"We are only bound by the limits of our own conviction. We can transcend the script of a pre-defined story, and pave the way for the future that we design. We just need to tap that power, that conviction, that determination within us."  -Robert F. Smith
Advertisements
Every February, the U.S. celebrates Black History Month — a time when we reflect on the milestones and contributions that black people have made and continue to make, often in the face of systemic discrimination. Blacks in the United States and all over the world have continued to astonish the world with creativity, resilience, and silent impacts. Their stories must be told, and their excellence made known, not only to honor them but to position them as exceptional examples to look up to.
In commemorating this year's Black History Month, Afrik Digest is honored to spotlight a man who means a lot to our community because of his selfless commitment to black excellence. This man has consistently used his name, voice, money, and authority for the upliftment of black people everywhere. His name is Robert F. Smith. A Colorado-born entrepreneur who has earned the titles of the wealthiest African American and the third richest black person in the world, with a net worth of $12.9 billion.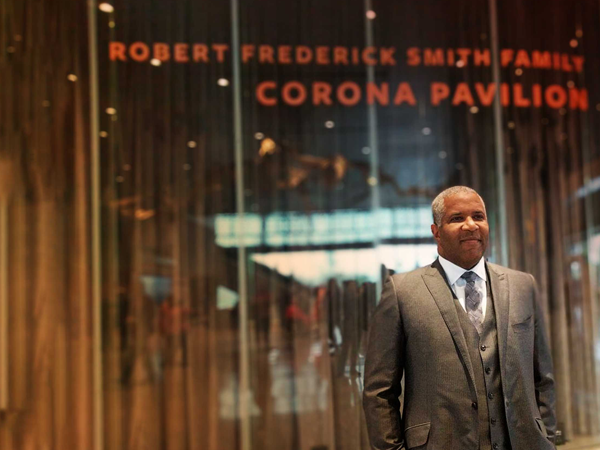 Robert F. Smith is the founder, chairman, and CEO of Vista Equity Partners (Vista). He was born in 1962 to two education professionals and passionate civil rights supporters. Smith grew up in what he called a 'beloved community' – the Five Points section of Denver — one of the oldest and most diverse neighborhoods affectionately known as the "Harlem of the West." Growing up, Smith's parents taught him about his heritage and culture and stressed the importance of giving back and supporting his community — lessons that he has carried with him throughout his life.
Despite their meager means, Smith's parents routinely donated time and resources to charities, helping others to achieve goals. As a toddler, Smith's mother took him to the 1964 March on Washington for Jobs and Freedom. After that, the young Smith could recall as his mother sent a $25 check every month to the United Negro College Fund. This upbringing helped instill in him his unwavering belief that everyone can contribute to making the world a better and more equitable place to live in.
He remembers growing up in a community that cared for its children, and that expression of care came from people who volunteered. He affirms that the importance of community and education brought him an enlightened view on the impact of technology.
To honor his heritage and to create opportunities for his and other underserved communities, Smith has supported a range of initiatives that uplift and celebrate the Black American experience. Some of these initiatives include the Fund II Foundation, which was launched in 2014. It aims to "preserve the African American experience; safeguard human rights; provide music education; preserve the environment while promoting the benefits of the outdoors; and sustain critical American values such as entrepreneurialism." Alongside its various initiatives to achieve that aim — like the internXL program that provides paid internships to college students of color — Fund II also supports nonprofit organizations and other advocacy efforts fighting for racial equity. Given Smith's dedication to the Foundation, he currently serves as the founding director and president of the organization.
Smith also has a passion for preserving national parks that came from his grandmother's stories of Lincoln Hills, a pocket of the Rocky Mountains that welcomed Black people, a rarity in the 1920s. During that time, Lincoln Hills was a refuge for middle-class African Americans seeking to relax and escape the discrimination they faced.
In 2008, Smith co-founded Lincoln Hills Cares with Matthew Burkett to provide young adults and families from underserved communities with the chance to access Colorado's great outdoors for education and recreation, heritage exploration, and workforce training. In addition to Smith's work with Lincoln Hills Cares, he also guided Fund II Foundation to donate to the National Park Foundation (NPF) to help purchase and preserve the birthplace and home of Martin Luther King, Jr.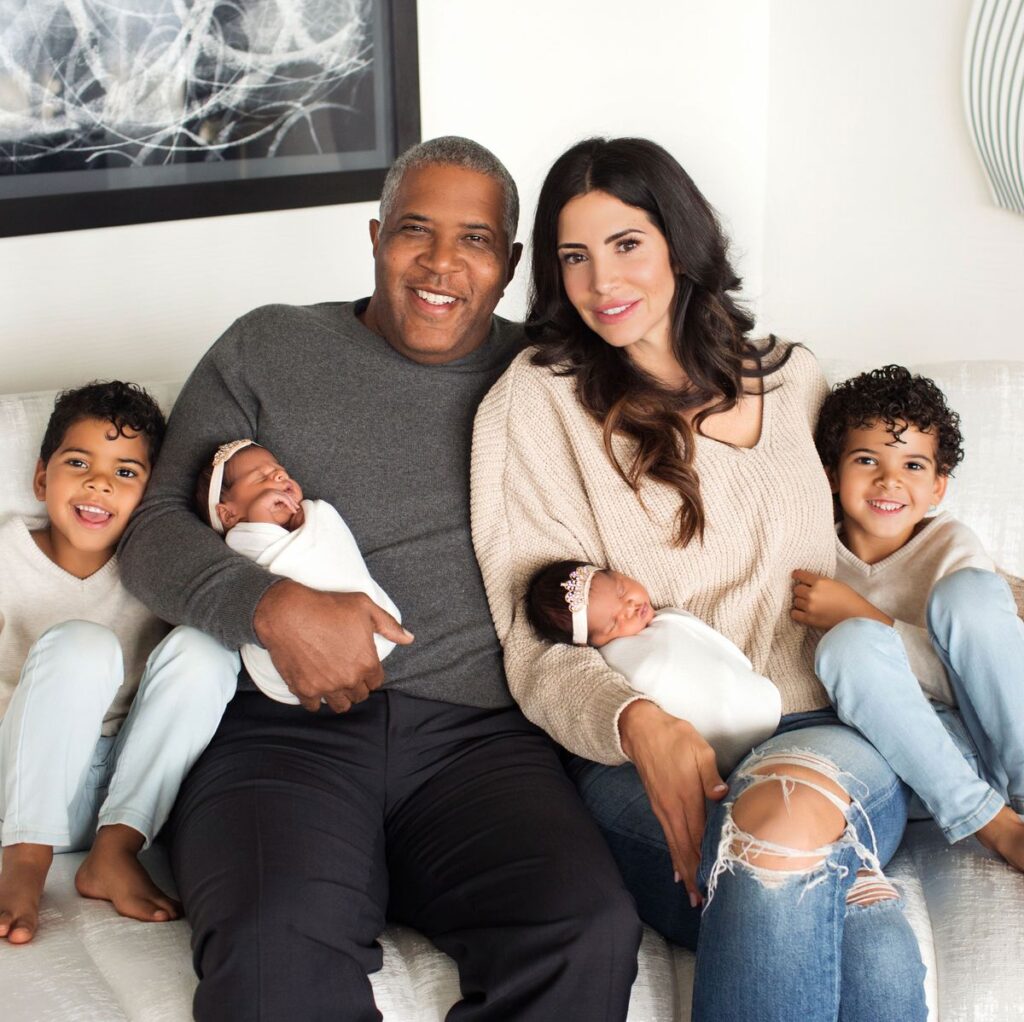 Black History in Two Minutes (Or So) is a free video podcast series that immerses audiences in Black history. Each episode explains major historical events and introduces less well-known experiences involving Black Americans. The series was the brainchild of Smith and is narrated by Henry Louis Gates, with both Gates and Smith serving as executive producers. Recent topics spotlighted in videos include the Reconstruction Era, convict leasing, and the Harlem Renaissance.
In 2017, Robert F. Smith offered to sponsor the education of twenty-four girls from the Chibok community in Nigeria, including twenty-one who were released by the Islamic extremist group Boko Haram. The girls were admitted to the American University of Nigeria in Yola and had their tuition, room, and board, and other related expenses — approximately $5,000 to $11,000 a year per student — paid for by the African-American billionaire till they graduated. He even offered to take responsibility for all the others who will hopefully be eventually set free.
In 2019, Smith paid $34 million to settle the loan debt for the nearly 400 students who graduated that spring from Morehouse College.
In 2022, Smith received the Distinguished Alumni Award from Cornell Engineering. On that occasion he took the opportunity to announce a $15 million gift for engineering student aid, focusing on assisting undergraduate students who come to Cornell from urban high schools and graduate students who attended historically Black colleges and universities.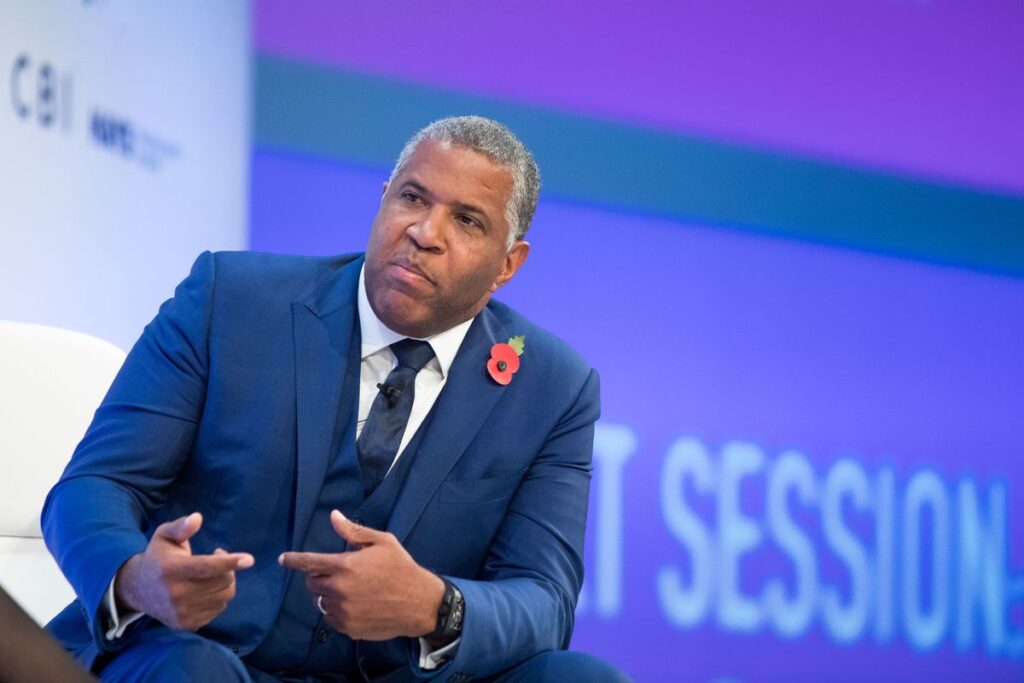 He was the first African American to sign up to the Giving Pledge, an agreement from philanthropists who promise to give the majority of their wealth to charity. And because he is keenly aware of America's wealth gap, Smith is intentional about giving to causes that focus on Black Americans and their communities.
After the killing of George Floyd precipitated a national movement that advocated for unity, insisted on accountability, and demanded justice, Smith recalled discussions he had privately with many CEOs during those tumultuous days of protest and pain on how to move from words to action to make a real difference.
He proposed the "2% Solution"—a principle by which large companies devote 2% of their earnings to any number of initiatives that help deliver racial equity. In his own words, "the number isn't arbitrary; the average American family donates 2% of its income to charity each year. Large companies should do the same. If enough companies did, they would deploy capital and expertise to unleash opportunity in Black communities, which would drive systemic and permanent change".
He opined that part of the value of this approach is that it invites businesses to leverage their unique skills and power where they can do the most good. Telecommunications companies can work to address the broadband desserts that plague minority and rural areas and deny millions from participating in our modern economy. Healthcare companies can take on the disparities that lead to higher rates of mortality from breast cancer, diabetes, and prostate cancer among black women and men. Financial companies can invest in entrepreneurs from diverse backgrounds, as well as businesses and banks that operate in underserved areas that are too often starved of capital. Even the owners of sports teams—who generate tens of billions of dollars on the backs of Black athletes—have an opportunity to steer more resources into the communities that birthed those athletes with funding for early education, athletic programs, and more.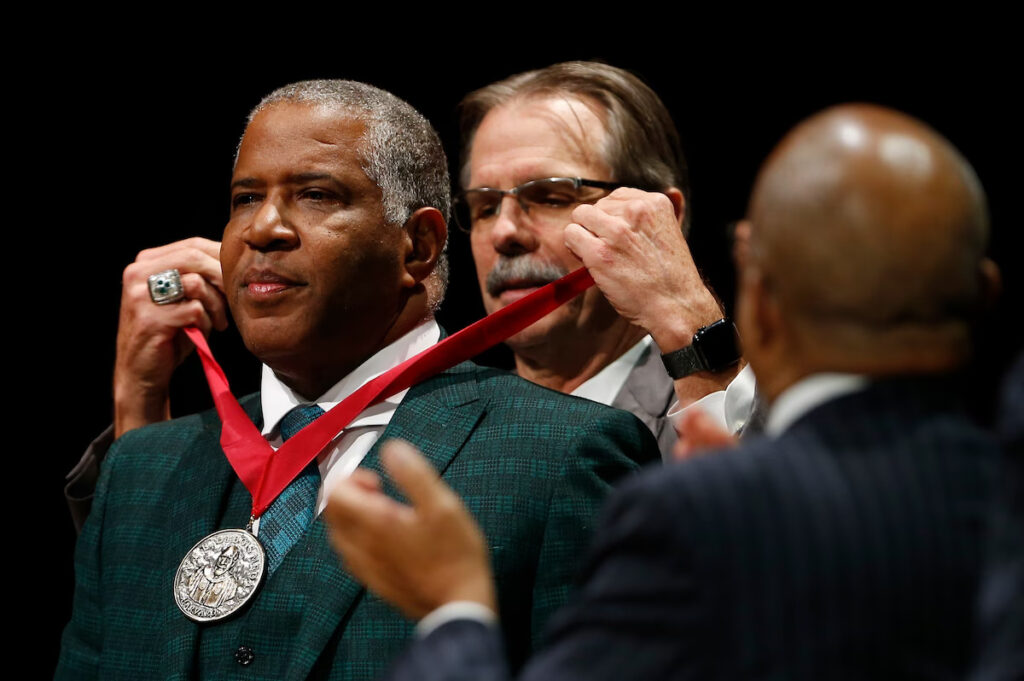 "If we're thoughtful, we can create an ecosystem of targeted, measurable investments that create a virtuous cycle of economic justice in communities that have been overlooked for far too long. We can start in the South—where more than half of the country's African American population lives—and focus on the biggest communities there, such as Atlanta, Birmingham, Charlotte, Houston, Memphis, New Orleans, and the surrounding areas. Targeted, coordinated action in these six communities alone would change the trajectory of our entire country."
Smith worked at Bell Labs during his summer and winter breaks while completing his chemical engineering degree at Cornell University. After graduating from Cornell, he worked as an engineer for several top companies, including Kraft General Foods, where he was granted two patents in the U.S. and two more in Europe, before earning his MBA with honors from Columbia Business School.
According to his bio, Smith joined Goldman Sachs in 1994 to "help develop more robust investment banking in technology, starting in New York and later moving to Silicon Valley."
He became the Co-Head of Enterprise Systems and Storage, assisting massive technology companies like Hewlett Packard, IBM, eBay, and Apple with mergers and acquisitions. Smith counted as the first person at Goldman Sachs in San Francisco to focus on that specific area of financing.
For all his generosity and benevolence, Smith doesn't believe in donating money. He was raised to view philanthropy as an investment. When theGrio honored Smith at its inaugural theGrio Awards in October 2022, he said in his acceptance speech that "It started with my parents, two school teachers in a beloved community in the other America," Smith told the audience. "We grew up without much wealth in dollars, but wealth and love. I remember as a child watching my mother write a $25 check to the United Negro College Fund every month for over 50 years. And just as she cared for our family, she knew how important it was to give Black children a pathway to education. She understood that her $25 monthly check wasn't charity. It was an investment in our community and investment in young people, and so that they could thrive if they were just given a chance and an opportunity."
Robert Smith has thrown down the gauntlet to the mega-corporations and other black billionaires. He has no doubt written his name down in the annals of African Americans who used his resources to uplift his community.