On the 10th of August 1999, in the city of Aurora, Colorado the family of Peter and Edith Onyenwere welcomed their fourth child into the world. If anyone had told them back then that Michaela would go on to become a sports star they would have protested vehemently. As the only girl amongst four boys (three elder and one younger) she was pampered, doted on and lavished with extra care and attention as families like hers from Africa tend to do to kids in her position.
Advertisements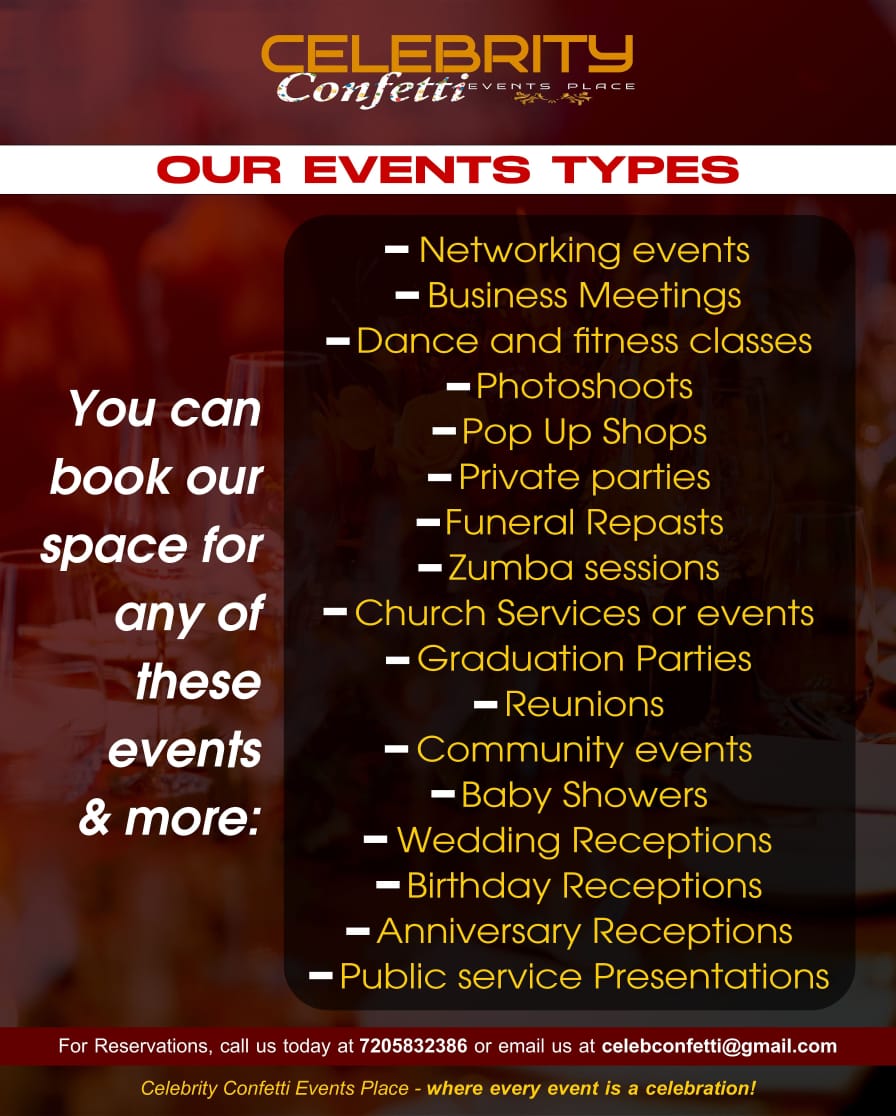 Fate as it turns out has other plans for her. As a child she was very athletic and loved to play any kind of sport. She played soccer, lacrosse, handball, volleyball, tennis and hockey. It was during her teenage years that she grew fond of basketball, dropped other sports and began to take it seriously. She had the support and encouragement from her family, the inspiration of her father's own Olympic track career (her father represented Nigeria in athletics and came to America on a track scholarship to the University of Missouri), and a goal in mind: to one day make it to the WNBA.
From the moment she joined the WNBA, Michaela became a force in the league. She was named the Rookie of the Month for every month of the 2021 WNBA season, so it was no surprise when she took home the 2021 WNBA Rookie of the Year Award. It is still surprising though that when you Google "famous athletes from Colorado," big names come up. Chauncey Billups. Amy Van Dyken. Calais Campbell etc. You'll have to dig a bit deeper to get to the Phoenix Mecury star and that is just a part of what makes her  determined to become the best she can be.
Her resume though for someone just starting out is quite impressive. Michaela is the first Colorado native to be drafted in the first round of the WNBA and was selected six overall by the Liberty. She is also the first Colorado native to win the WNBA's Rookie of the Year award. That accolade extends further because she's the first player in Liberty history to win the award.
Sounds worthy of a first page Google search right? Michaela isn't bothered one bit because she is used to being counted out. From being called "too small" to being told she "can't shoot," Michaela has heard it all and, to no one's surprise, it doesn't faze her. At Grandview High School in Aurora, Onyenwere was a three-time Gatorade State Player of the Year, the first athlete in the state to win the award three times. She was also a 2017 McDonald's All-American and the Denver Post's 2017 Ms. Colorado Basketball. In her senior year, Onyenwere averaged 20.8 points and 8.9 rebounds, leading Grandview to its first Class 5A state title, the Denver Post reported. Onyenwere's high school coach Josh Ulitizky previously told the paper, "I think it's fair to say she's in the conversation as the best girls' basketball player to ever come out of this state."
Her accolades continued at UCLA. She was named to the Pac-12 All-Freshman Team in 2017-18. She helped lead the Bruins to the Sweet Sixteen in her senior year, where she averaged 19.1 points and 7.2 rebounds. Onyenwere finished her collegiate career with 1,888 points, the fourth leading scorer in Lady Bruins history.
The list goes on and on, but Onyenwere is not one to boast or brag about her accolades.
"This is a game that I love no matter what level I'm at: high school, college, professional," Onyenwere said. "I'm not super into my accolades, but this game is so fun and I'm really grateful for it. And it's given me so many opportunities."
In Onyenwere's first interview as a professional athlete, her grandma stole the spotlight yelling "I'm grandma" while doing a praise dance in traditional Nigerian attire, equipped with a shiny blue headgear known as a "gele" in Nigerian local language that was the cynosure of all eyes on National tv.
"The grandma y'all saw is the grandma I see every day," Onyenwere said. "There's not a whole bunch of [Nigerians] in Denver, but I've been with the same Nigerian community since I was four to five years old. You never really leave and even if you do leave, it's always home. My grandma is a staple in the family. We have all the holidays at her house. So she keeps me grounded."
Two days after draft day, Onyenwere was on her way to Brooklyn.
She has practically taken the WNBA by storm. In her first season, the six-foot forward was picked sixth in the first round of the 2021 WNBA draft by the New York Liberty and put in such an impressive showing that she claimed all four Rookie of the Month awards during the season. After averaging 8.6 points and 2.9 rebounds in her 32 games, she was named WNBA Rookie of the Year in October last year. Only four players had achieved this clean sweep of awards before Onyenwere, and none from her own team. "Rookie of the Year was one of my most proud moments of my career, so I was really excited that I had such great teammates and coaches who really supported me in that moment."
Onyenwere is relatively young in her career with this being her third WNBA season, but she's making a point to be the best teammate she can be on and off the court. After spending the first two seasons with the New York Liberty, Onyenwere was traded to the Mercury during the off season in a three-team trade that sent wing Diamond DeShields to Dallas.
Onyenwere credits her West African heritage and how she was raised for much of her success. "From when I was a young child to now, my parents have always instilled in me hard work and work ethic. They always preached to my brothers and I that those things will take you far, whether that's in sports, school or life.
"Having the mindset that you have to work for everything you want, and that nothing comes easy makes the West African culture so strong and successful. Because of this, I definitely think there is potential for more teams coming from Africa for sure. I have kept up with the success of the Nigerian national team, both women and men's teams. I have also seen the progress of NBA Africa, so I think the future is very bright."
Onyenwere is relatively young in her career with this being her third WNBA season, but she's making a point to be the best teammate she can be on and off the court. "I think that sticks with me because wherever I go, whether it's WNBA, Spain, overseas, wherever, I want to leave my mark on people and to leave knowing that I was a good teammate," Onyenwere said.
Growing up a child of migrants in the US and celebrating a different culture isn't always easy, but Onyenwere has come to believe she's experienced the best of two worlds. "Living in the United States has given me a lot of opportunities, but my identity and heart lie with my Nigerian heritage. I like that I am able to have the best of both worlds, where I belong to two communities. I love that the Nigerian community seems so big, yet so small and intimate. I think that's what makes being Nigerian so special and that pours into who I am in everything that I do. It's why I approach both sports and life the way that I do," said the 22-year-old.
Her grandmother's online antics won Onyenwere many new fans in Nigeria. "After the draft I really felt the love and support from Nigerian and African people in general from abroad. I think when people saw my grandma in traditional Nigerian wear and dancing for me, it inspired a lot of people and I received hundreds of messages from Nigerian people and kids that were really heart-warming to hear."
Now that she is a part of the most prestigious women's sports league in the world, Onyenwere has made a conscious decision to use the platform she has to speak out on important issues, particularly regarding race and gender inequality.
She was a founding member of the Black Student-Athlete Alliance back in UCLA. The alliance is an organization that serves as a safe space for Black athletes on UCLA campus and hopes to elicit change not only on the UCLA campus, but also in the Los Angeles community at large. The turmoil that engulfed the year 2020 got her teaming up with other black students to form the alliance.
"We saw what the toll that the turmoil of 2020 took on everyone around us, whether that was from COVID becoming a thing to, then, the killing of Black folks during that time. And so, I think it was really important for us as athletes. Athletes have a platform, as much as we don't like it or we do like it, we have a platform to use. And I felt like coming together with the Black athletes that were at UCLA was very important for us to be that. It was the first of our kind at UCLA, but we came together and we were like, this is what we want to do, this is what we want to stand for. And I think it was a very big stance that we took, being at UCLA, but we've had so many people before us who we'd seen kind of create that path for us".
And so when that decision was to be made, like, "What do we want to do, where do we want our voices to come through in this movement?" That's kind of where that came from. And so I was grateful to be the co-president of that alliance, and I still see that it's going strong. I still try to check in with the current president, the current vice presidents as well, to see how it's going as well. But it's something I'm really proud about because, like I said, it was the first of its kind at UCLA. I think we did impact change. We did force people to have conversations that maybe they didn't want to have, but that were necessary. And so yeah, I'm really grateful for that, and I'm so proud of what we were able to do with that. "I think being a Black woman in an industry that is primarily white male dominated, it can be hard. I think the way to deal with those hardships is to really speak up and use your voice.
"So often Black women are silenced. But speaking up confidently is so powerful and allows for conversations to be had surrounding things like societal barriers and discrimination. Although I am a part of an industry that is primarily dominated by white males, I'm really fortunate to be in a league that features 70+% Black women who continue to be at the forefront of issues when it comes to discrimination, racism, etc.
She is equally passionate about getting little girls in the United States and all around the world to embrace the game. When Mobil 1 approached Onyenwere to team up with Project Backboard on a redesigned basketball court at McCaffrey Playground in New York to encourage young girls to get into the game, the Liberty phenom was immediately on board.
"For me it was a no-brainer, honestly. When it was brought to me, I was so excited to be partnering with Mobil 1 to be able to give back to this community. New York has kind of become my second home over the last year or so, and to be able to give back to the community especially in this way with the basketball court is just so amazing. As the game she loves continues to grow in stature and in numbers, in the US and around the world, Onyenwere is filled with excitement as she embarks on her second pro season and eagerly looks forward to lending her voice to causes she holds dear.
"It has been such an honor to be a part of that growth and I can't wait to see how we continue to break barriers and push the envelope for women's sports."
At this rate, the only thing that can stop Michaela Onyenwere from achieving all she wants is herself.