After nearly seven years of sticking with the community in Colorado, Confetti Events, the corporate publisher of Denver Digest Magazine has made some marvelous changes to a magazine that has remained "always with you". This was following a well-advertised rebranding /relaunch party that took place on 4th September 2021. It was an open, free event, and guests who were mainly from the African community thronged out to lend support as usual and have a good time.
Advertisements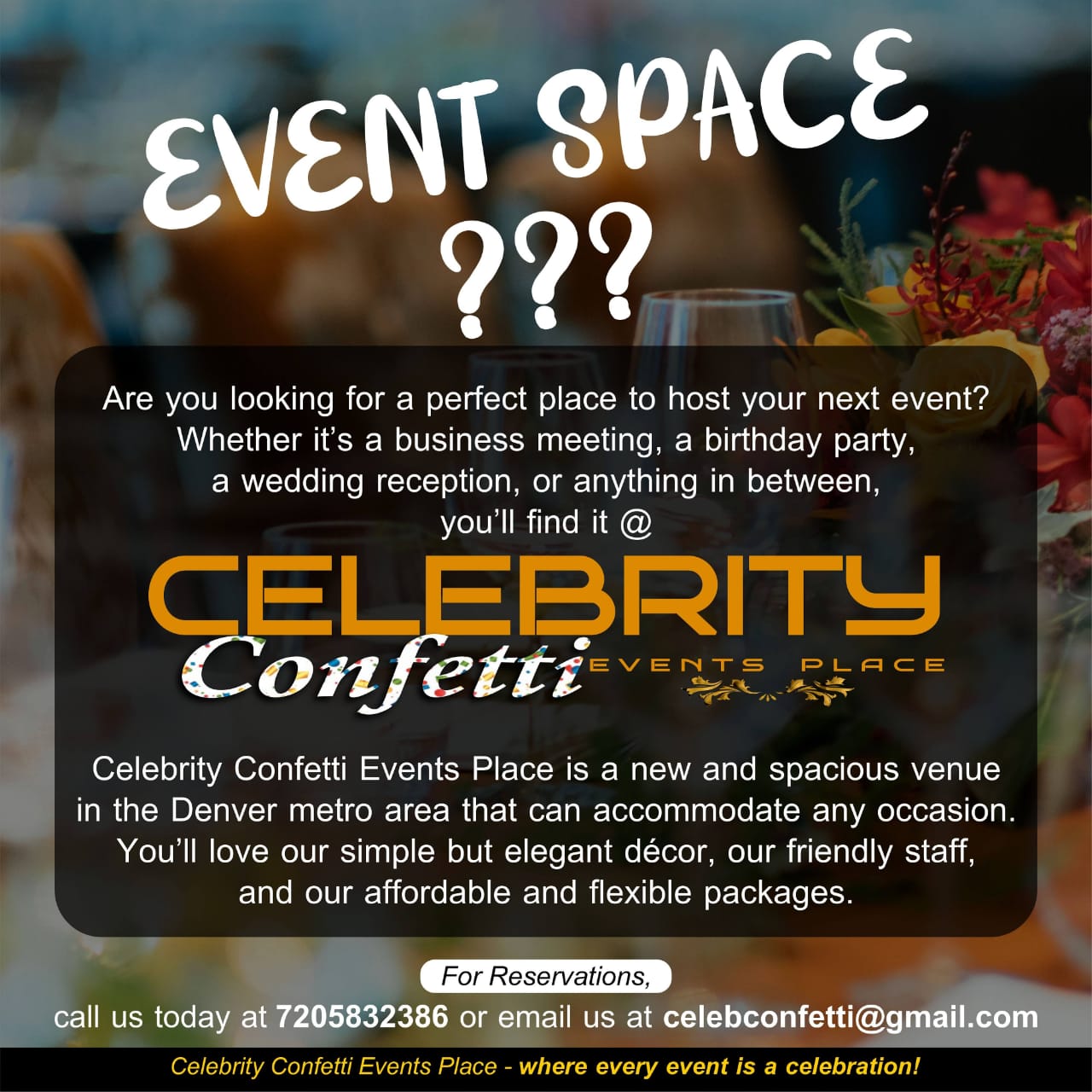 The rebranding/relaunch party was organized to formally announce the new name of the publication from Denver Digest to Afrik Digest International Magazine. There was an official unveiling of the new look Afrik Digest, a reveal of its fabulous new logo, a show-off of its new tagline "We retell your story", and a spectacular new website. Guests were directed to visit the newly commissioned online platform, afrikdigest.com, along with its complementary new mobile app. The event was also necessary to appreciate the community which has been immensely supportive to the regional lifestyle publication through the years. As was expected, the hall was full of dignitaries from within and outside of our community.
The event started at 5 pm on Saturday of the Labor Day weekend and sped into the night. Friends and family of the publisher and as well as fans of the publication showed up to support and spread the good vibes. It's amazing what God can do!
In his opening invocation, Pastor Tayo Obigbesan dedicated the magazine to God Almighty. Along with his wife, Mrs. Marion Obigbesan, Pastor Tayo was also on-hand to unveil the rebranded magazine copy. Other guests that joined in the unveiling included Mr. Cosmas Agwu, Dr. Malcolm Newton, Pastor David Abraham, and many more. Aurora NAACP Chapter President, an amazing community leader, Mr. Omar Montgomery was the host of the event.
The keynote speech was given by Prof Austin Okigbo of the Ethnomusicology/Africana Studies Department, University of Colorado, Boulder. Prof Okigbo was also an award recipient for his frequent contributions in the publication. Other award recipients were Mr. Papa Dia, Mr. Louis Granado and Mr. Ricardo Gambetta.
The organizing and entertainment crew was incredible. Things went perfectly because everyone knew what they were assigned to do! We had DJ D-One on the music stand; Silvestre Douvon on the video recorder; Innocent Ukpe (Scubi) on the photo camera; Jessica Compaore on the social media; Wale Towolawi on the signs and website; Event by Faith on the hall and décor; Wendy Garsh at the kitchen, and OluEbube with the story research. Certainly, a lot of other divine helpers' names didn't make it to this page, but they are greatly appreciated.
This is the beginning of a wonderful new stage for Afrik Digest International Magazine, and we congratulate the inside crew.