The African Chamber of Commerce held its 2nd Annual Business Awards recently and it was an absolute delight. The community turned up like always and the atmosphere was electric. As people trickled in and gathered for the event, there were more than 350 guests in attendance and every one of them enjoyed the packed agenda of the night. This year's event which recognized outstanding figures and businesses in the Colorado community was spiced with good entertainment.
Advertisements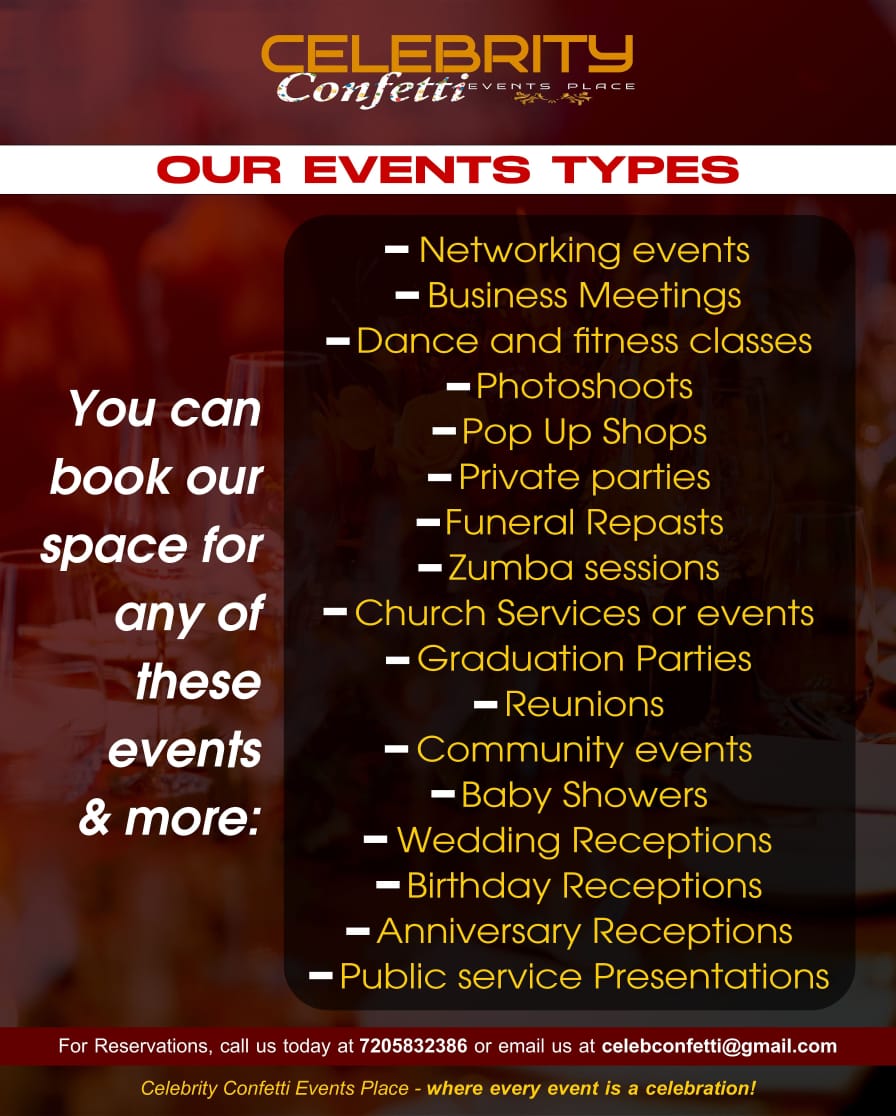 The awards night opened with a reception of assorted drinks, delicious food, and soft music. It then slowly transitioned to lively opening remarks made by the president and founder of the chambers, our state representative, Naquetta Ricks. She spoke of the objectives and goals of the chamber, which include encouraging investment for African immigrant and black diaspora business communities. The event continued with the introduction to the chairman, Pierre Fanga, and streamed messages from Governor Jared Polis and Mayor Michael Hancock. The U.S. Representative for Colorado, Joe Neguse was the keynote speaker and was on stage to uplift the crowd. Guests were thoroughly entertained by the African dance performance of the Cleo Parker Robinson academy troop which paid homage to the beautiful cultures of the continent of Africa.
Finally, it was time for the business of the night. The awards ceremony began with the Lifetime Achievement and Epic Impact awards, which were respectively awarded to actor John Amos and journalist Roland Martin.
Mr. John Amos, who couldn't be there in person, shared his message of gratitude through a recorded clip. Mr. Martin delivered an impactful speech on the systemic inequalities that impact the black community, especially in the business ecosystem. A similar sentiment was echoed by some students and teachers from Aurora Central High School, who provided insights on how immigrants can start businesses in Colorado. The award ceremony continued with awards and recognition going to businesses, nonprofit organizations, and various community partners. It was a thoroughly coordinated and spectacular event that left all attendees full of smiles.
The African Chamber of Commerce wants to say congratulations again to these award winners: Second Chance Center (Non-Profit Award); Shannon & Malone Chapel of Peace Funeral Home (Small Business Award); Omdera Pharmacy (Woman-Owned Business); Bibamba Chocolates (Disruptor); the Colorado Health Institute (Partner of the Year); and Jambo Motors (Entrepreneur of the Year). You make us proud!