A NEW ERA OF BLACK ENTREPRENEURS-A GLOBAL POWER NETWORKING EVENT.
If you live in or around Colorado you would love our next community event. It is a black business networking event titled: A New Era of Black Entrepreneurs – A Global Power Networking Event.
Advertisements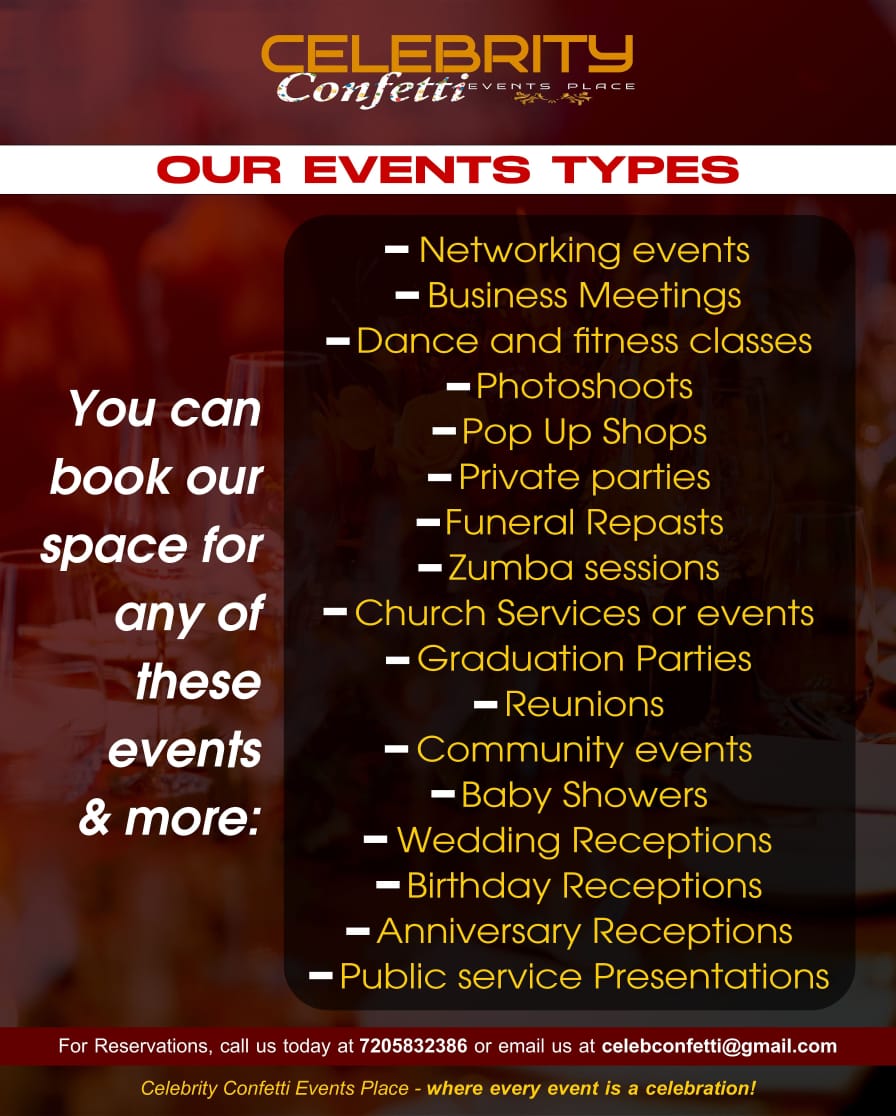 Like never before, this event in Aurora Colorado is the real deal. Afrik Digest and Pan African Business Association are partnering to initiate real connections to your success and concretize your dream of becoming an entrepreneur. You're invited to connect, learn, collaborate and thrive.
Please click on the link below and RSVP and prepare to turn your business idea into a gigantic success. We will see you there!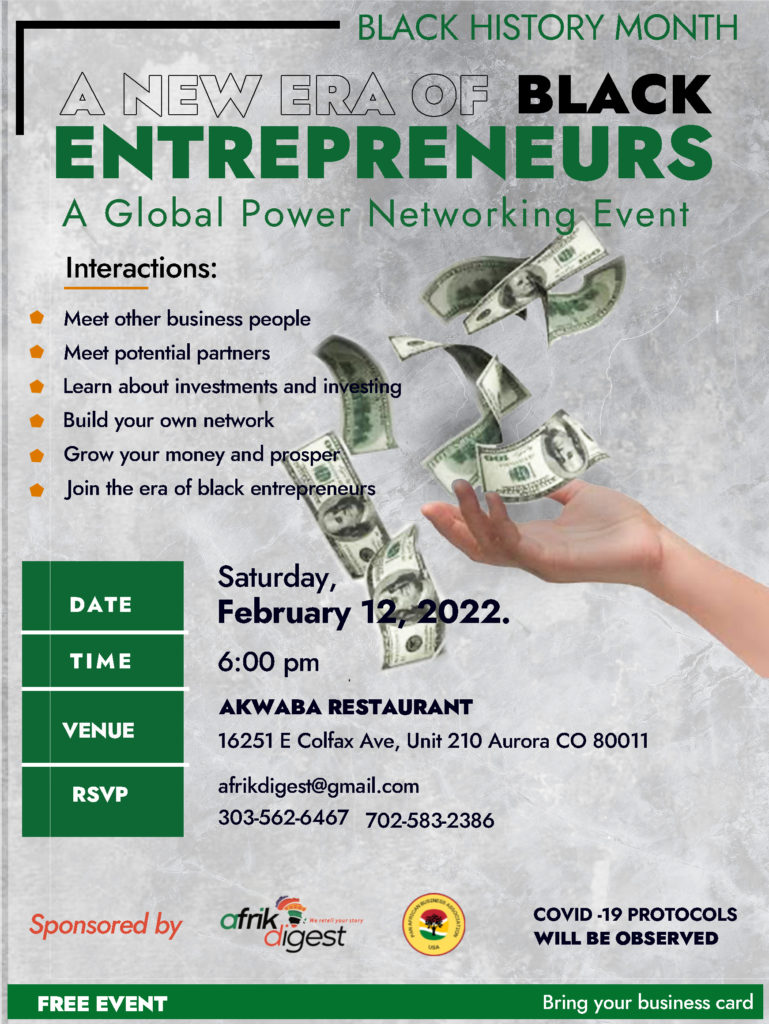 You can leave us a message directly on our WhatsApp number: 720.583.2386 or text us on: 303.562.6467. You can also email us: afrikdigest@gmail.com
Social Media: https://www.facebook.com/AfrikTide,
Instagram and Twitter handles.
Please take a reading tour of AfrikOnline:  www.afrikdigest.com. 
Click to register:
https://www.eventbrite.com/e/the-new-era-of-black-entrepreneurs-a-global-power-networking-event-tickets-248998821177?utm_campaign=post_publish&utm_medium=email&utm_source=eventbrite&utm_content=shortLinkNewEmail