United States and Côte d'Ivoire Partner To Protect Children From Trafficking
The governments of the US and Cote d'Ivoire recently signed a Child Protection Compact (CPC) Partnership, a non-binding multi-year initiative to address child sex trafficking and forced child labor in the West African country.
The partnership was signed by the US Chargé d'Affaires to Cote d'Ivoire, Joann M. Lockard, First Lady of Cote d'Ivoire, Dominique Ouattara, and Minister of Employment and Social Protection, Mr. Adama Camara.
According to media reports, the Office of the Spokesperson of the US Department of State claim the implementation of the jointly developed partnership will strengthen the efforts of the Ivoirian government as they work with various national stakeholders and civil society groups in an effective, coordinated and sustainable fashion to tackle the scourge of child sex trafficking and forced child labour.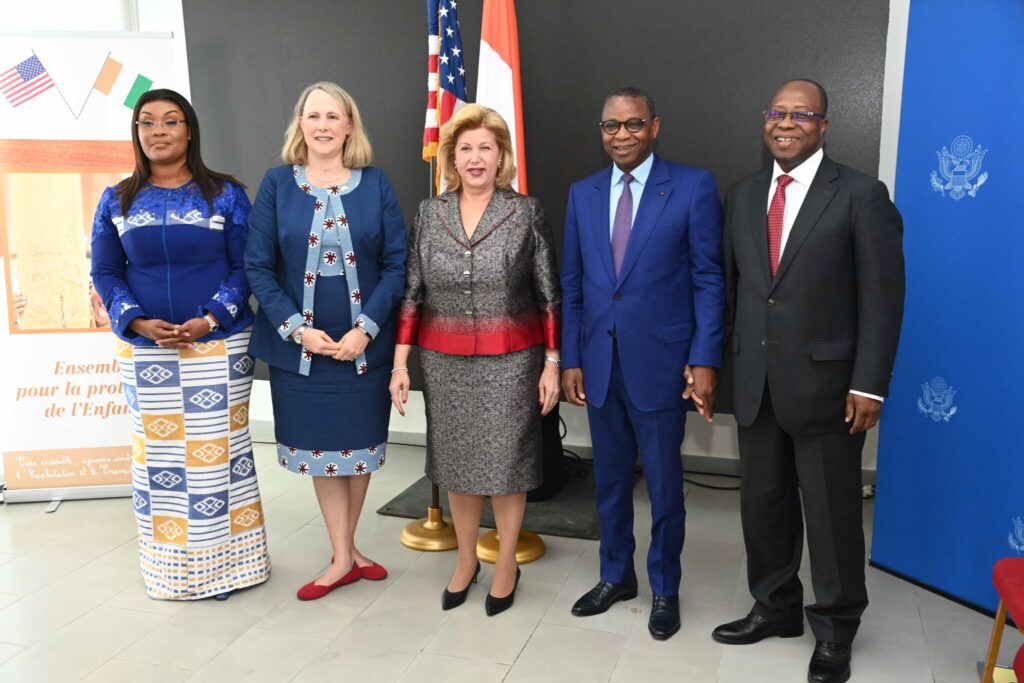 This CPC Partnership signing is the result of several months of discussions between representatives of both governments and contributions from local and international NGOs, government bodies, academic Institutions and the organized private sector.
The TIP Office of the US Department of State in collaboration with the US Congress intends to provide up to $10 million in U.S. foreign assistance that will be awarded to NGO's, both local and international who will work jointly with relevant Ivorian government agencies and the TIP Office to implement the action plan that has been developed to achieve the objectives of the CPC Partnership.
These objectives include ensuring prevention efforts are better coordinated and targeted across the country; providing protection services that are readily accessible to child trafficking victims using a trauma-informed and victim-centered approach.
Others are ensuring justice sector actors utilize existing trafficking-specific legal frameworks to identify child trafficking victims, investigate cases, and prosecute and convict perpetrators of child trafficking in a child-friendly, victim-centered, and trauma-informed manner; and promote coordination across relevant ministries, civil society, local communities, and their foreign counterparts.