Gormah Kolleh Gwagee was not handed a silver spoon from birth. She knew what she wanted and started chasing it early in live with the hope of earning her own silver spoon. Reading the snippets of her story, you'd realize that it's only a matter of time before her good works earn her a golden spoon. She has never been the type to remain in her comfort zone. In her search for her life's purpose, she has been thrown to the valley, but she found her way to the plains. As she heads to the top she is determined to pull as many people as she possibly can along with her. Afrik Digest International spoke to this amazing entrepreneur.
Please tell us about you.
Advertisements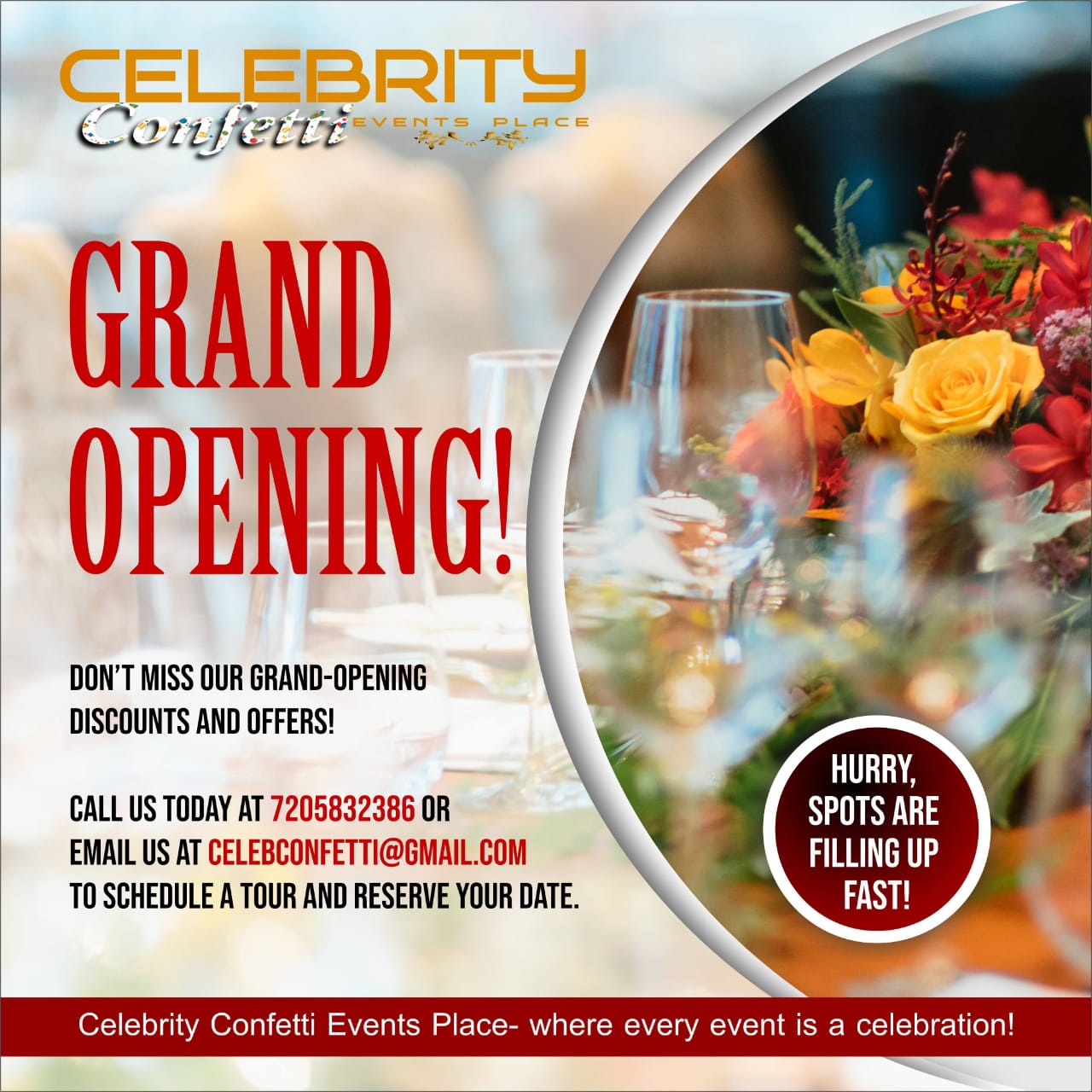 My name is Gormah Kolleh Gwagee. I am originally from Liberia but raised in Philadelphia. My siblings and I arrived the United States in 1998, 10 years after my father relocated here from Liberia. I attended George Washington High School in Northeast Philadelphia. After High School, I proceeded to a technical college where I got my diploma in Medical Administration. I moved to Columbus, Ohio right after school and landed a job in a healthcare company where I worked as a Payroll Administrator for about a year before moving back to Philadelphia. After moving back to Philadelphia, I continued to work as Payroll/HR Administrator for about 10 years. During that period, I became a mother.
I am married to my wonderful husband, Henry Tawin Gwagee, Sr. We are a blended family with children (three boys- Micah 11, Hector 9, Henry Jr. 6, and one girl- Amaris 4). My husband and I own and run two small businesses in Aurora Colorado.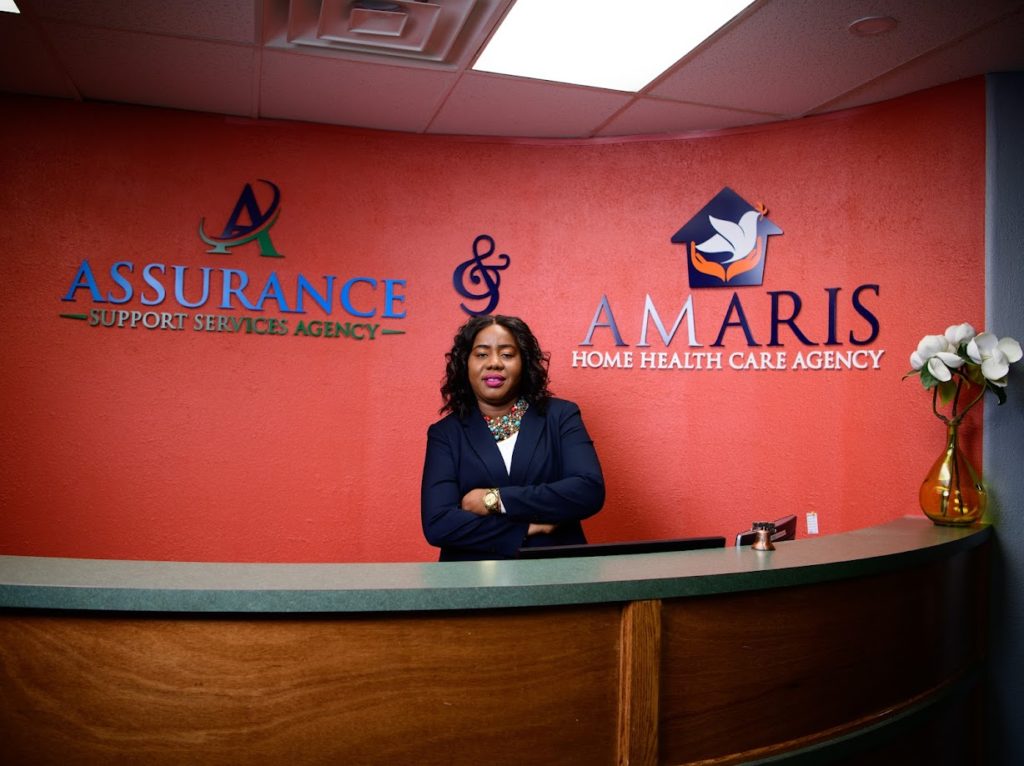 Gormah Kolleh Gwagee, CEO of Assurance Support Services & Amaris Home Health Care
Can you tell us about your businesses?
I am the CEO of two companies: Assurance Support Services Agency and Amaris Home Health Care Agency, both are based in Colorado. Assurance is a Targeted Case Management Agency that helps clients in nursing homes to transition to independent living. We help them obtain the Section-8 vouchers, apply for apartments, furnish the unit with home appliances, and move them in. Then we continue to work with them to help them inch towards independence in their new community.
Amaris Home Health Agency provides skilled and non-skilled nursing to patients in their homes. We are federally accredited through CHAP to provide nursing, personal care, physical therapy, occupational therapy, and private duty nursing.
Would you walk us to the beginning of your success story?
Having worked in healthcare for many years, and understanding the Home Health Business, I decided to start my own company. I partnered with someone, but the partnership didn't work. After dedicating my time, investing my money and effort into the company, it failed. Feeling frustrated, I thought I needed a fresh start and decided to move out of state. Colorado was one of the locations I was interested in because of the job opportunities here. I posted my resume online, got an offer and flew in for the interview in April of 2018, leaving my son in Philadelphia with family. After the interview, I got the job, started working, got an apartment, got a daycare, flew back Philadelphia and picked up my son. I was fired shortly after, and things became tough.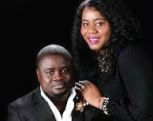 As I struggled to get on my feet, my church came to my rescue. Fortunately, my pastor believed in me and asked the church to loan me the funding I needed to start my own business. I think he could see that I had the potential and drive to do it. My husband had to work two full-time jobs so I could focus on the growth of the company. It was not easy, but we were able to pull through it all. My husband and I worked hard and were able to repay the church.
When did you realize you could become an entrepreneur?
From my teenage years, I knew I wanted to work for myself. I knew I wanted to help my community and to accomplish that, I had to become a leader in my chosen area of business.
What do you find most challenging about being an entrepreneur?
The challenge is in the responsibility. Knowing that I am responsible for people's livelihood keeps me on my toes. For example, I always make sure that none of my employees walks into a bank with a check that I issued and find out there is no money there. Understanding that I must work hard because my staff depends on me to keep a roof over their families' head is a huge responsibility, not so much a challenge.
Who is your biggest inspiration as an entrepreneur?
I would have to say it was an old boss who I'd rather not name. He gave me my first administrative position in 2003 at the age of nineteen years. I worked for his nonprofit where I helped solicit donations for Liberia. After six months his payroll administrator quit, and I was given the opportunity to play the role. Before long, I took classes and learned how to process payroll. From there, I was able to grow my skill in payroll, build a career for myself and moved up to working with multi-billion dollars companies.
Since meeting you, I have noted your incredible benevolence. Can you talk about your social commitments?
I believe in giving back because I wouldn't be where I am today if someone didn't believe in me. Being kind and helping others do not take anything from anyone. My inspiration for that is my mother! You don't have to be my mother's biological child for her to be a mother to you. She is a natural nurturer. My mother is a giver and I have seen firsthand what her giving has enabled for us.
What does a typical day look like for you?
My typical day is very long. My day usually starts around 8 am and I get to the office around 10 am. I do most of my work late in the day. I like to work late when everyone is gone and am not getting pulled to answer questions.
What makes an effective leader?
An effective leader must learn to take other people's opinions into consideration, and acknowledging the good work of the team, individually and collectively. An effective leader should also give compliments to great performance. In building my team, I look for great communication skills, integrity, reliability, attention to detail, and team spirit.
What do you wish you could have done differently?
Nothing. I don't wish to redo anything. My mistakes in the past have helped me to become the person I am today. I strongly believe that if you don't work hard for something, you wouldn't fully appreciate the value of what's been given to you. My past molded me to what I am today.
What advice would you give to someone just starting a business?
Don't give up hope no matter what. Picture your business as if it is already making millions. Build a strong foundation for yourself and your business. Desire to succeed, work towards success and carry your staff along. Your employees should feed off your energy.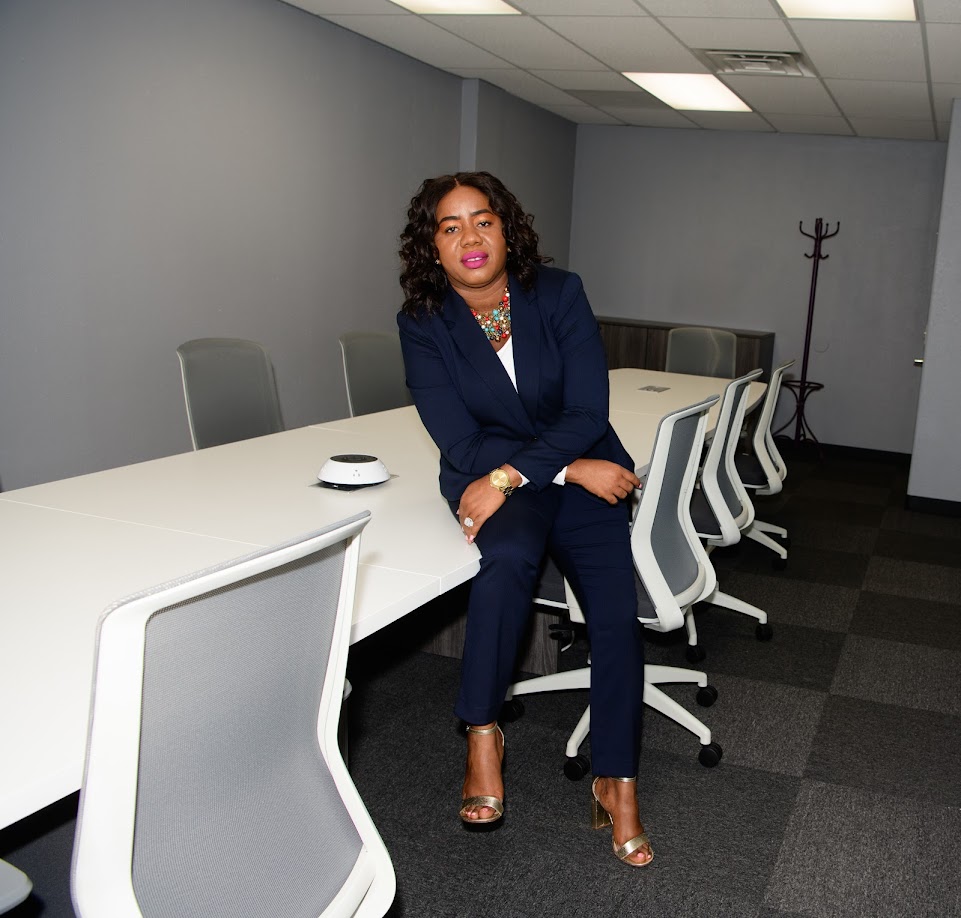 What do you consider non-negotiable in the way you run your business?
The integrity of my companies is important to me. Who we are and what we stand for as a business are non-negotiable to me and to our clients. I don't want to be involved in a business where the people I serve do not trust me. Honesty and reliability mean the world to us.
Do you ever get feelings of doubt and if so, how do you manage those feelings?
Doubts are defeatist. I don't subscribe to doubts because I don't like defeat. I am always up for any challenges. I try to figure things out in a couple of different ways before I give up on it.
Do you find any benefits in business collaborations?
In my line of work, collaborating with other businesses works for the individuals we serve. Collaboration usually expands the available resources to meet the needs of the members that we work with.
How did your business pull through year 2020 and still thriving till date?
2020 was a tough year, but God was faithful. Being considered as essential workers, our services were needed more than ever. Gratefully, none of my staff contracted the COVID-19 virus and we were able to keep everyone employed during the pandemic. We were able to accomplish more after applying for the PPP loan. I am very thankful for that.
What circumstances or decisions do you owe your success to?
I owe what I am first, to God. Then to my children and family. Growing up in a third world country it was tough; my parents struggled their whole life to feed us and keep a roof over our heads. They worked all the time and were hardly around. I want to give my family what I didn't have growing up and I don't want them to ever worry about where their next meal is going to come from or where they are going to live. Sometimes, I tell my story to inspire others.
If you were to advise someone on one wrong business decision, what would it be?
My advice to anyone is always follow the rules, and don't try to cut corners! Educate yourself on what you are getting into. Study the rules and make it your bible. The last thing you want to do is to start out the wrong way.
Are there any future business plans that you want to let out?
A lot of future business plans… ha-ha! At this time, if I must list future plans, it will be to expand our Home Health Care Agency into other regions of Colorado. With us receiving our federal license the possibilities are endless! We want to add Pediatric Home Health and Hospice. My husband and I own a Medical Non-profit organization called Care Africa Medical Foundation in Liberia. Every quarter, we organize a free health fair that serves the elderly, woman, children, and pregnant women. During the health fair, we contract with doctors and nurses that provides medical examinations, free medications, and refer individuals to local hospitals for medical issues that cannot be resolved during the health fair. Our future goal for our foundation is to build hospitals throughout the rural parts of Liberia.
What worries you about competition in your industry?
I am not worried about my competitors. I strongly believe that what God gives to me, is for me. No one can take such a blessing away from you. We provide quality services, and it speaks for itself.
As a Liberian immigrant, what is your advice to those in the government of your homeland?
I love the country of my birth so much that I travel back to Liberia every year. Two major problems that I see whenever I travel is the lack of quality healthcare and unemployment. My advice to those in government who have travelled or lived in the diaspora is to help empower our people. Liberia needs at least one good hospital that properly treats sick people. It needs private sector enterprises' participation to build the economy. People fall sick from preventable diseases and die from treatable illnesses daily. For instance, during our health fair we treat individuals that have high blood pressure, high blood sugar readings, STDs, etc, who are not on any form of treatment. These common health problems are easily solved by routine doctor visits and getting treatments. Due to financial hardship, people live with these health problems and sometimes die because they cannot afford the fee for doctor visits or medications. Our country needs help because our health sector is lacking a whole lot of necessities.
Care Africa Medical Foundation treated over 1, 000 people between 2019 – 2020. The Covid-19 pandemic slowed us down, but we are back on track. If a small foundation can accomplish treating 1,000 people within a year, imagine what we all can do if we work together and put our home country as a priority.
How can new clients reach you?
New clients can contact Amaris Home Health by phone at (720) 502-6355 and Assurance Support Services at (720) 420-9049. They can also walk into our office at 11059 E Bethany Drive Suite 105 Aurora, CO 80014.
Is there anything else you'd like to add?
I would like to take this time to thank Afrik Digest for featuring me in their magazine. I am humbled and grateful for this opportunity. My prayer is that my story will inspire others to do great things. I want us to build our African community in Colorado and continue to support each other.