You can say he appears quiet and unassuming. I know him to be kindhearted and willing to lend a helping hand. These are fitting descriptions that anyone who has ever met the CEO and group managing director of DeVayda Holdings, Mr. Adewale Towolawi, will quickly agree with. Yet beneath that seeming unassuming nature lies an unusual business acumen that has spawned two solid companies within a short period of time. What stands him out is his ability to take risks and stay the course of any eventuality. Afrik Digest caught up with him recently to get an interview.
Would you give us some details about yourself?
I am Adewale Stephen Towolawi. Originally from Ogun State Nigeria, I currently reside in Denver Colorado. I have been married with three kids; two boys and a girl. I am a tech enthusiast with over 11 years of experience in Cyber Security. I served in the United States Military for 6 years and was honorably discharged. I am also an entrepreneur with business interests both in the US and in Nigeria.
Would you tell us about your businesses?
I am the group managing director of DeVayda Holdings Limited, a company domiciled in Lagos Nigeria. Devayda Holdings currently has two subsidiaries: Magik Visuals Productions and iCREDENCE Solutions Ltd. Magik Visuals Productions is a media company that handles photography, videography, cinematography, event management and music production while iCREDENCE Solutions Ltd is a software development company that offers web development, branding design, digital marketing, and app development. We can be reached via our website or at our location.
With so many media and IT companies what makes Magic Visuals and iCREDENCE Solutions stand out?
First off, we are a team of skilled professionals that handle the day-to-day business operations. We have been tested to deliver excellent services, be it in photography, videography, or website development for your business. My team is incredible at creating apps and optimizing websites to yield the best possible results. If your company requires branding, we have a team of skilled professionals that can work with you every step of the way. We stay abreast of every trend so that we are always up to date on global and local clocks. Also, our customer service is top-notch. My team is trained to pay attention to little things that may take away from a perfect job. This has contributed to a huge chunk of our success. Our turnaround time is excellent. We make sure everything we do is geared towards ensuring that the client is deeply satisfied with the outcome or deliverables. The idea is that you experience us once and you keep coming back. Our goal is to please our clients.
What has been the biggest challenge so far at DeVayda Holding?
We haven't had as big a challenge that we could not handle so far, but I would say there are some hurdles here and there that we have had to scale. One of such hurdles being the government policy in Nigeria. The economy of the country is currently disheveled, and businesses can hardly thrive in a disabling environment. This is one big challenge. Another challenge we have is the current pandemic and the manner with which it's crippling businesses. I wish the government could provide some support to cushion the effects of the pandemic on small businesses.
What would you like people to know about your journey so far regarding the businesses?
I want people to know that it has not been easy getting this far, but we are here. I also want people to know that persistence and commitment can be worth so much. Challenges will come but that shouldn't be the reason for you to give up. Many things can get in the way of success but if you have a vision and you believe in that vision, success is achievable.
Where do you hope to take your companies to in the near future and how are you working towards achieving it?
I would say we are working towards making our businesses globally relevant. We want to advance our services by acquiring all the tools that will make us match up to industry standards. In short, we want to be a huge force to be reckoned with, and I'm confident that within four to five years, we will hit this mark. We hope to become an organization that will attract the best talent in the industry and is able to support the economy on every level. Our effort includes putting together some strategic plans towards the goal by putting together processes and ideas that would implement the "how-to" and "how not to" in our specific industries.
Have there been people that doubted your vision, and have they been right so far?
Yes, there are people who doubted my vision, but have they been right? It depends on how they look at it. Some of them had good reasons for the doubt, but what I hoped to achieve at the beginning was merely to establish my own businesses. Some expressed the fear of what could happen if I was not on ground to run my business. I am not resident in Nigeria and that made the doubt tenable. In spite of all the possible set back, I decided to give it a trial. They say nothing ventured, nothing gained. From the look of things, it has not been a bad idea to venture because, as I said earlier, I work with an amazing team that has nurtured the business like theirs, running with the vision and going the extra lengths. So, we can have our doubts, but the most important thing is that we keep moving forward as long as we believe strongly in what we are doing.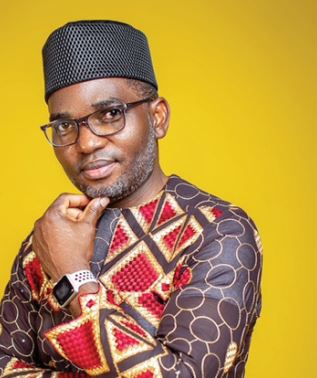 Adewale Stephen Towolawi. – CEO of DeVayda Holdings
Advertisements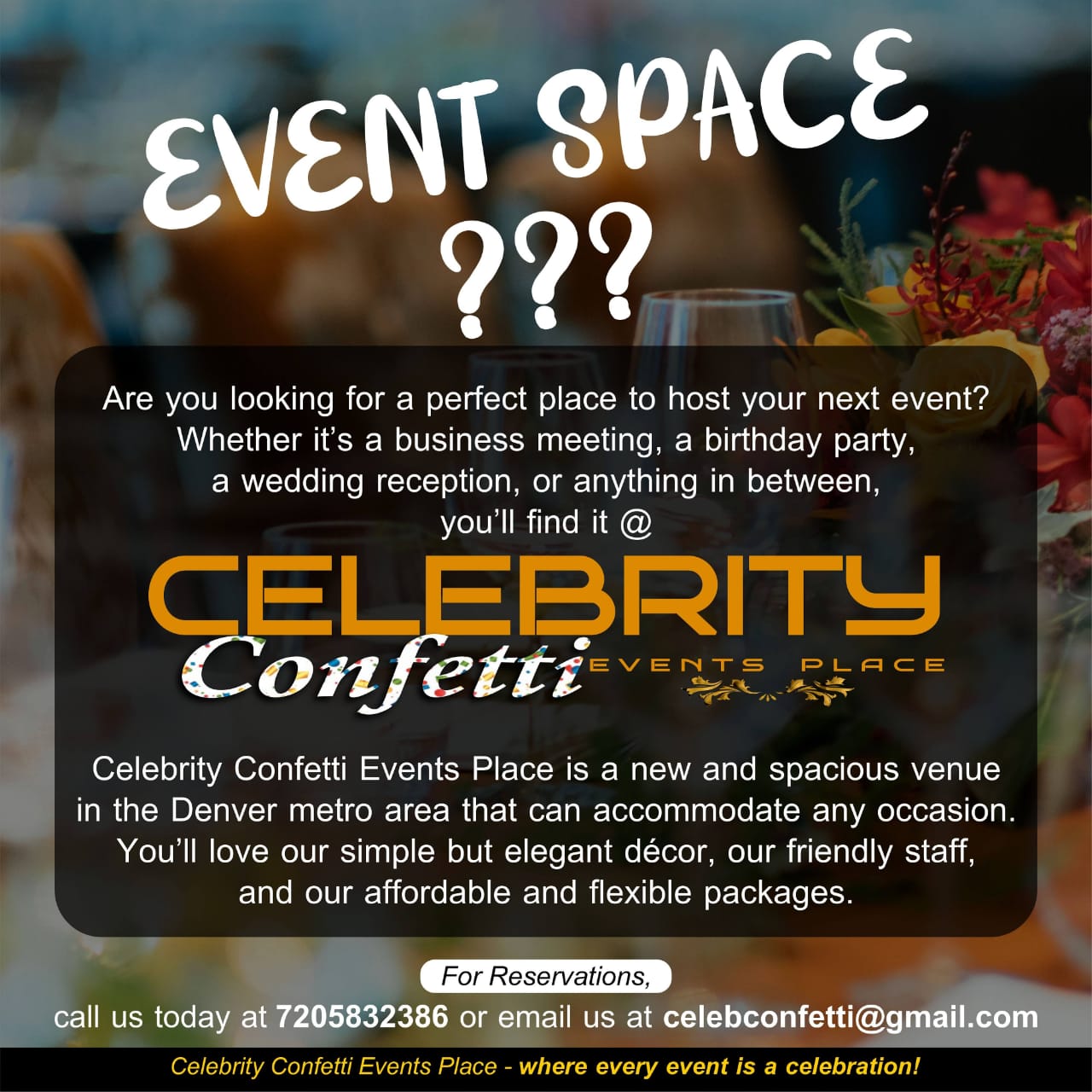 Can you walk us through how you started?
The media company was born out of a passion for photography and videography. I started out with taking pictures and making videos of my friends and family, then I thought it would be a great idea to turn it into a business. This was how Magik Visuals was born. We are just a little over a year old and we haven't begun to scratch the surface of all that we can achieve within the media industry. We have been able to get some of the best equipment out there to ensure that whatever visuals we are producing meets the industry standards and our clients are pleased with our end products. Being already in the tech space, it was easier to start up my version of a tech company. We started out as a statewide web hosting company, but we have quickly evolved into a business that handles enterprise solutions, web development, app development, branding, and design. Also, as a Nigerian born American citizen, the passion came with the urgent need to improve the economy of the country in the little way I could, which meant being a job creator. We have had over 50 staff at one point, and it's been a blessing for a lot of families. I must say that I am grateful to have a wife that believed in my vision and supported me.
As a business owner what specific factors or decisions contributed to your success?
I would say the support of my team. If you have a good team, you'll go farther and faster because they all bring ideas. I have a great team because they are invested in the business and their heart is in the right place. They are always pushing the limits to make sure we are better than we were yesterday. I believe that putting together a team like mine has been one of my best business moves, and it has engendered several successes that we have had till date.
What have been your motivations?
My team has been one of my greatest motivations. Those men and women have the spirit of commitment, positive mindset, amazing team spirit, and they have integrity. Integrity is key in business and my team holds it so dear; that's one more thing I love about them. I'm not physically there but I communicate with them daily. It doesn't feel like I'm not there as they know what they're supposed to do, and that alone gives me the courage to continue to break new grounds. If I didn't have the team I have today, I probably would not have been here having this conversation with you but when you have a great team that understands your vision and is ready to align with your vision, that alone is an unbeatable motivation.
What advice do you have for other entrepreneurs out there like you?
If you stumble upon a vision, and the vision is on owning your business, be sure to check to see that you are convinced about that. Once you're convinced, you should go for it. There certainly are challenges you will encounter along the way; these are normal. How you handle them is what matters and you don't want anything to discourage you. Be careful to lead your team well and realize that it is the team members that does the job. It is important that their hearts are in the right place, because only then would they give their all and commitment to the task. I would like to leave you with one of my favourite quotes from Tony Elumelu. It says, "Success is a long-term journey, there is no quick fix. You will make mistakes. You will have challenges, but for you to succeed, you must be disciplined, resilient and make sacrifices."