Mariam Kazadi is an engaging personality. She is a burgeoning entrepreneur and a creative spirit resident in Denver Colorado. Born in Congo and fleeing from war with her family, she arrived in the United States as a young war refugee. She is an author of a new book on how to deal with trauma. Having been in the tech field long enough, Mariam along with her partners created a black business app that is already connecting black businesses, positioning them for financial and other resources, and helping to redirect the black dollar.
Mariam Kazadi has been promoting the app to black businesses owners, as well as outside investors. She spoke to Denver Digest about BBLK App, her journey, and her other passions.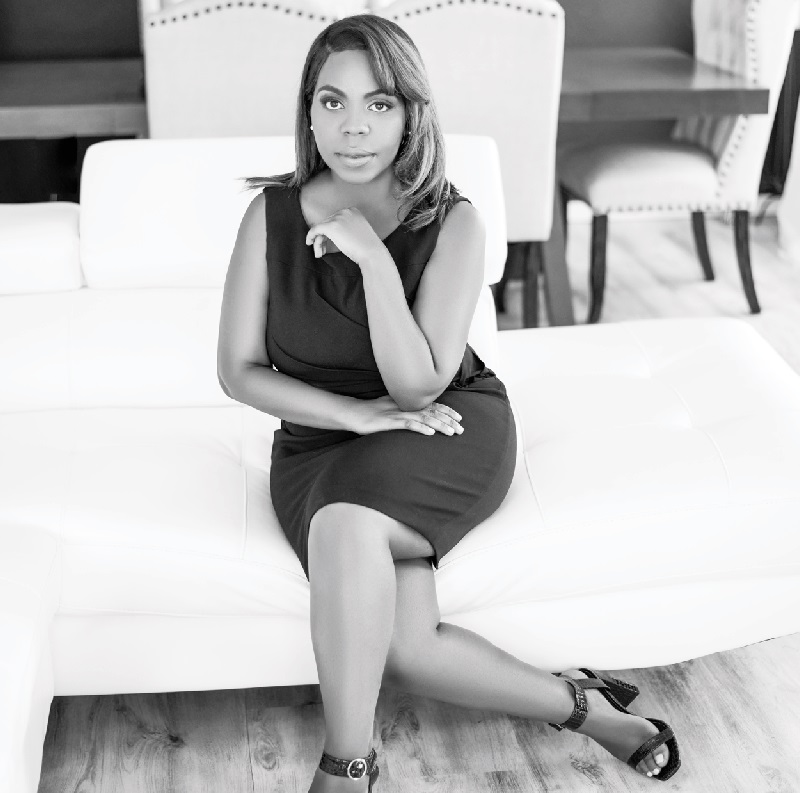 Could you tell us about yourself?
I am an author and entrepreneur living in Denver. I started as a faith-based blogger and have recently embarked on a new venture, The BBLK App.
Advertisements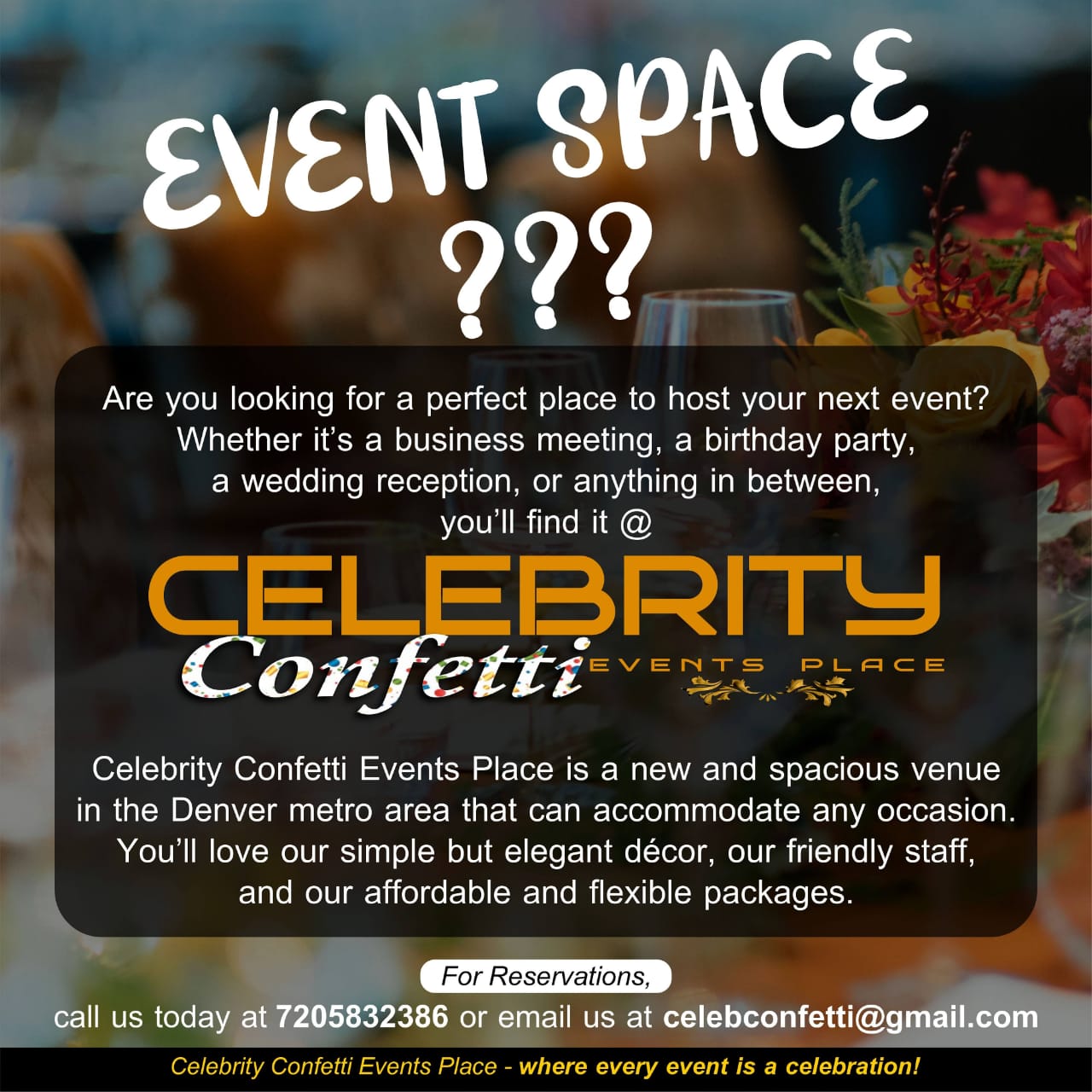 Take us to the beginning. What inspired the BBLK App for black businesses?
Honestly, the times called for it. The entire black community has been calling for change for a while regarding the wealth gap we know exists. Interestingly, a friend of mine, Ramond Murphy, also made a post about supporting black businesses more frequently. That really was a call for action for me. Ramond, along with Leonard "Graffiti" Johnson, ended up becoming my new business partner on the app.
Who are your target users of the BBLK App?
Really everyone! Although it may be more appealing to ages 18 to 54, since they use mobile apps more frequently, the app is for everyone and anyone looking for a tool to support black businesses and help to redirect the Black dollar. This app is amazing, it's the first of its kind. I want everyone to get it.
Is there any feature that is not yet in the app that you are planning on adding?
Great question! We are definitely building. A few features I know we are hoping to incorporate is a "near you" feature. Helping you find black businesses to support more efficiently. We also are working on a streamlined way of supporting black professionals by book services right from the app. The BBLK app can be downloaded at Bblkapp.com, and if you need more information or updates, please follow us on Instagram at BBLK app.
You are also a talented author. Talk about your new book and what inspires your creativity?
My new book, titled Trauma Talks, is really a passion project. I plan on releasing a ton of books in my lifetime, but I knew this had to be first. This book tells some stories of my life and the lessons that I learned from the trauma that I ended up having to address into adulthood. Also, I think it's my life that inspires my creativity. I am a person filled with faith, so I really do believe God gives me ideas, sometimes in the form of books and my job is to see it through and share what God gives me with others.
You are originally a war refu gee from Congo. Has your experience impacted you negatively?
Absolutely not! It was tough adjusting, but it has not impacted me negatively. I arrived in the United States as a very young child, went to school, and worked on my development, just like everyone else. Being here in the United States is a reminder of how big the world is. However, no matter how well I'm doing, knowing that I am connected to land further away reminds me to go see that big world, even for one day. I would like to go back to the land I was born in and build something. You know we have a big community here in Colorado and it will be nice to introduce the BBLK to them. I love my people and I wish to see them thrive in the spaces I work in. For instance, a great African business category on the BBLK APP would be such a positive financial impact, not only on the Congolese community but the entire African community. We are working on that.
Having lived through trauma,what is your greatest fear, and how do you manage anxiety?
Growing up I had many fears. I have no great fears at this time, and I thank God for that. As far as anxiety, well that comes and goes. I am a big advocate for affirmations and reminding yourself what you want to see in your life. I used to focus on the negative and the impossible but when I am filled with anxious thoughts, I remind myself to breathe, and I begin with affirmations like "I am safe" or "Everything is on time; nothing is chaotic, and God knows when."
Tell us about your BBLK App partners. What has been your experience working with them?
My partners are both entrepreneurs in different industries as well as creatives and are both men. Working with these guys has made me better as a creative entrepreneur. As a woman and an African woman at that, working with my partners has allowed us to understand the necessity of the product and the urgency of the time from different perspectives. As we continue to learn from one another's differences, we get the opportunity to exchange some pretty unique ideas to enrich the app and get it to all it could be.
You seem to be dripping with ideas. How do you generate new ideas?
Honestly, I wish I had a formula for generating ideas, I would bottle it up and sell it! My ideas come from God, that's my belief. They don't all need to be businesses or books, but they definitely are not purely from any effort of my own. I will say I try to keep a clear mind and heart, so those ideas have room to occupy. When our minds are restless or our hearts are racked, our ideas have nowhere to rest, no room to grow.
What does success look like for you?
Success for me is having unlimited resources and being creative, surrounded by other creatives. Success is having enough so I don't have to worry about how I will get what I need or how I can give others what they desperately need. Also, if I am able to create something from a place of love with like-minded people and I feel even good within me, that's success too.
What are some mistakes you've made and some true lessons you learned?
Great question. Honestly, I have made so many mistakes as we all have through life. Let me share a major one early on. I didn't really understand how important relationships are. Being a much more mature entrepreneur now (still with things to learn) and looking back, I see that it's the relationships I have nurtured and honored that have helped me become successful. Early on, I didn't care, so I was not nourishing my relationships as I should have been.
As an entrepreneur what key activities would you recommend entrepreneurs to invest their time in?
Reading is definitely number one, right there with networking. After reading, I would say focus on your mental health. Learn to decompress and find something creative to do. When we let our minds wonder as we paint, write, or create, we open new doors for our minds and new ideas begin to take shape.
Do you think you have a mission? What is your mission and how will you reach it?
I am not sure if it is a mission, but I believe I am called to be all that I can be and in doing so I hope to encourage others to want to also be all they can be. Someone may even ask me how I did it one day in the future, and that will be my chance to talk about all the times God kept and guided me.
What is your motivation?
I am motivated by possibility. The possibility to be able to do anything. As long as I visualize a clear plan or process that will get me to a goal, I will keep going till I reach that goal.
How would you describe the year 2020? How has the pandemic affected you?
2020 in few words was a roller coaster year that had everyone mostly anxious. With that said, I used the period to really reset. Prior to social distancing, I would race back and forth from my corporate jobs to another event that I could autopilot through. The pandemic slowed everyone and everything down and that helped me to reset. I was able to check back in with myself and started creating.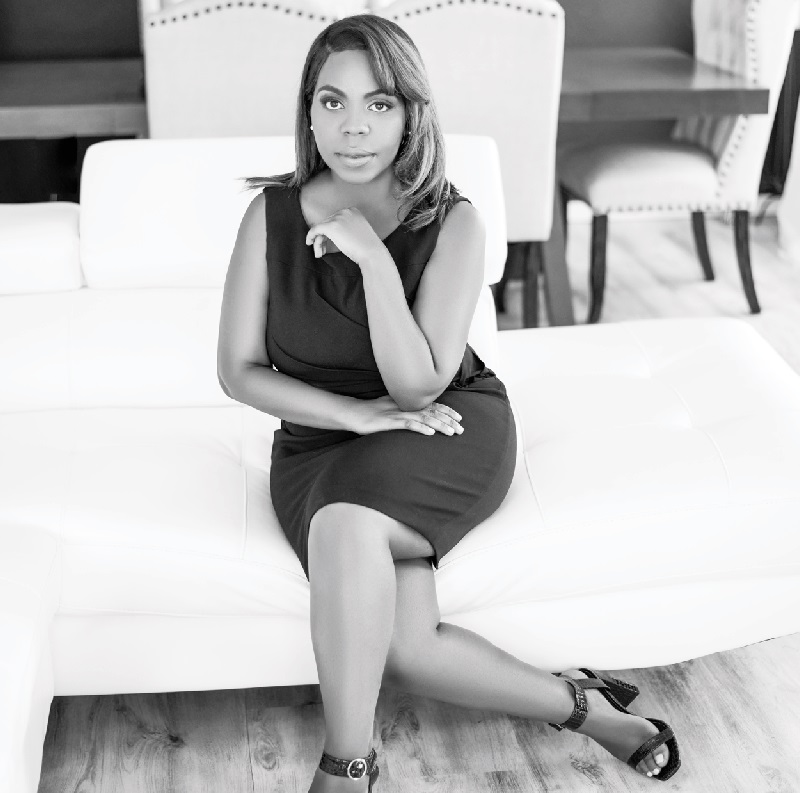 What do you enjoy doing when not working?
I love doing artsy things like painting, going to shows, acting my arts, acting with friends, or just learning a new technique and applying it. I also love adventure and travel. My favorite trip was to Thailand, about two years ago. My favorite adventure is a good hike, especially the incline at Manitou Springs and I try to do this once a year. I also love supporting other women, especially in business. I believe it's very important to do so right now.