The Republican Party in Colorado finally capitulated holistically to a tsunami that has been in the offing for close to two decades last month. To a lot of observers and analysts, the overriding conclusion is that the GOP in Colorado is officially dead.
A lot of people from activists, politicians, state officers to elected officials will without a doubt come up with varying ideas, theories and analysis, but the truth is that at this point, it is nothing more than a mere intellectual exercise. There's no point in trying to sugar-coat what happened to the Republican Party in the state. The outcome for the GOP was brutal, demoralizing and a flawless thumping.
The last time that the number of registered Republicans outnumbered Democrats or unaffiliated voters in Colorado was in 2013. In 2014, unaffiliated voters surpassed Republicans, as did Democrats in 2017. The state's population grew by more than half a million people over those nine years, but today the GOP has only 34,185 more registered voters than it did in 2013.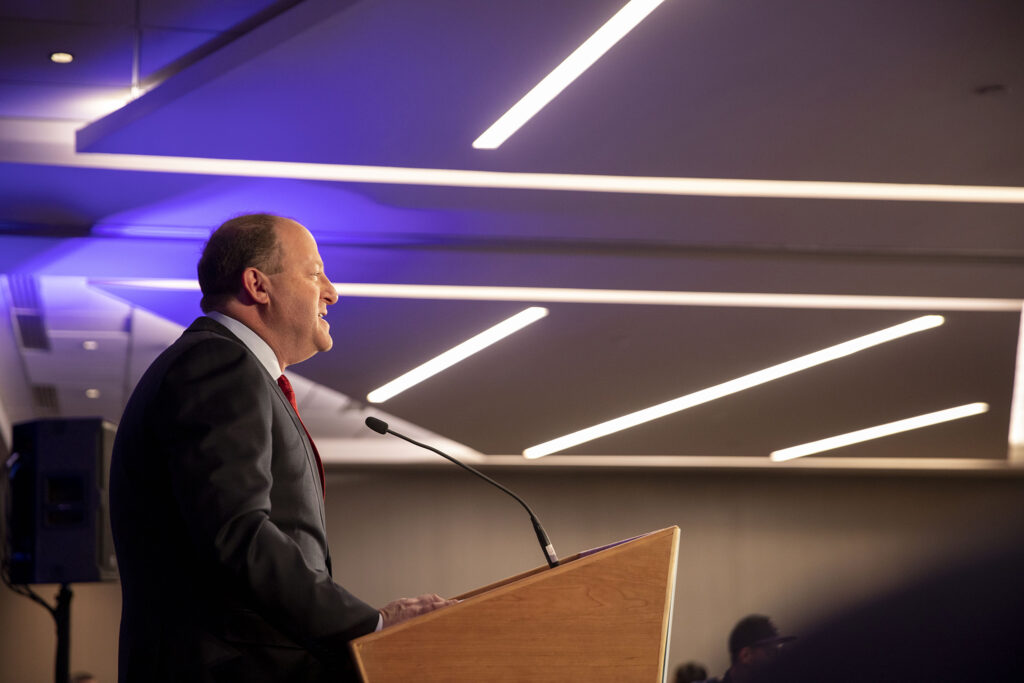 Democrats and unaffiliated voters enjoy a strong majority statewide. Even in strong conservative-leaning El Paso, Mesa, and Douglas counties, there are more unaffiliated voters than Republican voters. Those numbers alone gave Democrats a significant advantage.
There is a long held belief that politics is a pendulum and swings back and forth between the two major parties. That theory is not only reductive and false, to the contrary, state parties often get caught in downward spirals that seem gradual at first but accelerate as they spin downward through precipitous, tighter circles around the drain.
In Colorado, the GOP's decent began in the mid-2000s and was held together by its centralizing force nearly a decade ago. It has taken a little over 10 years to finally flush the last remnants of the party.
For the second straight midterm elections, Democrats have swept all statewide offices in Colorado. That leaves the GOP without a single official elected by a statewide electorate.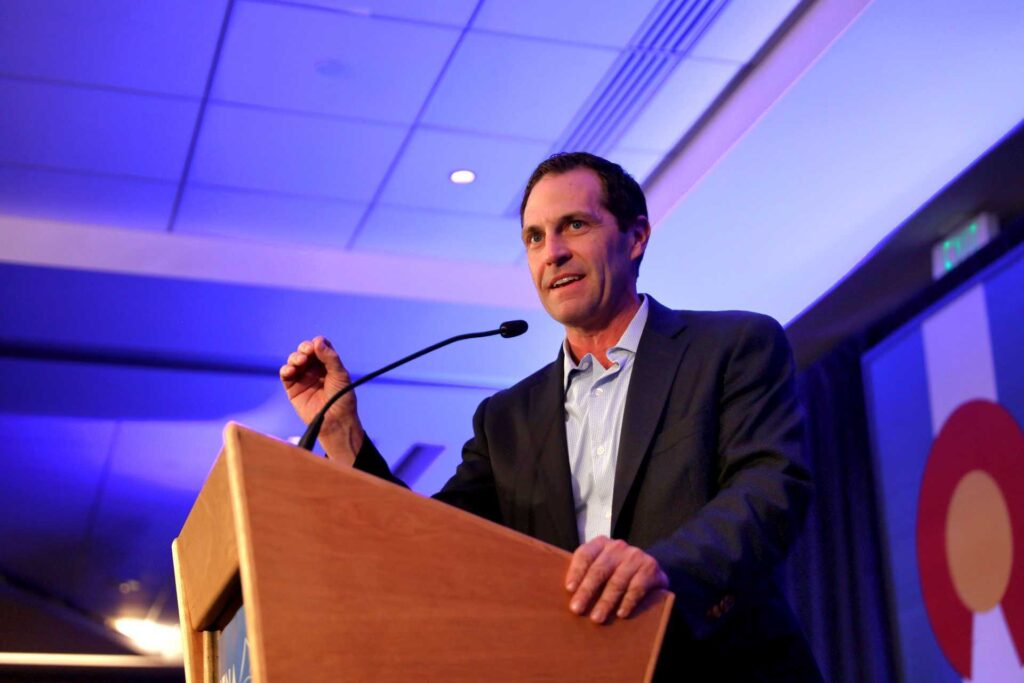 Not only did Democrats win, they thoroughly floored their Republican opponents. In a midterm election cycle that featured a president upside down in approval ratings and an economy stagnating due to rampant inflation and labor shortages, a lot of observers and analysts felt the Republicans were poised to make massive gains across the country.
They did not. In most states, the much vaunted "red wave" never made it to shore. In Colorado, it was overcome by a mighty blue tide.
That the Democrats were able to win during a time when the majority of the State residents and others across the country agree that the economy has got them worried says a lot about how low the ratings for Republicans have fallen.
Jared Polis, for instance, retained his seat as Governor of Colorado in which about seven in 10 Colorado voters said things in the country were heading in the wrong direction, according to AP VoteCast, an expansive survey of more than 2,700 voters in the state.
About three-quarters of voters across the state said the condition of the economy was either not so good or poor, the survey found, compared with about a quarter who call it excellent or good. About a third admitted that their families are falling behind financially.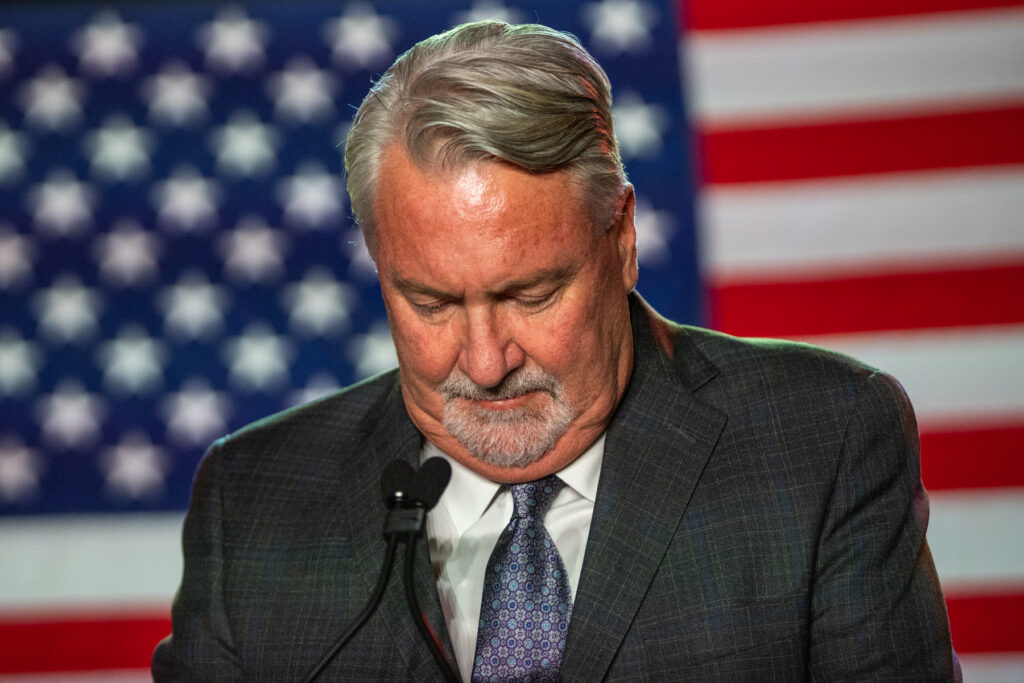 The Supreme Court's overturning of Roe v. Wade, the 1973 decision that recognized a constitutional right to abortion, also played a role in most voters' decisions, with about eight in 10 calling it a factor in how they cast their ballot. About a quarter called the court's overturning of Roe the single most important factor in their vote.
Another crucial factor that gave the Democratic Party an edge was the Latino influence. An exit poll from the Colorado Latino Policy Agenda also showed Latino voters in Colorado overwhelmingly voted for Democratic candidates in the midterm elections.
This year, it surveyed 531 Latino voters across the state in the weeks before Election Day. Two-thirds of them voted for — or were planning on voting for — Democrats.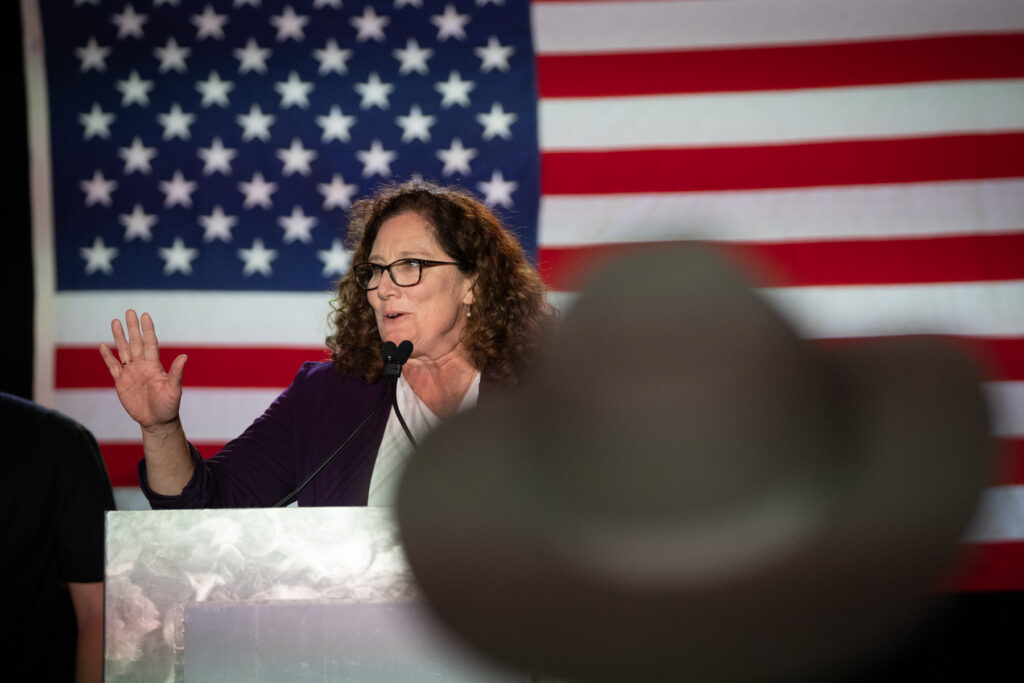 Incumbent Democrat Michael Bennet won re-election in the US Senate race with 69% of the Latino vote. In Congressional races across the state, 72% of Latinos across the state voted for Democrats. Similar majorities of Latinos voted to re-elect Governor Jared Polis, Secretary of State Jena Griswold, and Attorney General Phil Weiser.
Latino voters played an especially large role in the new 8th Congressional District election, which was formed this year and includes Adams and Weld Counties. Seventy-five percent of the Latino vote there went to Democratic Candidate Yadira Caraveo, who is also Latina.
Most Latino voters also supported the propositions on the ballot this year. About 80% voted to approve Proposition 123, which dedicates funding for affordable housing. Overall, voters were split on the measure, and as of Friday, Nov 11, the election for Proposition 123 was still too close to call. A similar majority of Latino voters also supported Proposition FF, which voters approved and will provide free school lunches across Colorado.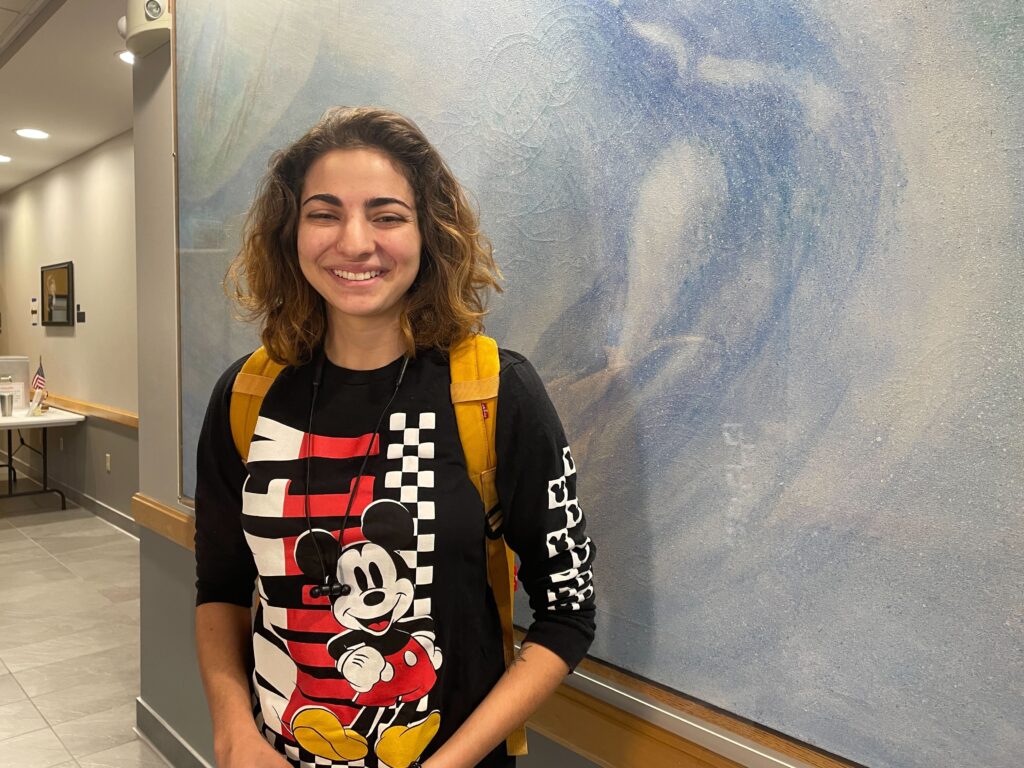 It's clear that the Latino community were mobilized by the issues they care about and they in their own view saw the Democrats as the party that could bring about the changes and reforms it holds dear. Another ominous sign that the Democrats had the edge was also funding. Gov. Jared Polis outraised Heidi Ganahl by more than $10 million, or more than five times her haul ($12.7 million to $2.3 million).
Attorney General Phil Weiser and Secretary of State Jena Griswold took in $4.7 million and $4.3 million, respectively. Neither of their opponents raised more than $350,000. The treasurer's race presented the closest contest — Dave Young only tripled up Lang Sias.
That meant Democrats had more commercials, more staff, more expertise, more researchers and basically more of everything. The same scenario equally played out in state legislative races.
In all sincerity, it is hard to imagine a serious candidate taking up the yoke for the GOP in the nearest future. Where the Republican Party in Colorado goes from here is tough to call but they will most definitely need a drastic change of approach, policies and tact to begin to have any hope of making any meaningful headway in future.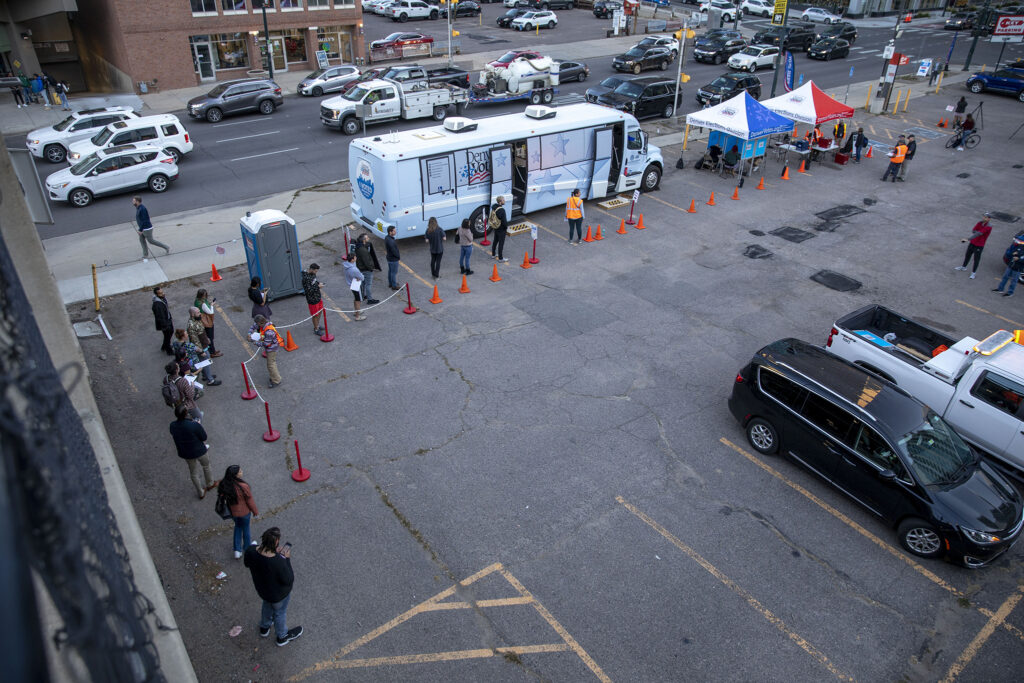 Around the turn of the 21st century, it looked like then-deep-red Colorado would be Republican forever. What changed? The Latino voting bloc highlighted earlier has been key. A lot of Californians, Delawareans and Washingtonians amongst others from historically blue states moved to Colorado. A lot of college-educated people moved to Colorado. Young people moved to Colorado. And all of a sudden the Denver suburbs turned blue.
As it turns out, the Supreme Court's decision overturning Roe v. Wade counted other than inflation just as it did in the Federal Elections. Equally, Joe Biden, with his terrible approval ratings, may have made the right choice when he emphasized the MAGA threat to American democracy.
Coloradans at this point in time are riding on the euphoria of the blue wave that has engulfed the state. Going by the mood in town, long may it continue.