It's no longer news that Tina Turner, the 'Queen of Rock & Roll' died peacefully on the 24th May, 2023 at the age of 83 after a long illness in her home in Küsnacht near Zurich, Switzerland.
Advertisements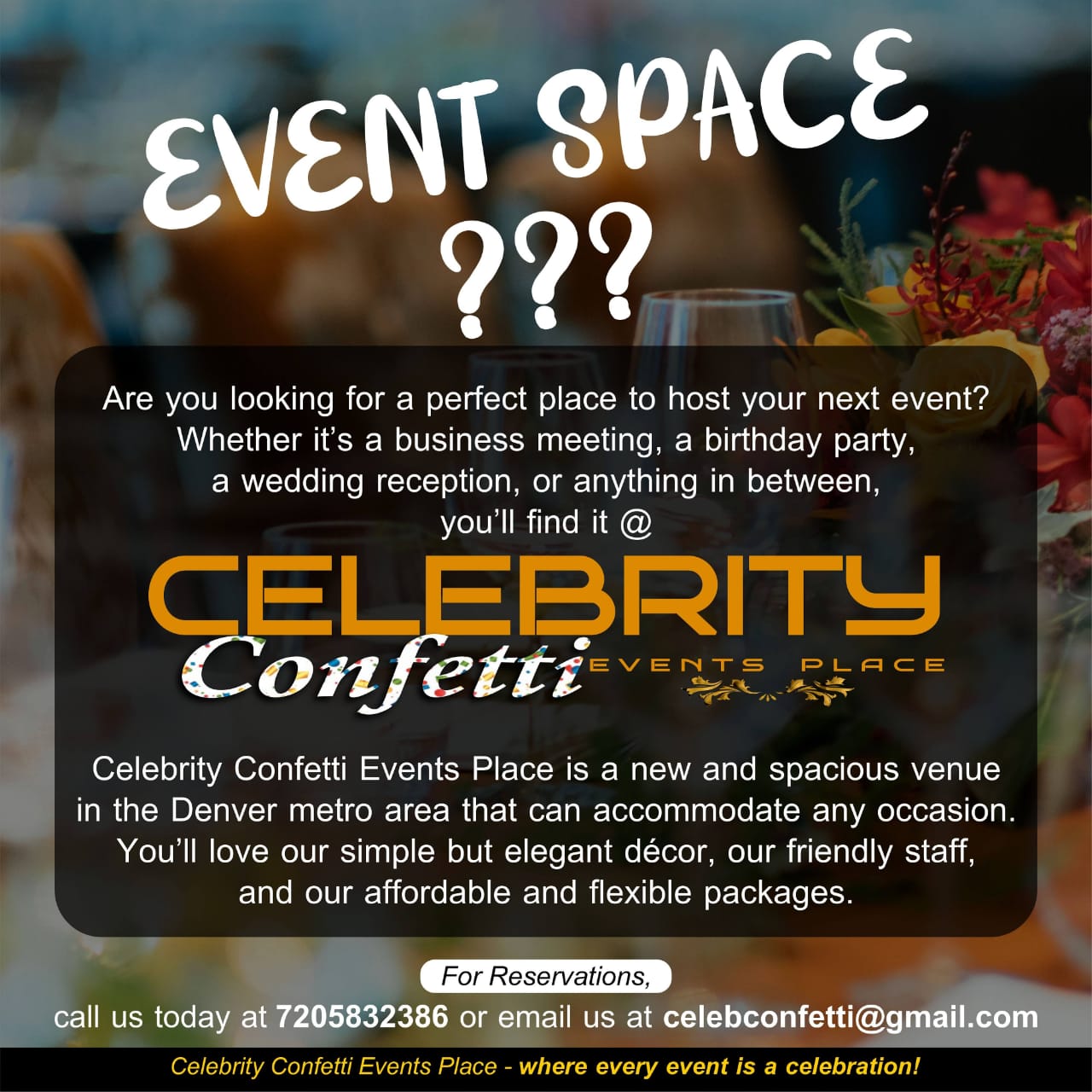 While the luminous late Tina Turner was no stranger to overcoming adversity and the darkest of times — both in her career and in her personal life — and there aren't many people who could come out blazing on the other side the way she did. The "Proud Mary" and "What's Love Got To Do With It" singer's incredible rise to fame and inspirational life is one that will be told and re-told for generations to come.
Few stars traveled so far — she was born Anna Mae Bullock in a segregated Tennessee hospital and spent her latter years on a 260,000 square foot estate on Lake Zurich (She became a Swiss citizen a decade ago) — and overcame so much. Physically battered, emotionally devastated and financially ruined by her 20-year relationship with Ike Turner, she became a superstar on her own in her 40s, at a time when majority of her peers were winding down, and remained a top concert draw for many years after.
Even by the low standards of the music industry, the 1950s rhythm and blues artists suffered particularly miserable treatment, and Tina, who joined the rhythm and blues world with Ike Turner's Kings of Rhythm in 1956, was not immune from the harsh realities of the industry. By the late 1970s, after she left an abusive relationship with Ike, she was feeding herself and her four children on food stamps. But she had found the strength to move on in a surprising place: "When I first received the gift of Nam-myoho-renge-kyo (Homage to the Dharma of the Lotus Sutra), it marked the beginning of a new life for me in more ways than I could have imagined," she wrote in her 2020 book Happiness Becomes You: A Guide to Changing Your Life for Good. "I gained the clarity and strength to make countless important changes in my life."
It also launched her on the path to meet the love of her life, Erwin Bach. Bach, Turner had said repeatedly, was her other cornerstone. They met in 1985 at a German airport where, as a record company executive, he had been assigned to pick her up. He was 29; she was 45. A year later, they had become a couple.
Erwin Bach, Tina Turner's second husband was the shadow behind the star. He was born in Germany, moved to Switzerland, was not married before Turner and has no children. Sixteen years younger than Turner, they fell in love after he was assigned as her company escort for her 1985 European concert dates.
Bach has on numerous occasions professed his unending love and devotion to her, and in 2017, he saved her life with a kidney donation. He had always been content to live in the background of his illustrious wife. He has rarely spoken in public and has no public social media accounts — despite having had a luminous career of his own as a record company executive and music producer who worked with the likes of Paul McCartney and Pink Floyd. One thing that's clear to everyone though; He was not after Turner's money. His worth has been estimated at $50 million.
When she and Bach threw a house party to celebrate their 2013 marriage, the guests included Oprah Winfrey, David Bowie, and Giorgio Armani. The decor included 70,000 red and yellow roses flown in from Holland. "Erwin and I have been a couple for over 30 years," Turner posted on Instagram in January 2021. "Did you know that I took the first step in our relationship? I left behind the fear of rejection and spoke to him. One of the best decisions of my life. Take heart! #LoveStays."
In the wake of Turner's death last month, millions remembered the singer's generation-defining contributions to the music industry. But for some, what stayed with them for decades was her coming forward about her abusive relationship. By being so frank about her experience and by summoning the courage to leave the relationship in the first place, Turner helped change the conversation about domestic violence.
The scene in the biopic "What's Love Got to Do With It" in which Tina Turner runs across the highway, face bloodied from having been beaten by her then-husband and performing partner, Ike Turner, to escape her abusive marriage with nothing but 36 cents and a Mobil card in her pocket emboldened tons of women to take the step, brave all circumstances and leave their abusive marriages. A lot of women who were enduring one form of domestic abuse or the other gravitated towards the 1993 film that made waves around the world for starkly depicting the violence Tina Turner had endured.
The movie, which starred Angela Bassett, was released in 1993, and in the decade before, Turner had been coming forward about the violent abuse.
"How do we say farewell to a woman who owned her pain and trauma and used it as a means to help change the world?" Angela Bassett, who played Turner in the 1993 biopic movie said in a statement.
"Through her courage in telling her story, her commitment to stay the course in her life, no matter the sacrifice, and her determination to carve out a space in rock and roll for herself and for others who look like her, Tina Turner showed others who lived in fear what a beautiful future filled with love, compassion, and freedom should look like.
Her delivery influenced and inspired everyone from Mariah Carey to Mary J. Blige, and her high-energy stage presence (topped with an array of gravity-defying wigs) was passed down to Janet Jackson and Beyoncé. Turner's message — one that resounded with generations of women — was that she could hold her own onstage against any man.
In interviews and books, Turner described a marriage with Ike Turner that included vicious beatings, broken bones, financial tyranny and sexual assault. She managed to escape while her husband was asleep at night in 1976, fleeing a Dallas hotel. Ike Turner died in 2007.
"When I walked out, I didn't look back," Turner told People magazine in 1981, the first time she spoke publicly about the abuse.
Her trademarks included a growling contralto that might smolder or explode, her bold smile and strong cheekbones, her palette of wigs and the muscular, quick-stepping legs she did not shy from showing off. She sold more than 150 million records worldwide, won 12 Grammys, was voted along with Ike into the Rock and Roll Hall of Fame in 1991 (and on her own in 2021 ) and was honored at the Kennedy Center in 2005, with Beyoncé and Oprah Winfrey among those praising her. Her life became the basis for a film, a Broadway musical and an HBO documentary in 2021 that she called her public farewell.
Until she left her husband and revealed their back story, she was known as the voracious on-stage foil of the steady-going Ike, the leading lady of the "Ike and Tina Turner Revue." Ike was billed first and ran the show, choosing the material, the arrangements, the backing singers. They toured constantly for years, in part because Ike was often short on money and unwilling to miss a concert. Tina Turner was forced to go on with bronchitis, with pneumonia, with a collapsed right lung.
Other times, the cause of her misfortunes was Ike himself.
As she recounted in her memoir, "I, Tina," Ike began hitting her not long after they met, in the mid-1950s, and only grew more vicious. Provoked by anything and anyone, he would throw hot coffee in her face, choke her, or beat her until her eyes were swollen shut, then rape her. Before one show, he broke her jaw and she went on stage with her mouth full of blood.
Growing up in Nutbush, Tennessee, Turner recalled that her family were "well-to-do farmers" who lived well off the business of sharecropping. Still, Turner and her older sister Ruby Aillene dealt with abandonment issues when their parents left to work elsewhere.
"My mother and father didn't love each other, so they were always fighting," Turner recalled in a 1986 Rolling Stone interview. Her mother first left when Tina was 10 to live in St. Louis; her father left three years later. Turner relocated to Brownsville, Tennessee, to live with her grandmother.
After high school, she began working as a nurse's aide in hopes of entering that profession. Frequently, Turner and her sister would head to nightclubs in St. Louis and East St. Louis, where she first saw Ike Turner perform as the bandleader of Kings of Rhythm. The 18-year-old became enamored with the guitarist eight years her senior and his group's music. One night, the drummer passed Turner the microphone while she was in the audience. Ike then invited Tina to be the group's guest vocalist and instructed her on voice control and performance.
On the generational flip side, Turner said in Tina that her relationship with her own mother, Zelma, who left the family when she was 11, never fully healed. "She didn't want me," Turner said. "She wanted my success."
The Tina Turner interviewed in Tina held little resemblance to the lion-maned temptress who prowled music stages. While she seemed sharp, she suffered a stroke not long after her 2013 wedding and had to learn to walk again. In 2016, she was diagnosed with intestinal cancer, which led to renal failure. She signed up with Exit, an assisted suicide organization, but Bach turned out to be a suitable kidney donor and she had a successful transplant in April 2017.
So she rolled on, revered holder of a towering legacy that encompasses triumphs onstage, riches beyond dreams, and yet still the black eyes from which she is decades removed. "Some people only want to talk about the past," she said in a 1989 interview. "Nothing is happening in the past. Talk about the present."
That, presumably, was the code Mr. and Mrs. Erwin Bach followed when they bought an estate by Switzerland's Lake Zurich, which they bought for approximately $76 million. She still chanted daily, and aside from the inevitable afflictions of age, she lived the life she earned. If being Tina Turner was the price, it was also the reward.
"Tina was a unique and remarkable force of nature with her strength, incredible energy and immense talent," Turner's longtime manager Roger Davies said in a statement to Rolling Stone. "From the first day I met her in 1980 she believed in herself completely when few others did at that time. It was a privilege and an honor to have been a close friend as well as her manager for more than 30 years. I will miss her deeply."
Reflecting on how she connected to an audience, Turner said to Rolling Stone in 1986, "My songs are a little bit of everybody's lives who are watching me. You gotta sing what they can relate to and there are some raunchy people out there. The world is not perfect. And all of that is in my performance. That's why I prefer acting to singing, because with acting you are forgiven for playing a certain role. When you play that same role every night, people think that you are it. They don't think you're acting. That is the scar of what I've given myself with my career. And I've accepted that."
In the end, Tina Turner, whose family couldn't afford a bicycle while she was growing up, spent her last decades living life to the fullest — with it being the most full of love. Tuner came, saw and she most definitely conquered.