When the monumental decision by the U.S. Supreme Court to overturn Roe v Wade eliminated the nearly 50-year-old constitutional right to abortion on the 24th June this year, U.S. President Joe Biden predicted American women would revolt. Republicans, on the other hand, saw a "red wave" brewing, one which was fueled by widespread economic displeasure.
Advertisements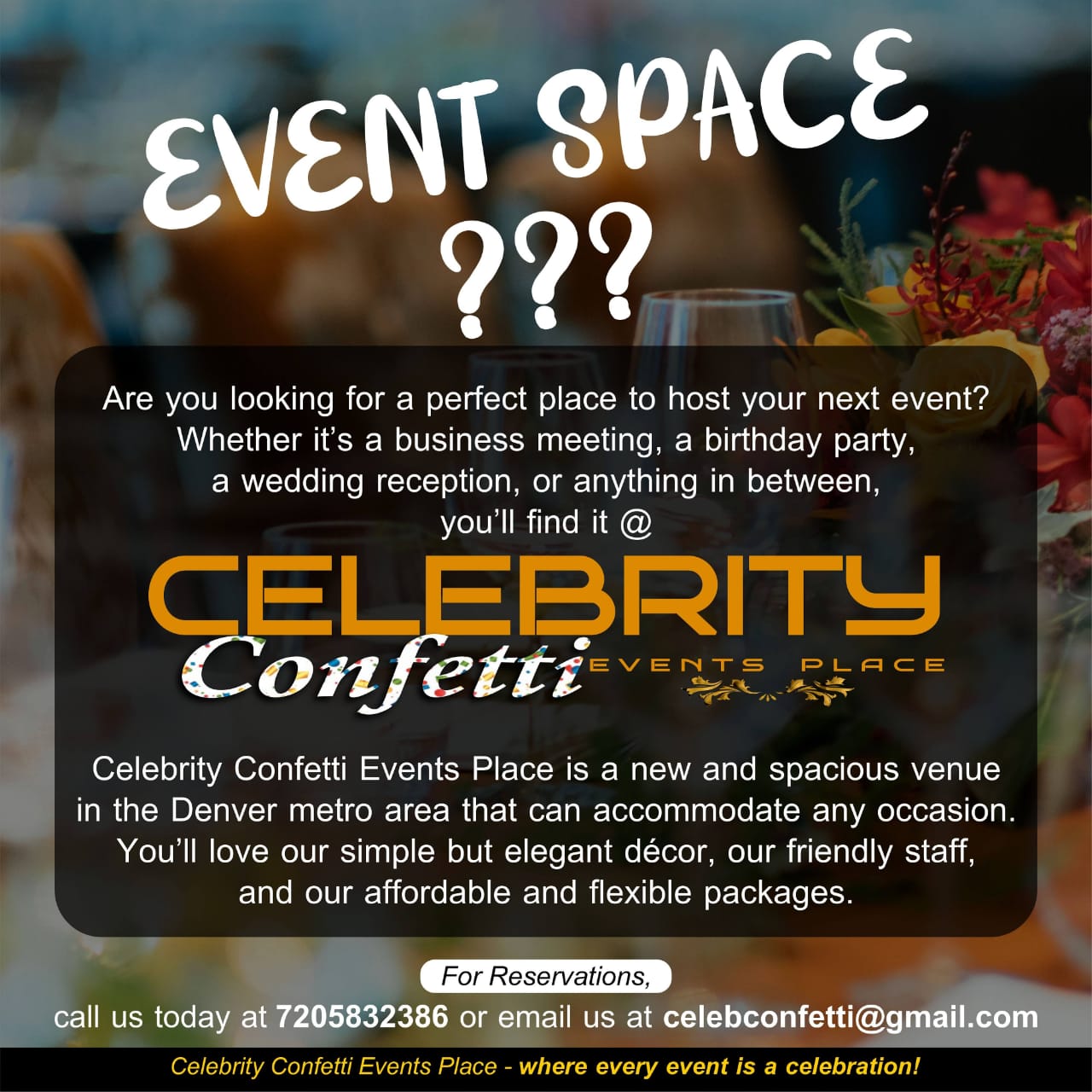 On Thursday, 10th November, after Democrats defied historical expectations in the first major election of the post-Roe era, Biden emphatically declared: "I told you so."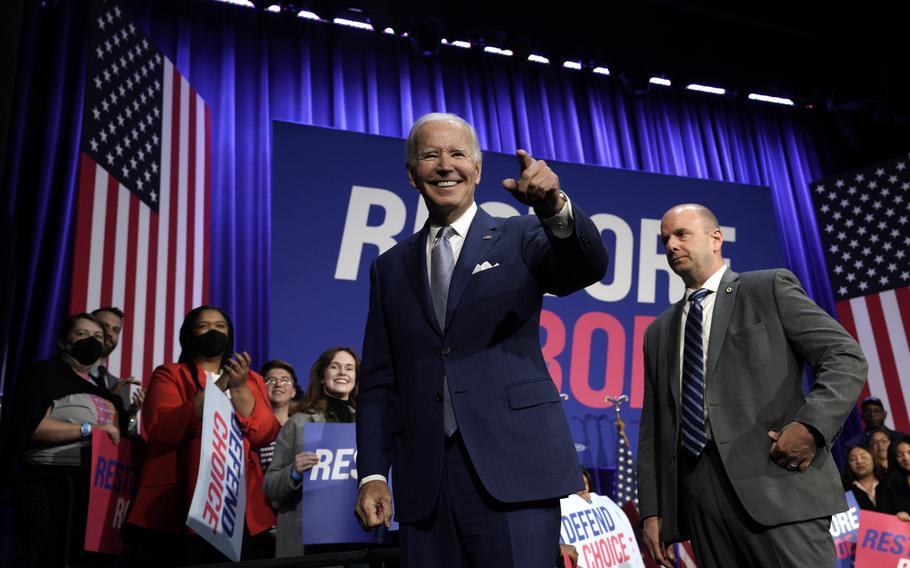 "Women all across America made their voices heard loud and clear," the president told a crowd of supporters at the Howard Theatre in Washington on Thursday. "Y'all showed up and beat the hell out of them."
Virtually almost everyone expected the 2022 midterm elections to usher in staggering losses for the Democrats. The incumbent party has historically fared poorly, and with Biden's approval ratings mired in the low 40s, Republicans were expected to capitalize on this and cover significant ground.
To everyone's utmost surprise that is not how the results have unfolded. As the vote count poured in from several key races, Republicans appeared on track to win a far narrower House majority than they hoped, while the Democrats had already started clinking their glasses as their bid to remain in control of the Senate was on solid footing.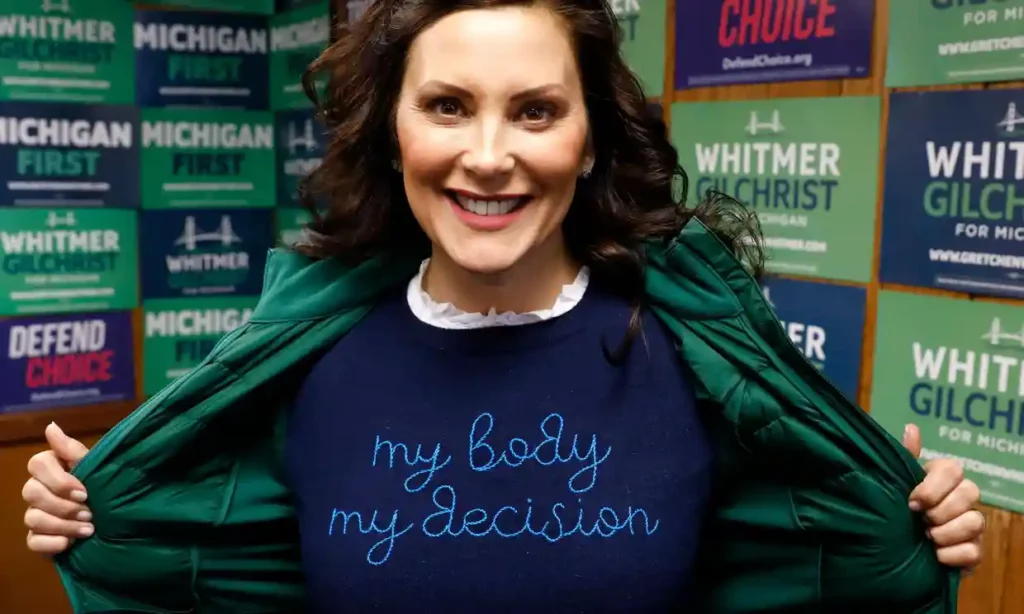 One thing that has been clear to all and sundry, Democrats and even some Republicans have admitted: the abortion ruling proved a defining issue. Fury over the loss of federal abortion protections galvanized women and young people and delivered a string of unexpected victories for Democrats and new protections for reproductive rights.
"You cannot have half of the population have their body autonomy put under threat and not expect it to be mobilizing," said Heidi Sieck, the CEO and co-founder of #VoteProChoice. "And that's what we saw across the board with young people showing up, women showing up, newly registered women being more than two- thirds of the newly registered voters."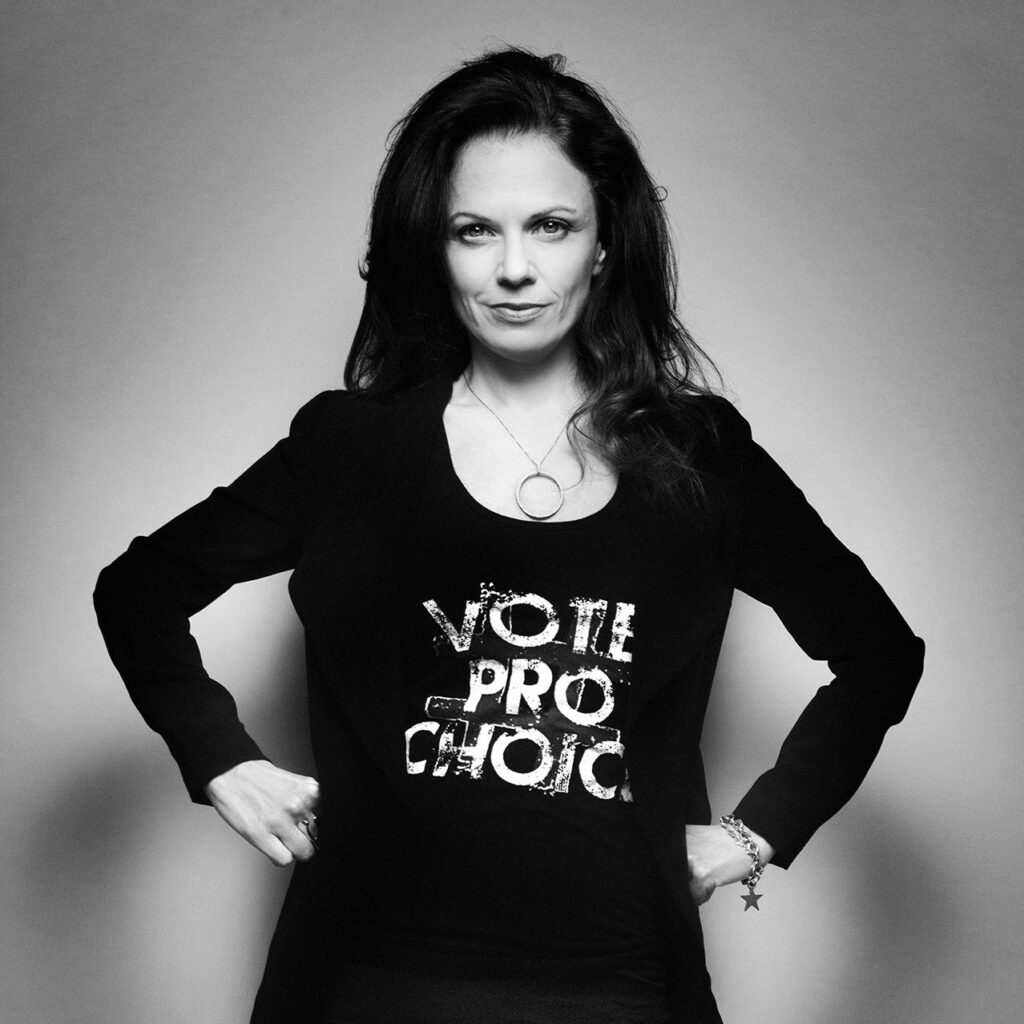 Exit polls conducted for news networks by Edison Research showed that abortion was the top issue for many Americans, especially people under the age of 30. And about 60% of voters said they were dissatisfied or angry with the Supreme Court's decision to overturn Roe, according to exit polls conducted by AP Votecast.
In every state where an abortion-related measure was on the ballot, voters chose either to enshrine protections or reject new limits. And it was a decisive issue in battleground states like Michigan and Pennsylvania, where the future of abortion access was severely at risk.
Republicans had wanted to make the issues surrounding the election focus on America's inflation problems, Biden's pro-immigration stance and the wave of rise in crime the Nation had witnessed for a while now.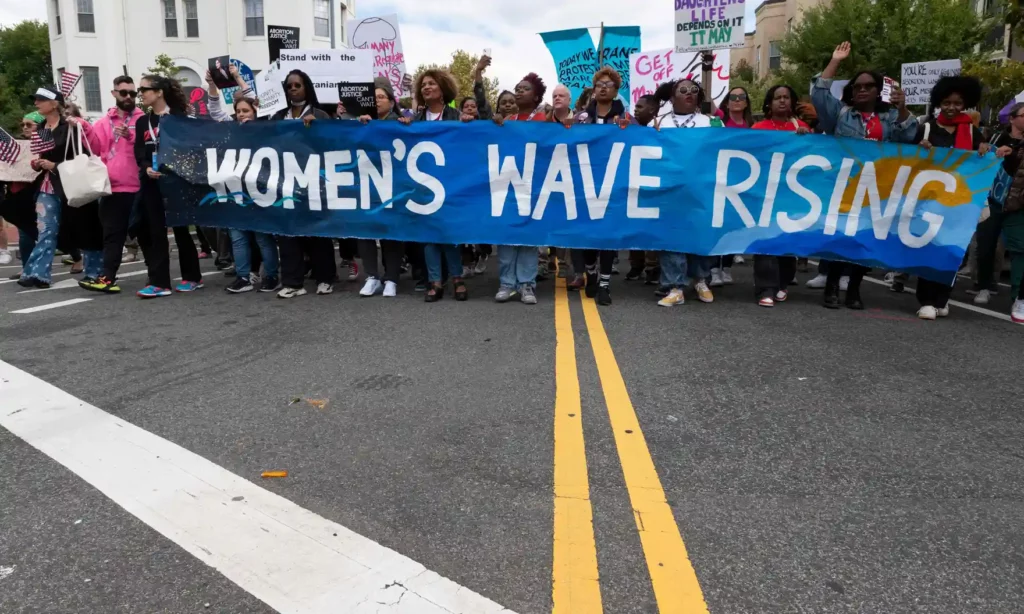 Yes, they knew there was going to be backlashes for the Roe v Wade overturn, what they didn't see coming was the willingness and determination of millions of Americans to put equally important issues like inflation and crime to the backburner and make abortion rights the centre-piece of the elections. It has to be noted that their constant haranguing of Biden's pro-stance on issues like immigration and student loan forgiveness amongst others didn't win them many admirers either.
Before the elections, Michigan congresswoman Elissa Slotkin, who was considered one of the most vulnerable Democrats, told the press that she believed her political fate was tied to the result of the state's abortion proposal. Come Election Day, she held on comfortably to coast to victory.
In Pennsylvania, where exit polls showed that abortion was the top issue on voters' minds, Josh Shapiro, the Democratic nominee for governor, won in a landslide. He defeated Doug Mastriano, a far-right Republican and one of his party's most strident opponents of abortion rights.
The Democrat John Fetterman won Pennsylvania's race for Senate against Republican Mehmet Oz, after seizing on a remark that Oz made during a debate in which he appeared to suggest that the decision to have an abortion should rest with women, doctors and "local political leaders".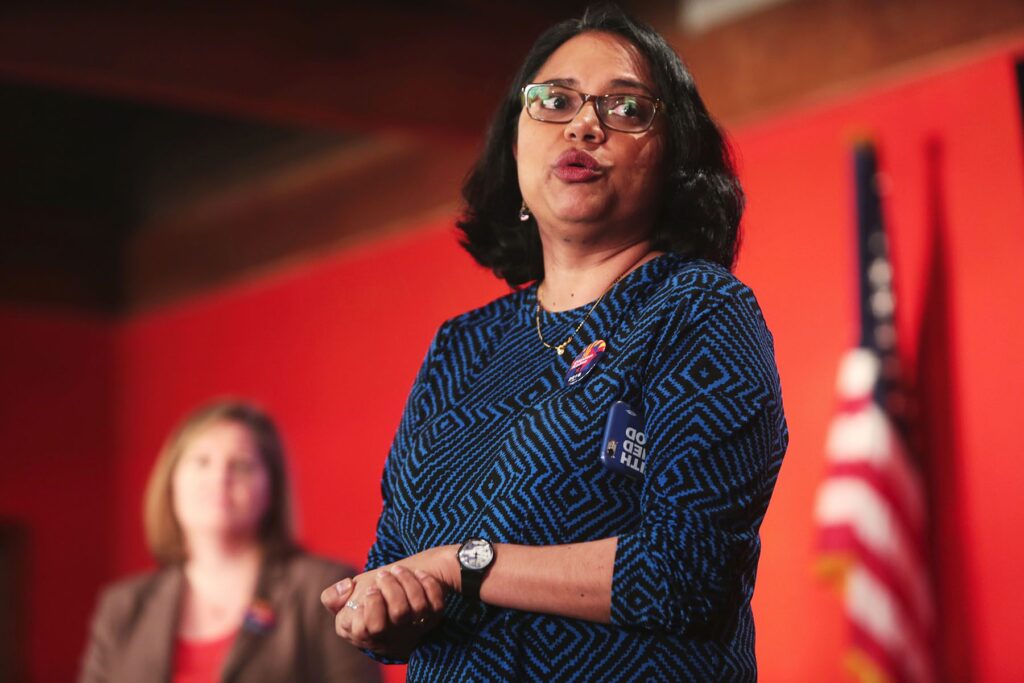 David Shor, a Democratic data analyst, made it known to the media that abortion had been "absolutely instrumental" in Democrats' successes this cycle.
"Abortion really up until very recently was a pretty neutral issue for Democrats – that didn't mean it was bad, but it wasn't necessarily a vote-getter in most of the country," he said. But following the Supreme Court decision, he said, abortion suddenly became "the single best issue for Democrats".
The outcomes of the elections have helped answer one of the central questions of the midterm campaign: whether fervor over the fall of Roe v. Wade in the summer could last through November.
"Despite the devastating loss of Roe this summer, there have been a lot of reasons for hope this year," said Ashley All, a senior advisor for Families United for Freedom, who worked to help defeat the Kansas abortion ballot initiative in August and provided funding and resources in the Michigan, Kentucky and Montana efforts. The group approached the issue in a nonpartisan way and is already engaging with other states where fights over abortion rights are likely to play out moving forward.
In total, more than $428 million was spent on advertising on the issue in the midterms, with Democrats vastly outspending Republicans, according to tracking by AdImpact.
In Michigan, Democrats spent more than $38 million; Republicans spent just over $7.5 million. In Nevada, Democrats spent more than $36 million, Republicans $1.4 million. In Arizona, Democrats spent more than $30.7 million, Republicans spent $3.3 million. In Pennsylvania, Democrats spent more than $27 million; Republicans spent less than $65,000.
New Hampshire Democratic Sen. Maggie Hassan, who was once considered one of the most vulnerable Democrats seeking re-election, was one of the first candidates to go up with ads focused on abortion in the wake of the Dobbs decision. She continued to air ads on the issue throughout the election season even though her opponent, Don Bolduc, was not determined until September, one of the last primaries.
As polls showed the race tightening, Hassan kept up that line of attack, seizing on Don Bolduc's comments on the overturning of Roe v. Wade to "get over it." Exit polling showed abortion was nearly on par with inflation as the most important issue, 35% to 36%. Hassan won women by nearly 20 percentage points. Democrats also held onto both House seats.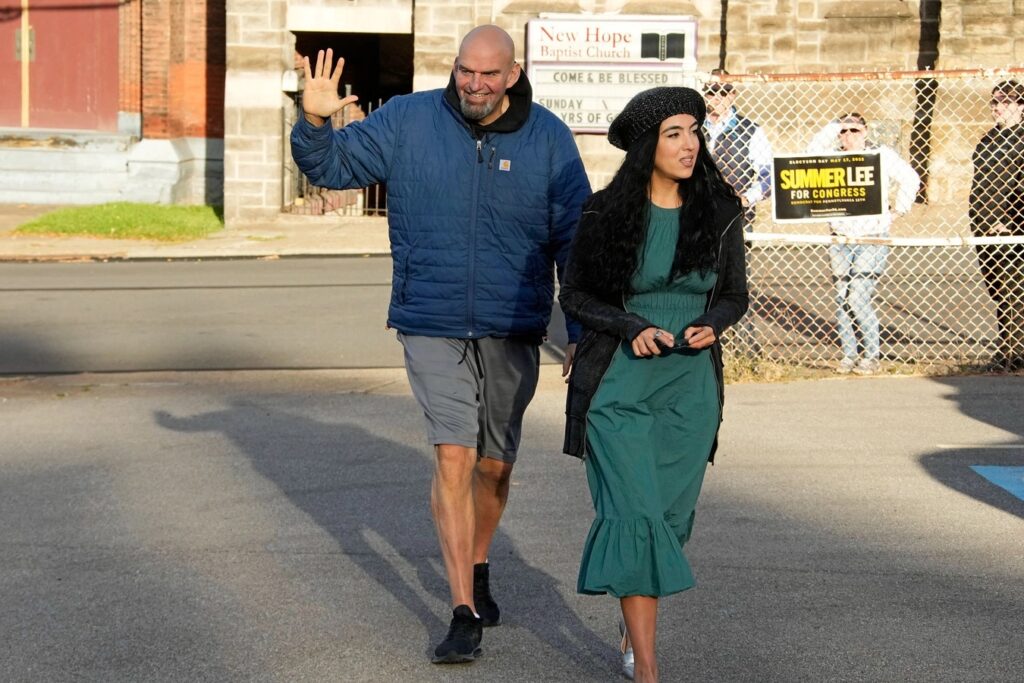 Voters gave Democrats a wide advantage on the issue, as debates over the loss of abortion rights raised new questions about miscarriage care and exceptions for rape, incest and life of the mother. Republicans, on the defensive, sought to avoid the issue. In several instances, Republican candidates removed references to abortion from their campaign websites.
"For everyone who said abortion was a losing issue; for everyone who said abortion is controversial; for everyone who said abortion is a fringe concern and not the meat-and-potatoes kitchen table problem Michiganders care about: you're wrong, and the 'yes' votes prove it," said Mini Timmaraju, the president of Naral Pro-Choice America.
None of what unfolded this election cycle surprised longtime supporters of reproductive rights, but they hope the results will finally convince Democrats that abortion is not only a winning political issue, but a foundational one that should be central to their campaign strategy and governing agendas at the state and federal level.
"Abortion is a winning issue and will continue to be in elections to come," Timmaraju said on Friday. "That means Democrats need to keep reproductive freedom at the top of their policy agenda and fight to not only codify Roe but expand access to abortion and birth control."
There is no denying the fact that Trump loomed large over these midterm elections, and in some ways, the midterms were as much about the former president's influence on Republican candidates as they were about Joe Biden's first two years in office.
One thing has been made clear on the whole. The Biden agenda seems to be resonating with voters and for many, the massive victories the Democrats recorded signals a retreat to normalcy in part since the 2020 election.