On March 16, 2023, a video of five Iranian teenage girls dancing to the remix of 'Calm Down', an afrobeat song by Rema, a Nigerian singer, surfaced around the world. The girls were dancing without headscarves and going by the dictates of their culture, it was a taboo. Their subsequent arrest by the totalitarian Iranian authorities sparked international outrage.
Advertisements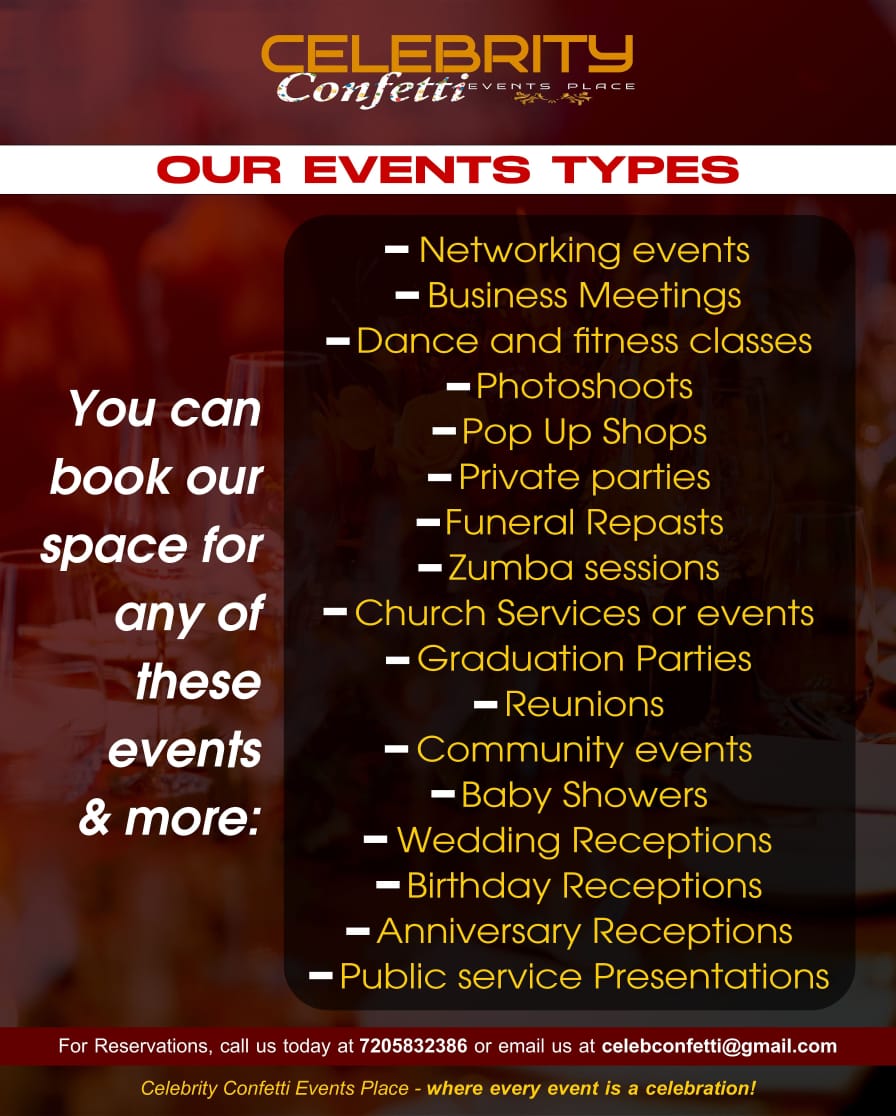 In today's world, where music has collapsed international borders and continues to be a unifier, the Iranian girls were merely following the trend like their contemporaries from around the world — dancing to the trending music, regardless of its source. Of course, music as we all know is a universal language and Afrobeat has quickly become a preferred language of entertainment.
In case you are not caught up, Afrobeat is a fascinating music genre that combines elements of West African and Black American music. It was pioneered by the legendary Fela Kuti, who used his music as a form of social and political activism. It has greatly influenced modern music in many ways. At its core, Afrobeat is characterized by its rich and intricate blend of musical elements. Traditional African percussion, such as the talking drum and the shekere, lay the foundation for the rhythm, while the brass section adds a dynamic and energetic flair. The combination of these elements creates a sound that is instantly recognizable and impossible to resist. Moreover, Afrobeat's compositions are often lengthy, allowing musicians to improvise and create a sense of spontaneity in their performances. Afrobeat music is characterized by its complex rhythms, catchy melodies, and powerful vocals. Some of the common features of Afrobeat music are:
West African musical styles: Afrobeat music draws inspiration from various West African musical traditions, such as highlife, fuji, jùjú, and Yoruba music. Highlife is a genre that originated in Ghana and blends indigenous rhythms with Western instruments and harmonies. Fuji is a popular Nigerian genre that incorporates Islamic chants, drums, and percussion. Jùjú is another Nigerian genre that features guitars, talking drums, and Yoruba lyrics.
Black American influences: Afrobeat music also incorporates elements of Black American music, such as jazz, soul, funk, and R&B. Jazz is a genre that originated in the United States and is characterized by improvisation, syncopation, and swing. Soul is a genre that emerged from gospel and rhythm and blues and expresses deep emotion and spirituality. Funk is a genre that emphasizes groove, rhythm, and syncopation. R&B is a genre that combines rhythm and blues with pop, soul, and hip hop. Fela Kuti was influenced by artists such as James Brown, Miles Davis, John Coltrane, and Marvin Gaye.
Chanted vocals: Afrobeat music often features chanted vocals that are repetitive, catchy, and convey a message. The vocals are usually sung in English or pidgin English (an adapted English language variant spoken in Nigeria), as well as other African languages, such as Yoruba or Igbo. The vocals are sometimes accompanied by call-and-response patterns or backing vocals. The lyrics of Afrobeat music are often political, social, or spiritual in nature. Fela Kuti used his lyrics to criticize the Nigerian government, the military dictatorship, the colonial legacy, the corruption, the oppression, and the injustice that he witnessed in his country. He also sang about African history, culture, identity, and pride.
Intersecting rhythms: Afrobeat music is known for its complex and polyrhythmic structure that creates a rich and dynamic sound. The rhythms are created by various instruments, such as drums, percussion, guitars, basses, keyboards, horns, and saxophones. The drums are usually played by multiple drummers who create different patterns that interlock and complement each other. The percussion instruments include shakers, bells, cowbells, claves, congas, bongos, timbales, oja (flutes), shekeres (gourd shakers), agogos (metal bells), ogene (iron gongs), and talking drums (hourglass-shaped drums that can mimic speech). The guitars are usually played in a rhythmic style that emphasizes the off-beat or syncopated notes. The basses are usually played in a melodic style that follows the chord progression or creates counterpoint to the guitars. The keyboards are usually played in a harmonic style that fills in the gaps or creates contrast to the other instruments. The horns and saxophones are usually played in a melodic style that creates catchy hooks or solos over the rhythmic foundation.
Long songs: Afrobeat music is also known for its long songs that can last from 10 to 30 minutes or more. The songs are usually divided into sections that have different tempos, moods.
The likes of Wizkid, Davido, Burnaboy, Olamide, Phyno, Flavour, Kizz Daniel, Rema, Shatta Wale, Sarkodie,  Nasty C and Focalistic are just some of the few afrobeat acts that have helped the spread of the genre from the African continent to other parts of the world. This global recognition has not only opened doors for African artists, but it has also led to collaborations with renowned musicians from various genres. Afrobeat rhythmic grooves and vibrant energy have found their way into mainstream pop, hip-hop, and even electronic music, creating a fusion that appeals to a diverse range of listeners.
Burna Boy was the first Afrobeat act to headline hit shows all over the United States. Credit-GQ Magazine
Today, the hub of Afrobeats is Lagos, Nigeria, with Accra Ghana, following behind. In addition, London, UK, accounts for a fraction of Afrobeat songs produced in the world. Nigeria is the bastion of Afrobeats, producing most of the stars who have penetrated the West in recent years. Industry insiders point to the country's population of more than 206 million, comparative wealth, and more-developed music-business ecosystem as contributing factors to its dominance. "They're all across the planet, as well," says Juls, a successful Ghanaian producer and DJ. "Everywhere you go, Nigerians are there, and Nigerians are very loud and proud about where they come from. They support their own," he added.
Ayra Starr is an upcoming Afrobeats star who is currently making waves and is poised to emulate the feats of her predecessors. Credit- Mpasho
Awilo Longomba is a Congolese soukous musician who mixes a fusion of Afrobeats and highlife into his music. Credit- Chimpreports.com
There's no denying the fact that afrobeat has greatly influenced modern music as we know it. Afrobeat music draws inspiration from various West African musical traditions, such as highlife, fuji and jùjú. These styles feature complex rhythms, catchy melodies, and diverse instruments, such as drums, percussion, guitars, horns, and saxophones. Afrobeat music has exposed Western audiences to the rich and diverse musical heritage of West Africa and inspired them to appreciate and explore different sounds and cultures. Afrobeat music also incorporates elements of Black American music, such as jazz, soul, funk, and R&B. These genres are characterized by improvisation, syncopation, groove, and emotion. This genre of music has blended these influences with African musical styles to create a unique fusion that celebrates the connection and exchange between the African diaspora and the continent. Afrobeat music has also influenced Black American music by introducing new rhythms, melodies, and vocals that have enriched and expanded the musical landscape.
Tiwa Savage has been referred as the Queen of Afrobeats and her music is a blend of Afrobeats, R&B, afropop, pop and hip-hop. Credit -Nile Post
Weird MC is a British Nigerian rapper and one of the pioneers of female Afrobeats. She quit music after a major life crisis. Credit –Pulse.ng
The increasing popularity of Afrobeat has not gone unnoticed by the music industry. Major record labels, both in Africa and abroad, have recognized the commercial potential of the genre and have begun signing African artists to international deals. This has resulted in increased exposure for African music, as well as opportunities for collaboration with established artists from around the world. Afrobeat concerts and festivals have also experienced a surge in attendance, with fans eagerly embracing the vibrant and energetic performances that have become synonymous with the genre. As we speak, revenues from world music continues to rise, even higher than the 18.5%, about $25.9bn (£19.5bn) of 2021, the highest level since records began in the 1990s. This growth is being driven by streaming, with more than 500 million paid subscribers, a rise from 443 million in 2020 when the COVID-19 pandemic held the world hostage.
While streaming accounted for 65% of total revenues, CDs, vinyl and cassettes made up 19%, as downloads rake up 5%, while the remaining 11% comes from a mixture of royalty payments and licensing music to films, TV shows and adverts, reports the BBC.  The report put Afrobeats artistes — Wizkid, Ckay, Davido, Kizz Daniel and Burna Boy — as the market leaders from Africa in 2021, partly encouraged in the UK by the recently-launched Afrobeats chart.
With a global emphasis on the creative industries as a major earner in a post-COVID world by UNESCO and the ongoing digital revolution, Afrobeat is bound to achieve a bigger milestone in the next few years. The legendary producer and one of the pillars of the industry, Don Jazzy, is upbeat about the future. "Afrobeats' global expansion owes a lot to the digital revolution. The viral potential that social media has presented and the tour side of the business is aiding our bid to take over the world," he declared in an interview.
Already, it's starting to burst at the seams. No one at this point can tell the extent it will get.