Vice President of the United States of America, Kamala Harris
– The inspiring story of many firsts
"I've fought for children, and survivors of sexual assault. I've fought against transnational gangs. I have taken on the biggest banks, and helped take down one of the biggest for-profit colleges. I know a predator when I see one and I will never stop fighting for what is right."

–Kamala Harris
Born Kamala Devi Harris on the 20th of October 1964 in Oakland, California, the rise of Kamala Harris has been one of doggedness, resilience, inspiration and tact. Widely referred to as the "female Obama" in American political circles, she has been known all through her career for many firsts. She has been a county district attorney, the district attorney for San Francisco – the first woman, first African-American and first Indian-origin to be elected to the position. In 2010, Harris was elected as the first African American and first woman to serve as California's Attorney General. After studying political science and economics at Howard University, Kamala earned a law degree in 1989 from Hastings College and began her career in the Alameda County District Attorney's Office.
Advertisements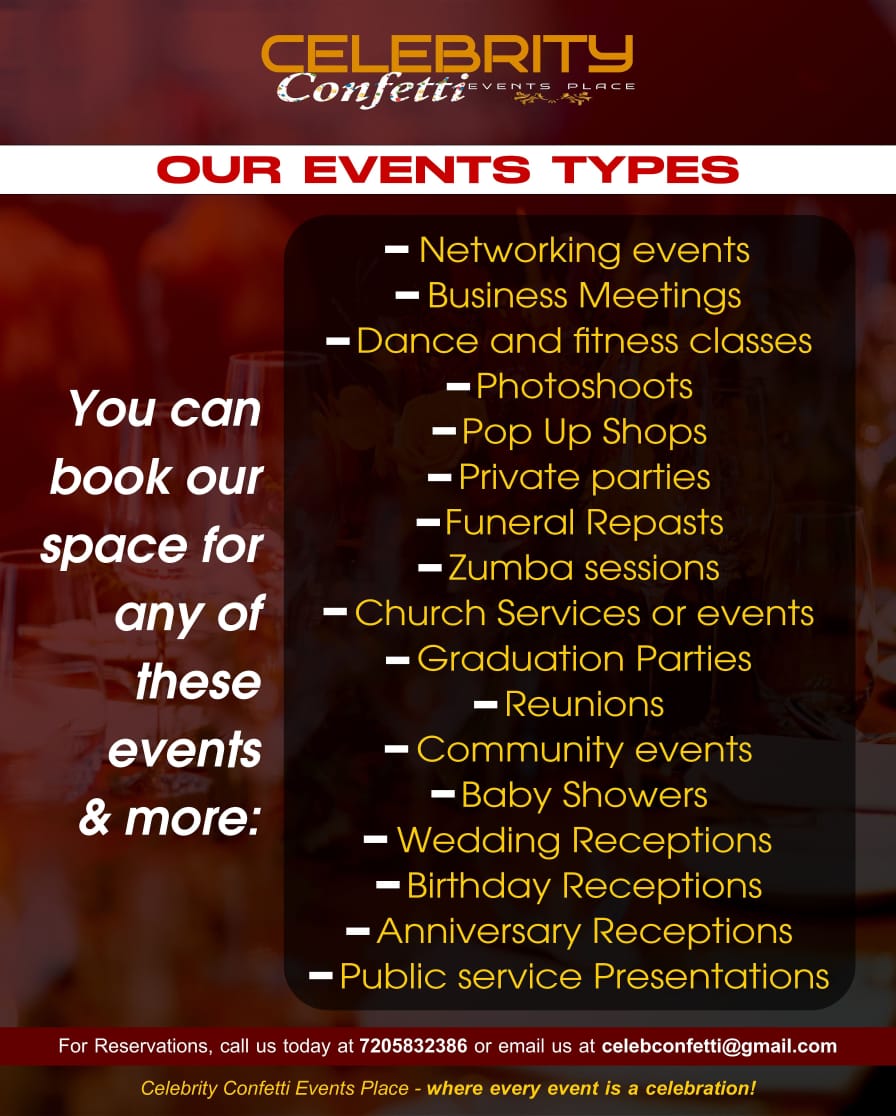 In 2016, she was elected as a Senator for California, becoming only the second African American woman to ever be elected to the Senate in U.S. history. When she was chosen by Joe Biden to run as his Vice, she became the first Black woman to appear on a major party's national ticket, and when Biden eventually won the election, she became the first Black woman to be elected vice president of the United States.
Nothing in her political journey suggests her rise has been down to luck. Those who knew her from her teenage years remember vividly the strong willed, focused, opinionated and compassionate teenager who would never shy away from expressing her displeasure at anything that didn't sit right with her. Kamala Harris has always grown up believing in the promise of America and fighting to make sure that promise is fulfilled for all Americans irrespective of their race or status.
She has always been a fighter and has spent most of her life in public office fighting injustice and is a passion that was first inspired by her mother, Shyamala Gopalan, an Indian-American immigrant, activist, and breast cancer researcher who was born in India to an Indian diplomat. Harris recalls she has always "had a stroller-eye view of the Civil Rights movement" as she went with her mother to various marches. These early experiences of hers inspired her to make it her life's work to fight against injustice of all forms.
Growing up in Oakland, she was immersed in both Indian and African American culture. Her mother took Harris and her sister Maya to spend time with her grandparents in India during the summer but also made sure her girls never lost touch with their African American roots. Harris noted in her autobiography, "My mother understood very well that she was raising two black daughters. She knew that her adopted homeland would see Maya and me as black girls and she was determined to make sure we would grow into confident, proud black women."
Her mother always told her growing up, "Don't just sit around and complain about things, do something," which is what drives Kamala every single day, according to the Biden-Harris joint campaign website. That drive has certainly served her well as she now stands as a symbol of hope and dreams for millions of young black girls in America and the world at large.
In a historic speech after her victory in November 2020, Harris remembered her late mother, saying she had prepared her for this big day in her political career, she also said that while she may be the first woman to occupy the vice president's office, she would not be the last.
Harris' role as vice president has been more than just symbolic as unlike her predecessors, she wields considerable power in this administration. And if Biden, who will be 82 at the end of his first term in 2024, decides not to seek a second term, Harris would be an obvious choice for the Democratic Party's nomination. America has always been known as a land of dreams, and Kamala's dreams are firmly in her sights.
Prime Minister of Barbados, Mia Amor Mottley: The Caribbean champion of the earth
'Our people are our greatest resources and we must never forget this'

– Mia Amor Mottley
Mia Amor Mottley is the current Prime Minister of Barbados and is the first woman to hold the post. Her journey in Barbadian politics has been an interesting one and she has never shied away from taking risks and braving odds to get what she wants.
She was born on the 1st October, 1965 in Barbados and Educated at Merrivale Private School (Barbados), the United Nations International School (New York), and Queen's College (Barbados).
By 1986, Mottley was finalizing her training as an attorney and received a law degree from the London School of Economics. She is a lawyer by profession having been called to the Bar of England and Wales and in Barbados. She was admitted to practice in Barbados in 1987 and is also admitted to practice in St. Kitts and Nevis, St. Vincent and the Grenadines and Dominica.
Her family has always been involved in Barbadian politics and this clearly shaped and influenced her from an early age as her grandfather Ernest Deighton Mottley (1907–1973), a real estate broker and successful politician particularly at the parish level was the first Mayor of Bridgetown in 1959 and had represented Bridgetown in the House of Assembly from 1946-1955.
Her father Elliott Deighton Mottley was also a barrister who sat in the House of Assembly, albeit for a relatively short time before vacating the seat to become consul-general in New York. He once served as Bermuda's attorney-general and currently sits on Belize's Court of Appeal. Mottley's uncle, also named Ernest Deighton Mottley (1931–2008), was a refuse disposal officer who lived in Great Britain for 18 years, he later became the political leader of the short lived Christian Social Democratic party (CSD) created in March 1975 in Bridgetown, Barbados.
Mottley first entered Barbadian politics in 1991 when, running on a Barbados Labor Party (BLP) ticket, she lost the election race in St.Michael North East between herself and the late Leroy Brathwaite (a defeat of less than 200 votes) and between 1991 and 1994 she was one of two Opposition Senators in the Upper House where she was Shadow Minister of Culture and Community Development. During that time, she also served on numerous Parliamentary Joint Select Committees on areas ranging from Praedial Larceny and Domestic Violence.
In September 1994, Mottley became one of the youngest Barbadians ever to be assigned a ministerial portfolio at age 29 when she was appointed to the Ministry of Education, Youth Affairs and Culture. During her tenure she co-authored the White Paper on Education titled "Each Child Matters" that draws the link between better education and job fulfillment.
Since becoming Prime Minister, Mottley has led the transition of Barbados from a parliamentary constitutional monarchy under the hereditary monarch of Barbados (Queen Elizabeth II) to a parliamentary republic, announced plans to make same-sex civil unions legal and to hold a referendum on same-sex marriage (though this has been met with stiff opposition, as she freely admits that Barbados is unused to change), has set a bold immigration bill in motion, and is opening diplomatic missions in Morocco, Kenya, Ghana and the United Arab Emirates. For Mottley, it is a case of doing away with the old ways to build a country with ambitions for global renown.
"The one luxury I don't have is to remain static," she says in a melodic, leisurely timbre unique to the Barbadian island. "I know that when you have power, when you have access to make a difference in people's lives, you need to do it. It's not easy, and it's certainly not for the faint-hearted or the lazy, because what we're trying to do is to give people a different sense of themselves and who they are."
On the rekindling of a long-dormant relationship with Africa, in which she spearheaded the opening of high commissions in Kenya and Ghana, as well as a consulate in Morocco, she says, represents a diplomatic effort to "reclaim our Atlantic destiny". It's one thing to teach history in schools but it's another thing to allow people to experience it in real time and in real space. And when you go to Accra, Ghana [as she did 18 months ago], there is no doubt whatsoever about where we came from.
Establishing diplomatic links with Kenya, she says, was a "no-brainer" not only because it is the "cradle of civilisation" according to her, but also because it is the HQ of the United Nations Environment Programme, which focuses on climate change – the single biggest threat to Barbados. Morocco, meanwhile, she regards as a bridge between Africa and the Middle East. "Our ultimate objective," she says, "is to produce global citizens with Bajan roots."
Prime Minister Mottley has always campaigned extensively for climate action and debt sustainability in middle-income countries and small states and on the 6th of April this year the United Nations Secretary-General António Guterres announced Prime Minister Mia Amor Mottley of Barbados and Prime Minister Justin Trudeau of Canada as new Co-Chairs of the Sustainable Development Goals Advocates group.
"The Sustainable Development Goals are the world's blueprint to build a healthier, greener and sustainable future by 2030. With the clock ticking and multiple crises driving us further off track, we must do everything in our power to deliver the SDGs," said UN Secretary-General, António Guterres.
"And I am pleased that Prime Minister Mottley and Prime Minister Trudeau will help lead advocacy to do just that."
"Let us seize the moment to move forward together, to ensure the full implementation of the 2030 Agenda for Sustainable Development by the end of the Decade of Action and Delivery on the Sustainable Development Goals," said Mia Mottley, Prime Minister of Barbados. In 2021, she was awarded the Champions of the Earth Award for her leadership and advocacy on climate change.
And so Mottley keeps moving, knowing the odds that have been foisted on her and that the clock is ticking. "It is a folding chair that I've brought to the table," she says. "And I may well have to walk away with it when my time ends."
Vice President of the Republic of Costa Rica, Epsy Alejandra Campbell Barr- A trailblazer determined to rewrite her country's history
"I plan to continue to strive to improve the living conditions of those that have less, as well as fight for the equality of people of African Descent throughout the world"

– Epsy Campbell Barr
Without a doubt, the busiest woman in Costa Rica today and quite possibly the hardest working is the ineffaceable, Epsy Alejandra Campbell Barr, the country's first Black Vice-President and Secretary of State which is a first in all of the Americas. In 2018, Epsy Campbell Barr made history when she became the first Black woman to serve as vice president in the entire Latin America region.
Born in San Jose, the capital city of Costa Rica in 1963 to Shirley Barr Aird and Luis Campbell Patterson, Campbell Barr is the namesake of her paternal grandmother, Epsy, who migrated to the Caribbean province of Puerto Limon from Jamaica. The fourth of seven children, Campbell Barr was virtually born a social activist which was ignited by her social observations of her siblings. Aware of the peculiarity of gender dynamics from early on and realizing that a "stereotypical" gendered domestic life was not her "cup of tea," Campbell Barr was encouraged to participate in sports, participate actively in debating clubs and study and play instruments by her parents.
She attended Las Gravilias Primary School and Ricardo Jiménez Oreamuno School, where she graduated in 1975, and then to Liceo Franco Costarricense and Colegio Superior de Señoritas for her higher education. From 1976 until 1983, she was a member of the Youth Symphony Orchestra, where she learnt to play the flute, violin and saxophone.
Consciously following in the tradition of her Caribbean grandparents who held firm to their culture and spirituality, Campbell Barr used her early years in activism to address the social marginalization, segregation and racism that existed in Costa Rica against people of African-descent.
Among the sizable number Afro-Latinas in Costa Rica, Epsy Campbell Barr is seen as their version Michelle Obama; a highly educated black woman who is articulate, gorgeous and impeccable in the face of racism and sexism that has taken global proportions as she enters the stratified halls of power.
Campbell has been very active in Afro-Caribbean affairs ever since entering politics and has always embraced and flaunted her roots in the face of hostility from strong establishments in her country that find the idea of a black woman in the halls of power unacceptable. In 1996, she founded the Women's Forum for Central American Integration, which she coordinated until 2001. Concurrently, she equally coordinated the Network of Afro-Caribbean and Afro-Latin American Women and has published books and articles on democracy and inclusion, political and economic participation of women, people of African descent, sexism, and racism, among other topics.
She has made it abundantly clear on numerous occasions that she will not compromise in her fight for self-representation and equity for Black people in Costa Rica and the entire region. Costa Rica's president, 38 year-old Carlos Alvarado, was ingenious when he asked Campbell Barr to serve as his Secretary of State, as her ability to hold her own in global economic, social and political conversations (oftentimes grounded in patriarchy) confirms her place as a pioneer of her time.
Campbell Barr has never shied away from public discourse on difficult issues, including Cocori, a mandatory story book for elementary children in Costa Rica which portrayed a "Sambo-like" Black boy from Limon who speaks with monkeys and falls in love with a young blonde, blue-eyed girl. Facing death threats and a patriarchy that wanted an end to her extraordinary political pedigree, Campbell Barr eventually won the fight to remove the offensive book from the national curriculum.
An economist by training, Barr began her undergraduate studies at the University of Costa Rica and then moved to the Limón Province regional college, where she studied and worked at the same time. She spent ten years in the Caribbean before returning to San José, where she earned her bachelor's degree in economics from the Latin University of Costa Rica in 1998. Ten years later, she earned a master's degree in development cooperation from the Foundation for Cultural and Social Sciences of Spain.
Campbell Barr worked several jobs before venturing into politics—elementary school teacher, travel agent, and hotel manager. Her background, upbringing and beliefs have always guided her and she's always been a strong believer in making your own luck. Which was one of the reasons she decided to go into politics so as to help bring succor and change to the black community and Costa Ricans at large.
"It will be a responsibility not only to represent people of African descent but to represent all women and men in the country, a country that gives us all the same opportunities," Campbell Barr told website CRHoy shortly after her inauguration. If and when eventually, the president completes his term, I would have the opportunity of being the first woman of African descent to assume the presidency of a country in the entire American continent. It's a big responsibility and one that I am fully prepared for". Capmbell Barr's mission and vision to lead Costa Rica towards a more engaging and forward thinking future has only just begun.
Associate Justice of the United States Supreme Court, Judge Ketanji Brown Jackson- A story of drive, destiny and dreams
"I am passionate about making sure that people who are powerless in our society and are being mistreated are heard by the system and are able to get their grievances heard and are treated fairly."

—Ketanji Brown Jackson
When US President Joe Biden introduced her as his nominee for the United States Supreme Court on February 25, Judge Ketanji Brown Jackson said, "I can only hope that my life and career, my love of this country and the Constitution, will inspire future generations of Americans."
Ketanji Brown Jackson, in becoming the first black female Judge of the US Supreme Court automatically became a symbol of hope and inspiration for young black girls all over America.
On the 14th of September, 1970 in Washington, D.C., Ketanji Brown Jackson (born Ketanji Onyika Brown) came into this world, and from a very early age everyone around her could see that she was special. Her parents, Johnny and Ellery Brown, who in wanting to honor their ancestry asked a relative serving in the Peace Corps in West Africa for a list of African names for their daughter. The name they selected, Ketanji Onyika, means "lovely one."
Jackson did well in school while growing up in Miami. At Palmetto Junior High, she was selected as a school "mayor" and also became president of her class at Miami Palmetto Senior High School, was also voted "most likely to succeed" and stood out on the school's vaunted speech and debate team.
Ketanji Brown Jackson proclaimed the progress her confirmation to the Supreme Court represents and offered her gratitude to the many people who she said helped her along the way at an event on the White House South Lawn a day after her confirmation. She was quick to thank her husband specially during the hearings, noting that "none of this would have been possible" without his support. A lot of powerful and career-motivated women like Jackson are more often than not forced to do double duty at home and work for lack of a truly present and committed partner. It is refreshing to see that Jackson can at least rely on her family to hold her up whenever the chips are down.
"It has taken 232 years and 115 prior appointments for a Black woman to be selected to serve on the Supreme Court of the United States, but we've made it! We've made it — all of us," Jackson said.
"I have dedicated my career to public service because I love this country and our Constitution and the rights that make us free," Jackson also said. Quoting poet Maya Angelou, Jackson said, "I am the dream and the hope of the slave.
"In my family, it took just one generation to go from segregation to the Supreme Court of the United States," she added, also offering a tearful tribute to her daughters, Talia and Leila.
That she has had to withstand criticism and face adversity all her life wasn't new to her, but the level of non stop barrage of racist and generally offensive questioning she was subjected to during her confirmation hearings at the US Senate in March courtesy of GOP senators like Lindsey Graham and Ted Cruz reminded everyone of the deep rooted racial bias that still exists at every level of the American society.
Seeing a Black woman begin the process of being confirmed to the Supreme Court should have been a watershed moment, and for many it was. However, the historical import of Jackson's confirmation hearings was somewhat overshadowed by the racism and gender-based idiocy that the Republican senators seemed to feel perfectly comfortable lobbing her way.
What felt like a corrective to that ugliness, though, was the clear and visible bond between Jackson and her husband, gastrointestinal surgeon Patrick Jackson, who was present for every moment of the hearings.
The Jacksons met at Harvard three decades ago, and though their backgrounds were different—Jackson was a Black woman whose guidance counselor had once discouraged her from setting her sights on a prestigious school as Harvard, while Patrick was a white man whose family members had attended the university for generations—they fell in love and got married in 1996.
In 2016, Leila, her younger daughter wrote a handwritten letter to then US President Barack Obama requesting him to consider her mom for the high court. At the time, Obama was looking for the replacement of late Justice Antonin Scalia.
The note read in part, "She is determined, honest, and never breaks a promise to anyone, even if there are other things she'd rather do. She can demonstrate commitments and is loyal and never brags." And Obama did in fact eventually interview her for the vacancy alongside four other candidates. Though she wasn't chosen then, everything she has passed through and experienced has prepared her for this moment.
During her confirmation hearings, Jackson detailed a story from 1988, during her first semester as an undergraduate student at Harvard University. As a young Black woman who came from a public high school, she said, she initially felt out of place at the Ivy League institution.
But one night, as she was walking through Harvard Yard, a passing stranger leaned over and offered her a word of wisdom. "I was really questioning, 'Do I belong here? Can I make it in this environment?'" Jackson, 51, said. "I was walking through the Yard in the evening, and a Black woman I did not know was passing me on the sidewalk … She leaned over as we crossed and said, 'Persevere.'"
The message feels especially poignant now, given the historic nature of her appointment.
During her hearings, Jackson said she regularly accepts opportunities to speak with young Americans, hoping her one-word advice will resonate with them — just as she was inspired by it 34 years ago.
"I hope to inspire people to try to follow this path because I love this country, because I love the law, because I think it is important that we all invest in our future," she said. "The young people are the future. And so, I want them to know that they can do and be anything."
President of the United Republic of Tanzania, Samia Suluhu Hassan- Serendipity meets preparedness
"Unilateralism will not get us anywhere when it comes to challenges that transcend our national boundaries. A wise person said, and I quote, 'Alone, one will go faster, but together, we will go far".

– Samia Suluhu Hassan
The political path of Tanzania's President, Samia Suluhu Hassan has been marked by a series of surprises, none greater than her elevation to the top job as a result of the sudden death of her predecessor John Magufuli who passed away in March 2021 from heart complications.
After her swearing in, she made history as she became the first female leader of the East African country. Before her ascendancy to the top office in Tanzania, Suluhu served as the vice president for six years and became the first female Tanzanian vice president when she took the office in 2015.
The mother of four also served as a member of the Zanzibar House of Representatives between 2000-2005. It was also during this time that she was elected as the minister of labor by former President Amani Karume. Suluhu also served as the Zanzibar minister of tourism between 2005 and 2010 and was the parliamentary member of the Makunduchi area of Tanzania in 2010-2015.
Within her first 100 days in office President Samia Suluhu Hassan steadily steered Tanzania out of the economic and health crisis triggered by the COVID-19 pandemic after several months of inaction under her predecessor. She also pledged to promote freedom of expression and do away with archaic laws and customs that have bogged Tanzania and its citizens down for decades. A lot of analysts feel some of her reforms will cost her politically because of the conservative nature of the majority of the Tanzanian political class but she remains unperturbed.
The late President Magufuli made several comments belittling women while supporting policies that curbed their rights. For example, he banned pregnant teenagers from going back to school and failed to approve scholarship grants for girls below the ages of 20. President Hassan changed all that within a month of assuming office and many women are currently applauding Samia for her leadership style and promotion of women rights.
In an interview recently with the New York Times, President Hassan said her first challenge was to overcome the notion that a woman could not lead Tanzania.
"Most of the people couldn't believe that we can have a woman president and she can deliver," Ms. Hassan said. "The challenge was to create a trust in the people that yes, I can do it."
She said that other African female leaders — including Liberia's first female president, Ellen Johnson Sirleaf, and Sahle-Work Zewde, the president (though not head of government) of Ethiopia — quickly came to her support, urging her in a virtual meeting to remain confident, seek counsel and listen to her inner voice.
"They all gave me courage that you can do it," said Ms. Hassan, who is currently observing fasting for the Muslim holy month of Ramadan.
Under her leadership, Tanzania is rapidly opening up to its neighbors. The country ratified the African Continental Free Trade Area (AfCFTA) late last year, giving Tanzania access to a market of 1.2 billion potential customers and just last month, her administration agreed to join the rest of the East African Community in signing a trade deal with the European Union, which Magufuli had previously blocked. The country is already starting to reap the benefits of these policy changes.
Analysts view these engagements as Samia's way of making good on her promise to chart a different foreign policy approach for Tanzania – unlike in the past, when such moves would have been jeered as 'dancing to imperialist tunes'.
Recently she caused a stir when she ordered the country's central bank to prepare for the use of cryptocurrencies as legal tender and has actively sought to improve Tanzania's long standing poor human rights record.
Fatma Karume, a prominent Tanzanian civil lawyer who was unjustly disbarred and had her office bombed for challenging Mr. Magufuli's government, said Ms. Hassan has the chance to restore Tanzanians' faith in democracy and transform the country.
"She could leave behind a legacy that few other presidents have managed," Ms. Karume said in an interview to the New York Times at her home in the port city of Dar es Salaam. "And imagine doing that as a result of a historical accident. It will be amazing."
Samia Suluhu Hassan, the President of the United Republic of Tanzania was born in Zanzibar on 27 January, 1960. In 1986, she graduated from the Institute of Development Management (present-day Mzumbe University) with an advanced diploma in public administration. Between 1992 and 1994, she attended the University of Manchester and graduated with a postgraduate diploma in economics. In 2015, she obtained her MSc in Community Economic Development via a joint-programme between the Open University of Tanzania and the Southern New Hampshire University.
Samia Suluhu Hassan is married to Hafidh Ameir, who is a retired agricultural officer and they have four children. Her daughter Mwanu Hafidh Ameir is a special seat member of the Zanzibar House of Representatives.
President of the Federal Democratic Republic of Ethiopia, Sahle-Work Zewde- Nothing is beyond the realm of possibility
"If the current change in Ethiopia is headed equally by both men and women, it can sustain its momentum and realise a prosperous Ethiopia free of religious, ethnic and gender discrimination."

–Sahle-Work Zewde
Ethiopia has always been a unique country. From having its own calendar which is around seven years behind the Gregorian calendar, to having one of the finest coffee beans in the world and for also having the distinction of being the only African country never to have been brought under colonial control – a fact its citizens will never tire of informing you. And fair enough too. The Italians did give colonization a crack in 1935 and succeeded in militarily occupying the country for six years, but Ethiopian forces were constantly waging military opposition the entire time and the whole country was never brought under control. As some of the locals like to put it, "we waited until they had built us railways, bridges, dams and nice buildings… and then kicked them out."
Welcome to Ethiopia, where on the 25th October 2018, Sahle-Work Zewde made history by becoming Ethiopia's first woman president and the only serving female head of state in Africa at the time. Though traditionally a ceremonial role, Zewde's appointment is a tremendously symbolic move for the conservative country, opening the door for gender parity and showing that the female gender can indeed rise to enviable positions in a country where Ethiopian girls struggle to access free, safe and quality education. Only 25% of girls attend secondary school in Ethiopia, an even larger issue in rural areas where there are not many schools. Even when in school, girls face untold abuse and sexual violence within the school environment.
This is all what Sahle-Work Zewde equally had to pass through and overcome from external forces. She says she grew up as the first child in a family of four girls and credits her father for giving her the belief by constantly telling her and her sisters that there is nothing that a woman or a girl cannot do and this has been my motto all my life and in whatever I did, by the way, I was the first woman to do this, the first woman to do that, so I was daring. I was courageous and I had my self-esteem as well.
Born in the Ethiopian capital, Addis Ababa, on 21 February 1950, Sahle-Work studied in France at the University of Montpellier and is fluent in English, French and Amharic – Ethiopia's main language.
Many had presumed Sahle-Work was close to retirement after a busy career as a diplomat. But it was not broadly known that immediately before becoming president, Sahle-Work had been the UN representative for the African Union. She had begun her diplomatic career under the communist military regime in the late 1980s and had performed most of her duties in French-speaking countries with her first appointment coming as a diplomat in Senegal in 1989.
Between 1993 and 2002, she worked in Djibouti as Ethiopia's ambassador and representative for the Intergovernmental Authority on Development. "This was when she learned a lot about trade and Somali culture. Her position there was considered an important role for Ethiopia as after the loss of Eritrea and its only sea access in 1993, the country turned to Djibouti, where 95% of Ethiopian trade now passes through."
In an address shortly after taking her oath of office, President Sahle-Work pledged to work towards a "society that rejects the oppression of women" and to strive for peace and unity. And to those who feel that she talks too much about women, the head of state of Africa's second most populous nation says she's only just getting started.
Her approach to issues has always been concise, make yourself heard loud and clear even if no one seems to be listening. This was ably demonstrated when she publicly condemned Prime Minister Abiy Ahmed's warmongering policy ever since hostilities broke out in the Tigray region of Ethiopia on the 4th November 2020. Despite the fact that she is a powerless president, as the constitution has reduced her role to a ceremonial one, she has never once stopped voicing her opinions and concerns and has stated clearly that taking up arms against one's own countrymen is not the most effective way to resolve conflicts. One can only imagine how dismayed and helpless she feels.
She believes that Abiy Ahmed, who will undoubtedly remain the most controversial Nobel Prize recipient in history, is dragging his country into some sort of infernal spiral, where the two sides now only speak in terms of a final victory. She has repeatedly told Ahmed this over and over again, but he clearly never listens to her, as he claims he only listens to God.
Her current position notwithstanding, she commands huge respect both within Ethiopia and the International community and is determined to keep on being a voice of reason and a champion for girl rights in Ethiopia and the world at large.
This independent, sensitive and cultured woman was in 2021 listed by Forbes in the list of The World's 100 Most Powerful Women. Forbes listed Sahle-Work as the 96th most powerful woman in the world, and was the highest-ranking African woman on the list.
For now though, Ethiopia and Africa know that in Sahle-Work Zewde, they have someone who will continue to be a champion for the voiceless.
Prime Minister of the Republic of Namibia, Saara Kuugongelwa-Amadhila: Bravery and Brains
"The Namibia we are looking to build will not tolerate, laziness, ineptitude, lawlessness and exploitation from anyone, irrespective of your gender, station or status"

– Saara Kuugongelwa-Amadhila
On May 17 2016, the Wilson Center hosted a Director's Forum event, tagged "A Conversation with The Right Honorable Saara Kuugongelwa-Amadhila, Prime Minister of the Republic of Namibia," in conjunction with the Wilson Center's Women in Public Service Project, the Wilson Center Africa Program, and the Constituency for Africa gathered to discuss about Namibia's future, her challenges and the progress it has recorded so far in terms of the economy, gender equality and education. The event was moderated by Gwen Young, Director of the Women in Public Service Project at the Wilson Center, alongside Rt. Hon. Saara Kuugongelwa-Amadhila, Prime Minister of Namibia, on the successes achieved and challenges faced in recent years.
According to reports from the Wilson center's website, she acknowledged the multifaceted value women bring to societal wellbeing in terms of lowering poverty, increasing business performance, and protecting the environment from unsustainable activities, Rt. Hon. Saara Kuugongelwa-Amadhila framed much of her opening remarks around Namibia's commitment to promoting gender equity and recognizing women's rights as human rights. She highlighted that Namibia has made significant efforts in enacting legislation to promote gender parity within parliament, within employment, and within the household.
Just as it is with a lot of African countries who stereotype the role of women as nothing more than sit at home housewives and have no respect for the rights of women, Kuugongelwa went into exile with SWAPO (South West Africa People's Organization), Namibia's leading ruling party that has been in power since Namibia gained independence in 1990 due to the unrest that ensued the entire region of her homeland during the Namibian-Angolan Border War that lasted from 1966 – 1989.
She left for Sierra Leone in 1982 at the age of 15 where she attended Koidu Girls Secondary School from 1982 to 1984 and Saint Joseph's Secondary School from 1984 to 1987. From 1991 to 1994, Kuugongelwa attended Lincoln University in Pennsylvania, United States, where she graduated with a degree in economics.
Upon arriving in Namibia after her sojourn abroad, she started working as a Desk Officer in the Office of the President for a few months in 1995, before she was assigned the role of Director General at the National Planning Commission in 1995 at the age of 27. She has also served as the country's Minister of Finance from 2003 till 2014.
Kuugongelwa-Amadhila like other African women leaders in positions of power is a strong advocate for gender equality and has state in various fora that "Gender equity has to be promoted beyond the public sector to cover all segments of society, beyond representation in leadership positions, to permeate all aspects of human endeavor, if we are to realize its benefits,".
Born on the 12th of October 1967, in the village of Okahao, Omusati Region, northern Namibia. She has been a person of strong convictions from an early age and is someone who is persuaded and motivated by ideals, visions and dreams. She has been described as a doer; others talk and wish, she takes action. Deeply artistic and creative, she also respects authority but only if it is meted out fairly. She is magnetic, very attractive, and others have easily become romantically obsessed with her on numerous occasions. She perceives cruelty in others and understands its source. Her aura emanates 'private', shy and 'hidden' lending to her an air of mystery, effectively hiding a steely determination and demanding nature.
She is seen as a close and trusted ally of Namibian President Hage Geingob who has admitted several times to the media that he regularly consults Kuugongelwa- Amadhila on crucial decisions. Such is her standing amongst the Namibian populace that she recently topped the President in a popularity poll conducted by civil society groups to determine who the most popular political figure in Namibia was.
Despite the progress Namibia has recorded in recent years, Rt. Hon. Saara Kuugongelwa-Amadhila , during the Wilson center's director's forum event acknowledged the following three key challenges (in order of priority) she feels that Namibia will face in the next three years:
1. climate change, as a natural disaster-prone country;
2. high inequality along racial and gender lines, despite recent economic growth;
3. high levels of youth unemployment, unequal income distribution, and the ownership of assets by multinational corporations in the agriculture sector.
Additional challenges she highlighted include gender-based violence, following through with the reparation process initiated with the German government in regards to the Herero and Namaqua genocide, and the need for increased female representation in the private sector, at the judicial level, and within the National Council. However, she remains highly optimistic that given Namibia's current Harambee Prosperity Plan (a plan that was developed by the Namibian government to achieve prosperity for all, in which she had huge inputs), which identifies youths and especially young women as key target beneficiaries and participants in development, and the prospects that Namibia may soon begin exporting beef, fish, and grapes to the United States and Europe.
Saara Kuugongelwa-Amadhila was sworn in as the 4th Prime Minister of Namibia on 21 March 2015 and is the first woman to hold the position. Despite the challenges, the future of Namibia certainly appears to be in capable hands.
Deputy Secretary-General of the United Nations, Amina J. Mohammed- The Nigerian-born UN deputy chief braving the odds
'Politically, I am fully committed. If I cease to be useful in trying to achieve the secretary-general's vision, I go home'

– Amina Mohammed
Amina Jane Mohammed, 56, became deputy secretary-general of the United Nations in February 2017. For a woman whose childhood ambition was to become a nurse just like a mother, it's safe to say that she has clearly rewritten her course in life and is now in a position only few can dream off.
In a Twitter aside during his election campaign to become President of the United States, Donald Trump dismissed the UN as "just a club for people to get together, talk and have a good time". For Amina Mohammed, the organization's deputy secretary general, it is anything but.
Attempting to meet some of the world's most unmanageable crises and developmental challenges head on is what drives the focused Mohammed, for whom battling against the odds has become a lifelong theme. The former Nigerian environment minister once told an audience at an event in Abuja, that she had to raise money when she wanted to study hotel catering management in Italy.
"One day I said to my father: "I'm leaving,""He said, 'OK, but I have no money to give you'. So I challenged everyone and said I am walking from Kaduna to Zaria – which is a 76 km journey by foot – to raise the cash. They all said 'You can't do it!' But I raised £4,000, and that was it, I was off."
Prior to her appointment, Ms. Mohammed served as the Minister of Environment of the Federal Republic of Nigeria from 2015-2017 where she steered the country's efforts on climate action and efforts to protect the natural environment.
She was quoted as saying during an interview with The Guardian some days after her appointment, "For me, it has been a long journey, step by step, using the education I have had to make a difference." The journey has indeed been long, all the way from a primary school by Lake Chad to a place at the side of UN chief António Guterres, the torchbearer of a sprawling organization that, for all its very publicly displayed weaknesses, is of such vital importance to the global south.
Going through Mohammed's CV is in itself a marathon. She is the eldest of five daughters and now a mother of six children. Her father, a Nigerian herdsman and a vet, met her mother, a nurse, while studying in Britain. After Mohammed finished her studies in Italy, her father demanded she return to Nigeria and to a job he promised – at the American consulate in Kaduna, Northern Nigeria. Upon her arrival though, it quickly became apparent there was no job.
According to her she walked around and around and, eventually, got a job at an architectural design office in northern Nigeria where she spent eleven years. It was tough being a single woman and going into offices," she says. "The men would say, 'Why is she here?' They also often thought I couldn't speak the native languages, so I would hear an awful lot of stuff they thought I couldn't understand, I can tell you."
Just like others who share a similar kind of profile with hers, she's an active champion for gender equality and has for years been an advocate for increasing access to education and other social services for female children.
She maintains that Indifference is a key issue that avails leadership in Africa and many parts of the world because it breeds the lack of leadership to grab the issues that rummage through our societies.
No one should mistake her calm, cool and soft spoken demeanor to assume she lacks bite. She finds cynicism so irritating that she once fired four staff members of hers on the spot at the firm she founded after they kept constantly coming up with negative attitudes. In her words "You come to a table where we are all supposed to be geared towards finding solutions and people say why it can't be done. I've got no patience for that".
She has also received high praise from her boss António Guterres, the UN Secretary-General who praised her effective leadership so far in advancing the Sustainable Development Goals (SDGs) and protecting the Paris Agreement for climate action. In a statement credited to the Secretary-General's office, it affirms that in delegating the role of coordinating the UN's development work to his deputy, António Guterres set in motion, with her at the helm, "the most ambitious reform in the history of the UN development system."
Mohammed on her part is determined there will be no comparable lack of governance at the UN. During the Trump administration, she was asked, "how do you go about persuading Trump, like Ronald Reagan before him, that the UN is good value for money? Because the US government at the time was proposing cuts in its funding to the organization, Mohammed characteristically unfazed replied, "We don't always communicate very well the effect that we have on the ground and the lives that we change. That needs to be done better and, once we have the changes, we will see the United States doing probably even more." Of course, the Biden administration has already rectified the maladies of the Trump era in its relationship with the UN and Mohammed is still not relenting in ensuring that all advanced nations of the world come together to forge a common front in ensuring the UN remains capable of delivering on its development programs, peacekeeping efforts and many other commitments.
She also hasn't forgotten that her home country Nigeria is equally in need of some much needed purposeful leadership as she affirms that "I've always said that Africa was my oyster. In my job at the UN, most of the crises and the needs, we see them in Africa. The ambition I have is to fix my own country. Right now, I'm a person of the world, which is amazing and very humbling. But my job will be over in the blink of an eye and then I will go home. You are no better than your roots.
Deputy Prime Minister of the Democratic Republic of Congo, Ève Bazaiba- The environmental campaigner battling for Congo DRC's future
"We don't want any more contracts with partners who come to savagely cut our forests, we will retire these types of contracts and build relationships only with those who share Congo DRC's values"

–Ève Bazaiba
To many outside the Democratic Republic of Congo and Africa, the name Ève Bazaiba may not ring a bell, but for millions of Congolese people and the entire Central African region, Ève Bazaiba represents a breath of fresh air and is seen as a reformer and emblem of hope for the richly endowed country.
Ève Bazaiba is the current Deputy Prime-Minister of the DRC and also serves as its Minister for Environment. For a country that has been ravaged by war, conflicts and political instability for so many decades, steering the affairs of the DRC is no mean task. For a country that's one of the most endowed in Africa in terms of mineral resources, the level of development is in stark contrast to what the country earns by way of its diamond and copper exports. Bazaiba is determined to change all that.
Ève Bazaiba was born on 12 August 1965 in Stanleyville (today Kisangani), in the Democratic Republic of the Congo. She studied Latin and Philosophy at Bosangani High School (Lycée Bosangani), in Kinshasa before being admitted to Cardinal Malula University, also in Kinshasa, where she graduated with a Bachelor of International Relations degree and in 2010 earned a law degree from the Protestant University in Congo.
In 1988, Bazaiba became an activist for the Union for Democracy and Social Progress (UDPS) political party, led by Étienne Tshisekedi who was the opposition leader during the reign of the late Mobutu Sese Seko and is the father of the current President Félix Tshisekedi. She has always been known to speak out in the face of grave danger as she was arrested several times under the regime of Mobutu Sese Seko, was imprisoned for four days under the regime of Laurent-Desire Kabila and sued by the government of Joseph Kabila for denouncing corruption in the mining industry.
Growing up in a country that sees a large percentage of its society believing violence against women is normal, Eve Bazaiba has had to be strong and work twice as hard to get to where she is today. According to a DHS survey in 2013–2014, it was revealed that 74.8% of Congolese women agreed that a husband is justified in beating his wife in certain circumstances. It got so bad that Bazaiba thought of fleeing to France or the United Kingdom so as to ensure her children (She has two daughters and a son) would not have to grow up in an environment so brutal and go through all she had.
In an interview with BBC Africa sometime last year, she admitted that fleeing the country did cross her mind at some point when she was younger, but the thought of not standing up to be counted and fighting for the Congo she would love to see has kept her there.
In December last year, she revealed that unidentified officials forged her signature to grant conservation licenses for the country's vast forests that play a pivotal role in regulating the Earth's climate. She swung into action and in less than a month, the culprits were identified and are currently awaiting trial at a Kinshasa High Court.
Home to the majority of the world's second-largest rainforest, which also straddles its neighboring countries, Congo is under immense pressure to improve forest management practices and curb the rate of deforestation that has doubled in the last decade, according to U.N. figures.
At a United Nations climate talks in Britain in November 2021, Congo was among the global leaders that pledged to halt and reverse deforestation and Bazaiba has taken it upon herself to push through reforms that protect majority of Congo's forest reserves, ban timber exports and implement a number of other policies aimed at dealing with the threats currently faced by the country's lush rainforest.
Africa has over the years made huge strides in women's political representation. Some countries on the continent now have higher percentages of women in parliament than many European countries. But Congo lags far behind in this regard. Women make up only 9% of the National Assembly, putting the country far below the 24% average for sub-Saharan Africa. Some Congolese women are fighting to change that, but the fight is slow
and they face significant barriers: a society that frowns on women in leadership positions, financial hurdles and the government's failure to effectively enforce gender parity laws.
One woman at the front of that fight is Bazaiba and she is determined to help as many women as she can to positions that can help change the course of her country's future for young girls.
In an interview with the LA Times in 2018, she was quoted as saying "Even if we just have one woman in politics, things change," she said. "But many women in politics will transform politics in favor of the general interest, because one woman on her own can lose against the system, but when you have many women, there's strength in numbers." When she was still a Member of Parliament way back in 2007, she introduced a bill that sought to protect the rights of people with disabilities, which could improve the lives of millions of people across the country. Congo is home to millions of people with disabilities. A good number of them face human rights abuses and discrimination, often limiting their access to education and employment. Some, mostly children, face accusations of witchcraft, as disability can be considered a curse by certain beliefs.
Though it was never adopted at the time, she returned it for consideration again in 2019 and after a lengthy process that involved threats to life, intimidation and a lackadaisical attitude to the bill by the male dominated parliament, it eventually passed and currently Congo's Constitution states that people with disabilities are "entitled to specific protective measures" and has made it a criminal offense for anyone who denies people with disabilities their basic rights.
Though the gains of her struggle have been few and far between, Eve Bazaiba is determined to keep forging on. "The fight for the survival of Congo DRC cannot be left to the men alone; I and the few women in government have a responsibility to keep on leading the charge for a brighter tomorrow," she says. Without a doubt, she's already viewed as Congo's great hope.
Former Permanent Representative of the African Union Mission to the USA, Dr. Arikana Chihombori-Quao: A profile in intellect, doggedness and courage
"At times, luck finds you, at times, you work hard enough and you get noticed and sometimes, while achieving a lot, you are given a bigger responsibility that neither luck nor favour is required, rather, your voice is the tool".

– Arikana Chihombori-Quao
Over the years, Africa has produced lots of leaders across different generations whose works and lifestyle has been greatly impactful on the young generation. From Nelson Mandela to Thomas Sankara to Kwame Nkrumah to Jerry Rawlings and Paul Kagame, Africa has never lacked for principled and strong willed leaders.
H. E. Dr. Arikana Chihombori-Quao, a former permanent representative of the AU to the US is among the new crop of female leaders doing their bit to add value and create a space for Africans living abroad. During her tenure as Permanent Representative to the African Union Mission in Washington DC, Dr. Chihombori-Quao worked tirelessly towards fulfilling her mission which was to develop and maintain positive relationships between the African Union and the United States Executive and Legislative branches of Government. She went even further to devise ways to connect with the African diaspora at every level across the country.
In an interview with Al-Jazeera news six months after assuming office, she spoke passionately about her mandate which was to promote Africa in the Americas and to mobilize the African diaspora – meaning all people of African descent living outside of Africa to help in returning to build a stronger and prosperous Africa.
In trying to fulfill this mandate of hers, she brought a renewed energy to the AU Mission as well as lots of innovative ideas, policies and programs that were implemented since her appointment in 2016 until her departure in 2019.
Arikana Chihombori-Quao was born on 6 August 1957 in a village called Chivhu in Zimbabwe. She immigrated to the US in 1977 where she graduated with a Bachelor's Degree in General Chemistry from Fisk University and a Master's Degree in Organic Chemistry from the same university. She also bagged a Doctor of Medicine Degree and did a residency in Family Medicine at Meharry Medical College in Nashville, Tennessee.
She has been very outspoken on African issues bordering on neo-colonialism, the brain drain from the African Continent, and African unification. Anyone who has heard her speak can attest to the fact that she doesn't hold back and isn't shy to call out anyone or group she feels is taking the African continent for a ride.
In one of her many powerful speeches calling for African unification, she spoke out strongly against the colonial pillaging of Africa, and picked out France especially, for its atrocious neo-colonial exploitation of its colonies nearly fifty years after these countries became independent.
In one of such speeches which were carried by The Guardian Newspapers in Nigeria, she had told the world: "We are the original people and we have every reason to stand up on the tallest mountains to proclaim who we are…We are beautiful, intelligent, sophisticated, highly adaptable and totally indestructible people – the Africans." In justification of this indestructibility, she had remarked: "Any other race that would have gone through what we've been subjected to would have been extinct and that's the truth." Consequently, "…for Africa to take its rightful place on the world stage," she argued that, "the gutter of the mind that we have lived in for centuries, must be cleared out."
Speaking at another forum about how Europe underdeveloped Africa she observed: "Everybody is talking about the monkeys and the squirrels in the room, but no one wants to touch the 10,000-pound gorilla in the room, and that is our thinking, of the African people. How much do we understand about Africa? Why is it that the richest continent on Earth is constantly being painted as the poorest?"
Going further, she took a swipe at the most virulent of colonial interlopers, she stated: "Today, France takes out of Francophone Africa over US$500 billion annually. We, the Africans, the so called poor countries, are giving France US$500 billion year-in year-out." She argued further that Africa must tell "France that the $500 billion you are taking out of Africa every year, no more. France needs to be the Third World developing country, not Africa. No more shall we continue to be exploited. France can no longer take $500 billion out of Africa."
It came as no surprise to political watchers when shortly after those comments; Dr. Quao was unilaterally relieved of her position as the AU ambassador to the US by the AU Commission chairman, former Chad President Moussa Faki Mahama who has been president of the commission since 2017. It was equally not a surprise when large sections of the African community around the globe shared their rage at what they saw of Dr. Quao's unfair removal. The global outrage prompted an online petition that gathered well over 15 000 signatures within 24 hours.
Her departure from the African Union emboldened her to create the African Union Diaspora Development Institute to unite the African descendants in the diaspora, in order to facilitate the economic development of Africa.
Arikana Chihombori Quao wears numerous hats, in addition to her career as a diplomat; she is a medical doctor who has been practicing actively for 25 years at a chain of family medical clinics she started with her husband Dr. Nii Saban Quao, a Ghanaian and also a medical practitioner who she got married to in the US after they met and fell in love during their undergraduate years.
She's also a staunch entrepreneur who acquired the Durban Manor Hotel in South Africa. The hotel was previously known to be a white-only-male hotel but she converted it into a heritage tourism center.
Later on, she also bought a 30 acres piece of land used as a plantation on the hills of Gallatin, Tennessee. On this vast piece of land, she established a US-based Africa House where Africans in diaspora can hold their luxurious events and also call their home.
Noted for her philanthropy, dedication and commitment to promoting women's rights around the world, Quao has been honoured with numerous prestigious honours and awards, including two that she cherishes the most: The Achievement Award, which she received in 1996 from the incumbent President at the time, H.E. the late President Nelson Mandela of the Republic of South Africa in the presence of both President Mandela and President Mugabe of the Republic of Zimbabwe; and the African Woman of Excellence Award, which she received in July 2015 during the AU Summit in Johannesburg, South Africa, alongside 15 other prominent African Women including the former President of The Republic of Liberia, Madam Ellen Johnson-Sirleaf, the former President of The Republic of Malawi, Madam Joyce Banda, Winnie Mandela (Republic of South Africa),Ngina Kenyatta (Republic of Kenya), Asigwe Anyiam (Federal Republic of Nigeria), and Dr. Nkosazana Dlamini-Zuma (Republic of South Africa).
For Chihombori Quao, there's no letting up now in the quest to see Africa loosen its shackles and take its rightful place as a world leader. Whether that will happen in her lifetime remains to be seen, but Africa definitely has got a gem in Quao.