–African designers on display in Lagos
It was a grand celebration of creativity, style, diversity and elegance at this year's African Fashion Week Nigeria (AFWN) as designers showcased their stylish pieces on the runway.
For the first time since its inception in 2014, the event was held in collaboration with the Lagos Fashion Fair owned by Atlantic Exhibition and Toyin Lawani's Masterclass. It featured a large exhibition marketplace, appealing to lovers of fashion, footwear, hair and beauty products and other fashion accessories, which provided visitors with several shopping options with the latest in African-inspired designs.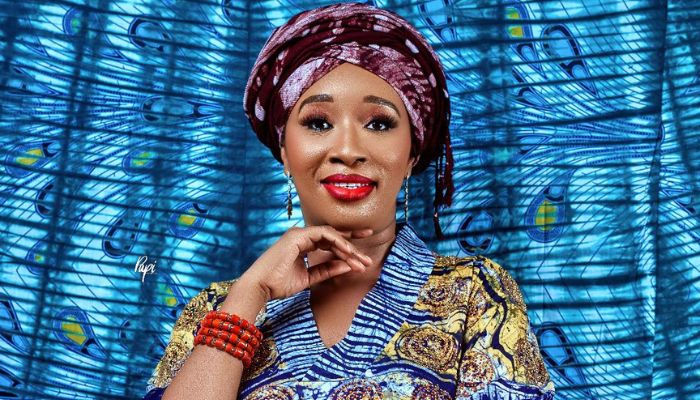 The runway show featured collections of designers from across Africa, who displayed their pride in their heritage through their various outstanding collections.
The three-day event, which took place at the Eko Hotel & Suites, Victoria Island, Lagos, not only showcased talented upcoming designers from across Africa, but was also one that explored and exhibited the black beauty and uniqueness of the continent's fashion space.
The organizer of AFWN, Princess Ronke Ademiluyi described the event as an unparalleled fashion festival in Africa as the idea behind the event encapsulates unadulterated Africanism.
According to Ademiluyi, AFWN is aimed at supporting and promoting African culture and creating pathways to wealth and economic empowerment through amplifying the place of African fabrics and fashioning them to meet current global trends.
The 2022 AFWN, which was concluded on the 16th of September, 2022, kicked off on Wednesday September 7 with Adire People's Catwalk by Atoke Atelier. Other lined up activities, including Adire Odua and the RTW runway show followed suit.
The festival, on its second day, showcased Funto By Funto, a female designer with melanin models who graced the runway with Ankara pieces and Adire. The beauty of her collection was the perfectly suited combination of the fabrics, some of which were embedded with stones and crystal ornaments. Benoski was another designer whose attires were predominantly plain and floral satin fabrics. The high point of Benoski's collection would have been said to be the green leaf dress catwalk, until the elegant model wearing a black dress with multi-coloured LED lightning's graced the runway, leaving guests in awe at the creativity on display.
Also, there was Anasam Collection from a South Sudan designer whose models showcased boubou outfits made with different indigenous fabrics. SM Class, a Cameroonian clothing brand with a collection of jackets made with African fabrics and Ihekubi Lagos, with Ohun Olori collection – a set of elegant outfits designed for queens were also displayed.
The last day of the event had it all as guests revealed how they felt that the organizers saved the best for the last when the First Lady of Kwara State and Founder of Ajike People Support Center, Dr. Olufolake Abdulrazaq, who is also the matron of the AFWN, made her remarks.
Mrs. Abdulrazaq, who commended Ademiluyi's initiative, said: "Indeed, I am proud of what Princess Ademuyili has been able to achieve over the years through the African Fashion Week initiative which has provided a veritable platform for Nigerian fashion designers to exhibit their designs and showcase their creative ingenuity in Lagos, London and New York. Interestingly I attended African Fashion Week London in 2016 and have been supporting the brand since, and she made me matron in 2018 even before becoming First Lady of Kwara State.
"The different engaging sessions that had been held in the course of this event speak to the importance of African and Nigerian textile in the global cultural and creative economy, and promote it as a non-oil commodity. Interestingly, this rapidly growing sector can boost economies and drive inclusive socio-economic development. Its significant contribution of three percent of the global gross domestic product (GDP) highlights the economic potential of cultural and creative industries as a source of growth and job creation. In Nigeria alone, the cultural and creative industries contributed approximately $18 billion to GDP according to a World Bank 2020 report."
Here are some collections from the 3 day showcase.