Unleashing the power of creativity
By: Deepali Lindblom
Everyone has a brave bone in their body, at least one.
You can do it.
– Princess, Samba the Coward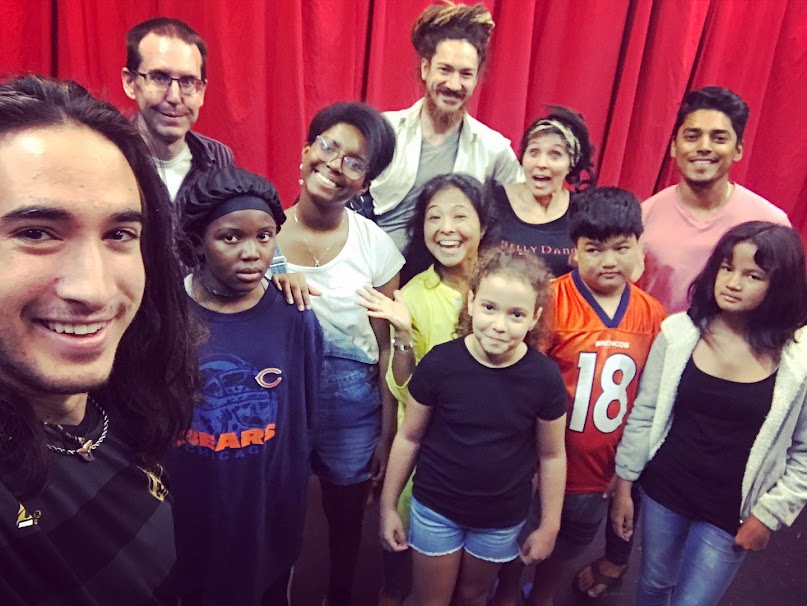 Kritti, aged 12 is part nervous, part excited for the rehearsal with live adult musicians for Samba the Coward, a new play she has been a part of since June. This is her first public play and she is playing the role of a Queen with a lot of lines. She has memorized them well but still …
The rehearsal begins. As the music ends, Kritti walks in with Jeszenne, a senior high school student who later plays the princess but is now her prime minister in this scene. The dialogue commences. Kritti falters but then something extraordinary happens. She smiles and improvises. Just as a true actor would. It takes courage to speak in front of a public, even more so to do it in a language not your own. Kritti Basnet arrived in the US in winter of 2017 along with her parents and 3 brothers. She was born in a refugee camp in Nepal and had lived there until through the US Refugee resettlement program they were one of the lucky ones chosen to come here.
And so, it was the summer of 2017, when I met Kritti at the camp at Crawford Elementary School, where I was teaching Bollywood dance. Naturally shy, she would stand at the back and smile. Thankfully, I speak Nepalese and so I could connect with her and several other recently arrived refugee children from Nepal.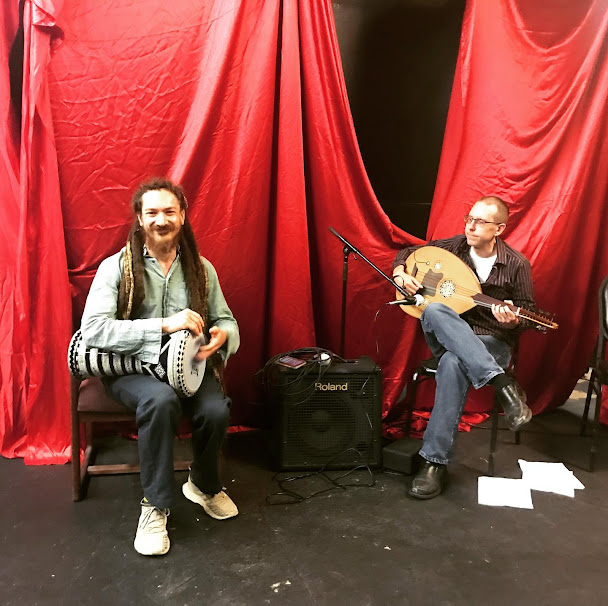 This is my work. I use the medium of dance, theatre, and storytelling, as a creative outlet for our refugee children/youth. In the last four years, I've seen how opportunities for self-expression can help children/youth to practice unleashing the courage and strength within. Whatever struggles they are facing, they can put their energy into something that is fun and creative. Like this new play, Kritti is in. Which is all about converting fear into courage. Especially those inherent. Samba the Coward is a popular African folktale but one that I also grew up listening to in India. A tale that made such a great impact on me, that all my life, I've embraced the unusual, the unfamiliar, and the unknown. Probably why I ended up in Colorado and founded Roshni, an Arts organization that strives to bring Joy, Heal, and Inspire. And to promote Empathy.
Samba the Coward is a new play produced through our youth program New American Stories, where we hope to foster a sense of creativity and ownership among the participants from diverse ethnic backgrounds. This play will premier at the second annual New American Arts Festival on Tuesday, 14 Sept, at 5 pm. All the actors are BIPOC youth with 90% having arrived in the US in the last 5 years. Korey Wiley and Theo will provide live music, while Rafi'ah will dance.
Being in Samba the Coward has been unlike anything I have ever experienced. Working with my other amazing youth actors has been fun and I made new friendships which is why theatre is so cool. It brings together people of different ages, religions, and ethnic backgrounds. It focuses on what they have in common rather than discriminating against what's different.
Jeszenee Turner, Senior at East High School
I love being a part of the play because it feels magical to become a different person with their own personality
Ana Pareira Alves, 4th grade St. Mary's Academy
Remembering so many lines was hard but with the help of the group, it was possible. I learned how to act and be more confident. I also think that telling a story of finding courage is relevant because it can really inspire others.
Kritti Basnet, 7 grade, Aurora West Preparatory Academy
About the Festival:
New American Arts festival is an initiative of Roshni, an Aurora-based arts organization to promote Diversity, Inclusivity and racial equity in the performing arts. This year's theme is Cultures on the Margins, and it will take place in Aurora from September 11-18, 2021, showcasing multiple genres of 52 live performances. For more information about the festival and artists: Roshniislight.org
About Roshni:
Roshni, meaning Light in several languages, aspires to work with those at the margins, to share stories with them, but more importantly, help them tell their stories.
For more information: Roshni- islight.org. Instagram @rosh- ni_islight. Facebook #roshniligh- tingtheway. YouTube Channel: Roshni, Step into the Light. Festival YT channel: New American Arts Fes