– Ijay Dogo celebrates a life of grace
It was all glitz and glam on September 17, 2022, in Aurora Colorado during the fortieth birthday bash of the ever-gorgeous Ijeoma Dogo, fondly called Ijay.
Advertisements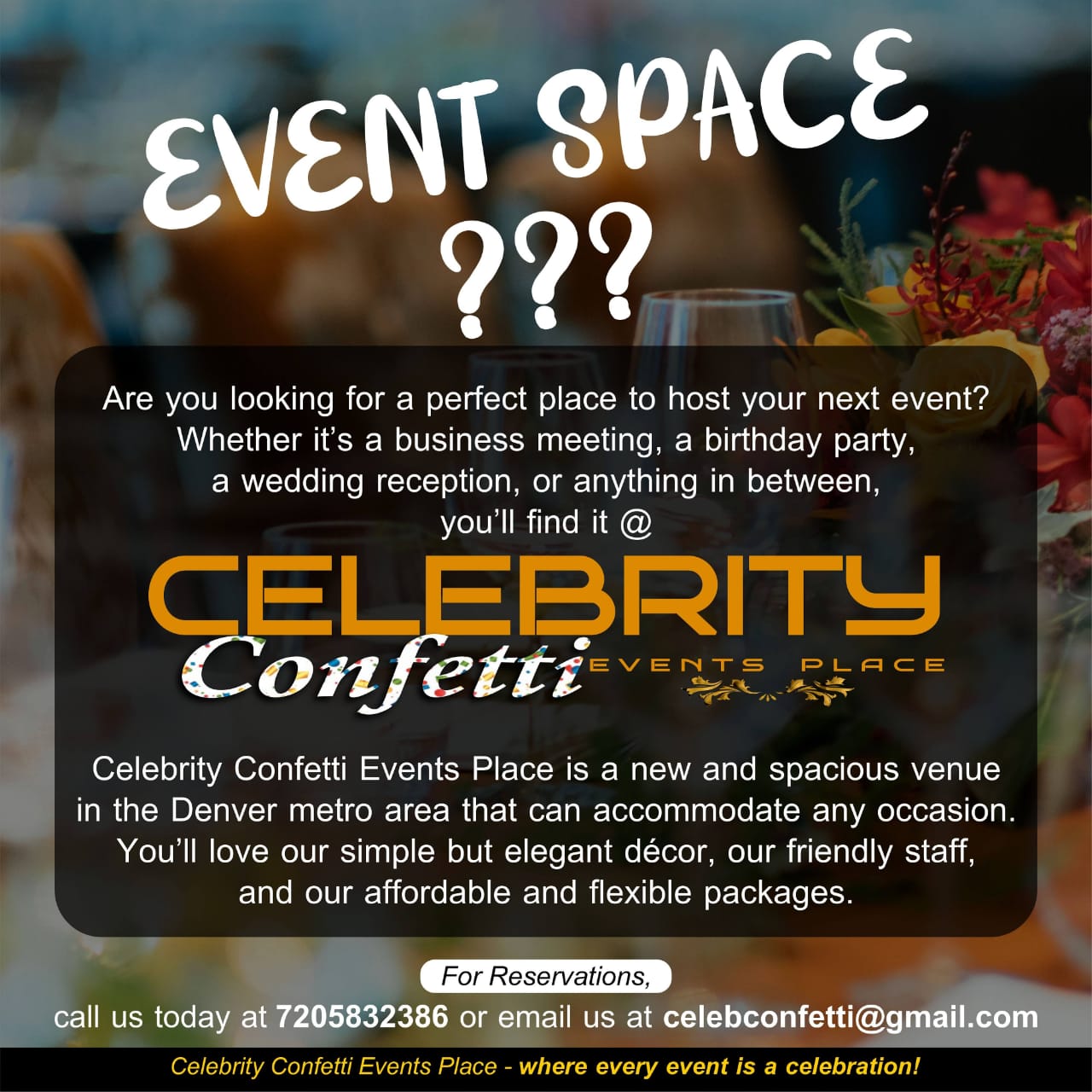 People arrived from within and outside Colorado to celebrate the blessed mother of three beautiful children and the wife of a businessman. The large reception hall was breathtaking in gold with a swanky ambiance. The celebrant made three separate entrances, disappearing and returning after each round of dancing in a new change of clothes. As she dazzled in her resplendent flow-train dresses, one could see that the birthday lady is really fabulous at forty.
Her father and mother were there all the way to complete her joy. Her husband, Vince Dogo, and their three kids beamed with joy. Other relatives and close friends came from near and far to celebrate her. Guests came from everywhere to honor the birthday girl. Ladies came decked in gold while men came in their freestyle, as had been announced. Food was in its assortment; music was tremendous and guests had so much fun.
Asked why she celebrated, Ijay said, "Forty is a good number to celebrate. The Lord has helped me through many hurdles and I wanted to appreciate God in a loud way. This is in addition to some of my friends, convincing me to celebrate myself."
Asked what she would have wished for, Ijay revealed that It would have been nice to have her siblings with her, "but that was beyond my control, other than that, I wouldn't change anything."
Afrik Digest further asked if she regretted anything in her forty years on earth, she said, "I don't think so. I always try to do my best in whatever I find myself doing. What I have achieved so far is my best. I have no regrets!"
Ijay is grateful to her amazing parents, family and friends. She thanks her cousin, Rosemary, and her kids; her auntie, Chika Onyema from Atlanta, and Ezra Onyema from Oklahoma. She further expressed her appreciation to everyone who helped in one way or another before, during, and after, to make the party successful.
Afrik Digest wishes Her Fabulousness an amazing new age.