– Draws buzz of hypocrisy
Advertisements
"With the war, it's a U-turn," said Mamadou Fall Kane, energy adviser to the president of Senegal. "The narrative has changed."
The flurry of European overtures has led to new or fast-tracked energy projects, with talk of more to come. The hope in African capitals is that Europe's appetite will mean the financing of gas facilities not just for export but for use at home. In parts of the continent, the economic stakes are enormous.
Industry experts say Africa's natural gas reserves are vast and North African nations such as Algeria, Egypt and Libya already have pipelines with links to Europe, however the continent faces infrastructure and security challenges that prevent the continent from scaling up energy exports.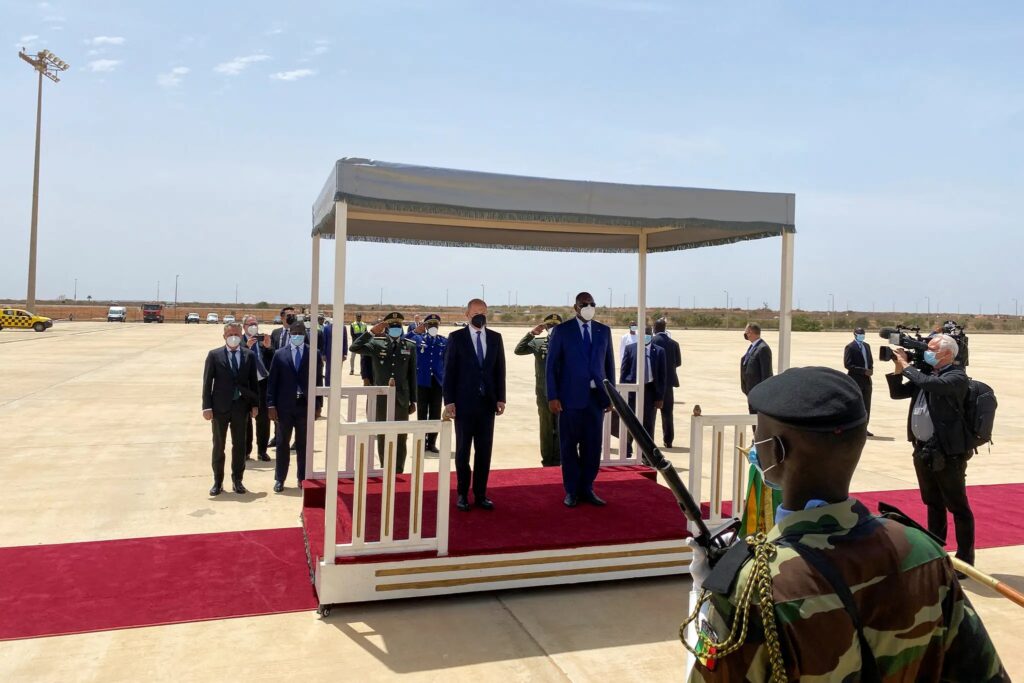 Italian government ministers have accompanied executives from Eni, one of the largest energy companies in the world, to Algeria, Angola and the Republic of Congo as well as to Mozambique, where a natural-gas terminal operated by Eni is expected to begin supplying gas to Europe in a matter of days. Eni is now discussing an additional terminal with the Mozambican government.
Mahfound Kaoubi, an economics professor and specialist on energy issues at the University of Algiers says Algeria and Egypt are major gas suppliers in Africa, but both nations currently cannot offset Russia's gas supply in Europe.
"Russia has an annual production of 270 billion cubic meters, that is huge," said Kaoubi, adding, "Algeria is 120 billion cubic meters, of which 70.50 percent is intended for consumption on the internal market."
The President of Senegal and the Chairperson of the African Union, Macky Sall says it is important for Africa to cash in on the gas projects but urges the continent to stay cognizant that an estimated 600 million Africans lack access to electricity.
"It is legitimate, fair and equitable that Africa, the continent that pollutes the least and lags furthest behind in the industrial process should exploit its available resources to provide basic energy," said Sall as he addressed the U.N. General Assembly last month.Over the past couple of months, European leaders have been converging on Africa's capital cities, eager to find alternatives to Russia's natural gas, sparking hope among their counterparts in Africa that the invasion of Ukraine may tilt the scales in the continent's unequal relationship with Europe, attracting a new wave of gas investments despite enormous pressure to pivot to renewables.
In September, Poland's president arrived in Senegal in pursuit of gas deals. In May, the German chancellor, Olaf Scholz, came seeking the same thing and in recent weeks told the German Parliament that Europe's energy crisis necessitated working "together with countries where there is the possibility of developing new gas fields," while keeping pledges to reduce greenhouse gas emissions.
Experts who have been keenly observing a new liquefied natural gas project on Africa's west coast, say the project is 80 percent complete but is already attracting the attention of Polish and German leaders who are looking to wean their nations off Russian energy.
The initial field near Senegal and Mauritania's coastlines is expected to contain about 15 trillion cubic feet (425 billion cubic meters) of gas, five times more than what gas-dependent Germany used in all of 2019.
"We must improve the competitiveness of its (Africa) economy and achieve universal access to electricity," added Sall.
In separate interviews, African leaders have lamented that it has taken a war, thousands of miles away in Ukraine, to give them a bargaining power on energy deals, and they pointed out what they see as double standards on the part of the European continent that as after all, used not just natural gas, but far dirtier fuels like coal, for hundreds of years to drive an age of empire-building and industrialization. The wealthy countries that patronize African gas have been reluctant to fund pipelines and power plants that would facilitate the use of gas in Africa because of its emissions, yet haven't delivered on promises to help finance green projects that could be an alternative source of energy.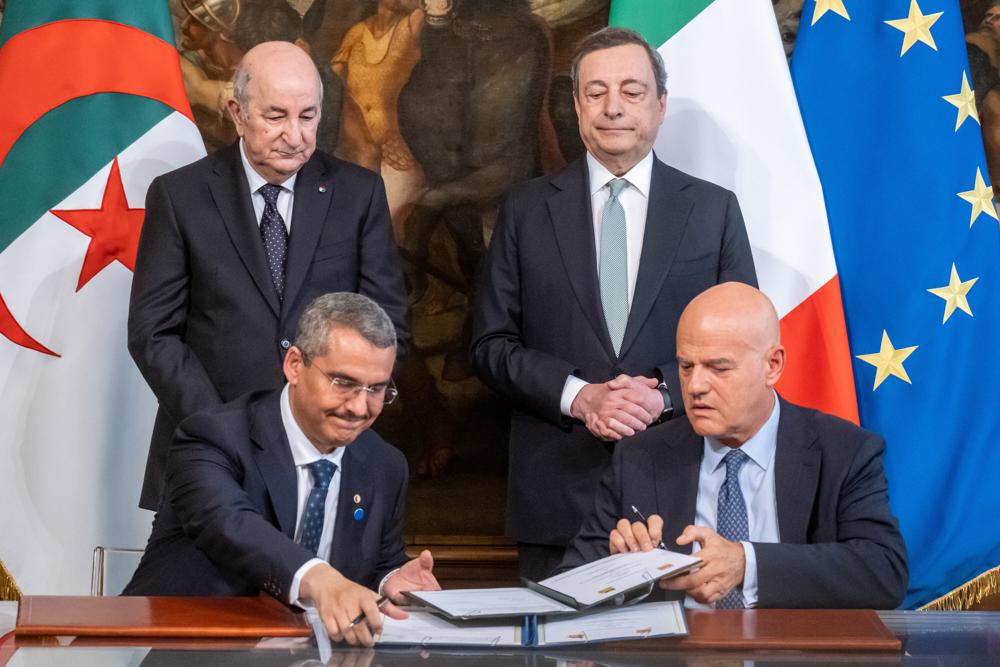 Acknowledging the double standard is just the beginning, African leaders said in interviews. More importantly, Europe needs to come around to financing African gas projects quickly, and not just with an eye toward exports to Europe.
Europe's awkward position was on display at the Group of Seven leaders' summit in September. The world's most advanced economies walked back a climate commitment to halt financing for overseas fossil fuel projects, but indicated that exceptions would likely apply to projects that would allow for more shipments of LNG to their countries. In another climb-down, European Union lawmakers recently voted to classify gas and nuclear energy projects within the bloc as "green investments", potentially opening up billions of euros in fresh funding.
That approach has irked African leaders who need fuel, to lift millions of their citizens out of poverty. "We need a long-term partnership, not inconsistency and contradiction on green energy policy from the UK and European Union," Nigerian President Muhammadu Buhari said in written comments shortly after the G7 leaders' summit in Europe. "It does not help their energy security, it does not help Nigeria's economy, and neither does it help the environment. It is a hypocrisy that must end.
Nigeria has Africa's largest natural gas reserves, though it accounts for only 14 percent of the European Union's imports of liquefied natural gas, or LNG, that comes in by ship. Ambitious plans have yet to yield results despite years of planning. The country exported less than 1 percent of its vast natural gas reserves last year.
A proposed 4,400-kilometer-long (2,734-mile-long) pipeline that would take Nigerian gas to Algeria through Niger has been stalled since 2009, mainly because of its estimated cost of $13bn.
Many fear that even if completed, the Trans-Sahara Gas Pipeline would face security risks like Nigeria's oil pipelines, which have come under frequent attacks from armed militia groups and vandals.
The same challenges would hinder increased gas exports to Europe, said Wusu Olufola, a Lagos-based oil and gas expert. "If you look at the realities on ground — issues that have to do with crude oil theft — and others begin to question our ability to supply gas to Europe," he said.
Wusu has urged pursuing LNG, calling it the "most profitable" gas strategy so far.
Even that isn't without issues: In July, the head of Nigeria LNG Limited, the country's largest natural gas firm, said its plant was producing at just 68 percent of capacity, mainly because its operations and earnings have been stifled by oil theft.
This year, Algeria is forecast to have piped exports of 31.8 billion cubic meters (1.1 trillion cubic feet), according to Tom Purdie, a Europe, Middle East and Africa gas analyst with S&P Global Commodity Insights. "The key concern here surrounds the level of production step-up that can be achieved, and the impact domestic demand could have" given how much gas Algeria uses at home, Purdie said.
Cash-strapped Egypt has also begun looking to export more natural gas to Europe, even regulating air conditioning in shopping malls and lights on streets to save energy and sell it instead.
Prime Minister Mostafa Madbouly said that Egypt hopes to bring in an additional $450 million a month in foreign currency by rerouting 15 percent of its domestic gas usage for export, state media reported.
More than 60 percent of Egypt's natural gas consumption is still used by power stations to keep the country running while most of its LNG goes to Asian markets.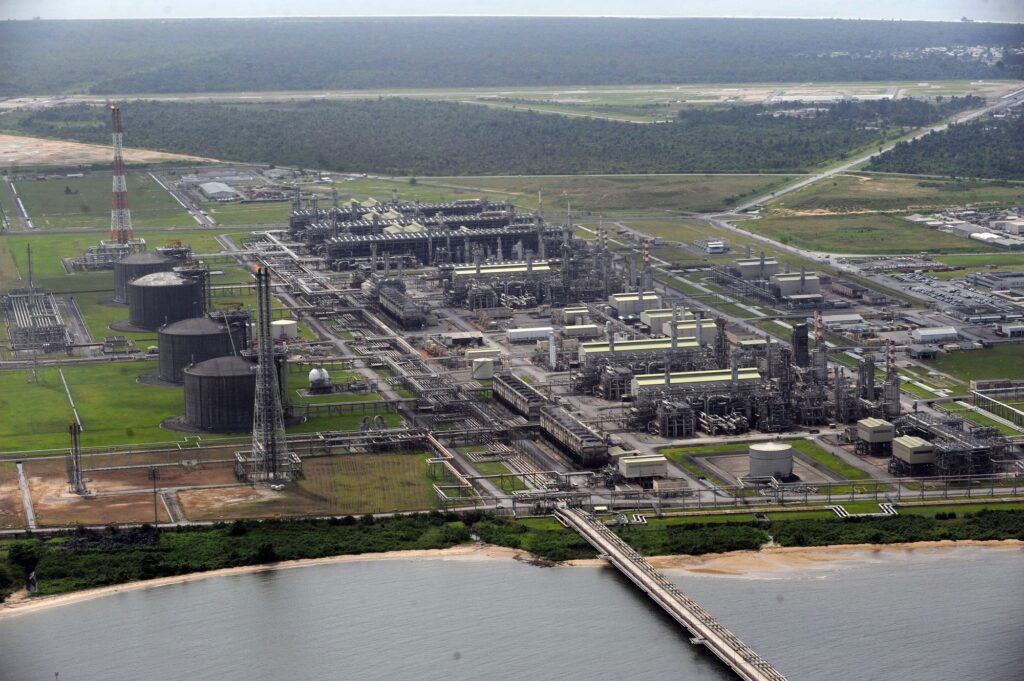 Italy's Eni, which is partially state-owned, bought a floating natural gas platform off the coast of the Republic of Congo for more than half a billion dollars. Company executives and government officials, who visited after the outbreak of war, began to fast track the project so that it could deliver gas by next year. By 2024, the company also expects to double its imports from Algeria, which is already connected to Italy across the Mediterranean Sea by a pipeline.
Eni executives are discussing a second floating terminal in Mozambique even as an Islamist insurgency in the country's north continues to threaten a sprawling onshore energy project there. Offshore platforms typically yield less gas but are quicker to set up.
"With the war, suddenly there was new urgency," said an Eni spokeswoman who declined to be identified, citing company policy. "It accelerated a shift to new gas sources that was years in the making."
The visit to Senegal by the German chancellor has not yet yielded a deal, Senegal's energy adviser said. The Senegalese government has been working with B.P. and Kosmos Energy, a U.S. company, to develop a gas field off its coast that is expected to start production next year, according to Kosmos.
John Kerry, the United States climate envoy, traveled to Congo in September, one of the most populous and least-electrified countries in Africa, for a climate conference and asked President Félix Tshisekedi to remove the blocks from auction that are in environmentally sensitive areas.
An aide to Mr Tshisekedi said the blocks remain on auction.
In an interview in September, the Congolese president said his country had no plans to endanger important environmental areas but had every right to exploit its gas and oil, just as the United States has done. "Requesting us to change our behavior and protect our forest, and not provide the resources and the know-how — it's delusional," Mr. Tshisekedi said.
One thing has been made clear though, African leaders are only going to deal with Europe on their own terms. The whole of Africa is watching with bated breaths to see if they can stand their ground and get the best deal possible.