"I got deeply discouraged but I did not give up. I remained true to myself and consistent in my passions." – Dr. Mordechai Ian Brownlee, president of Community College of Aurora
Advertisements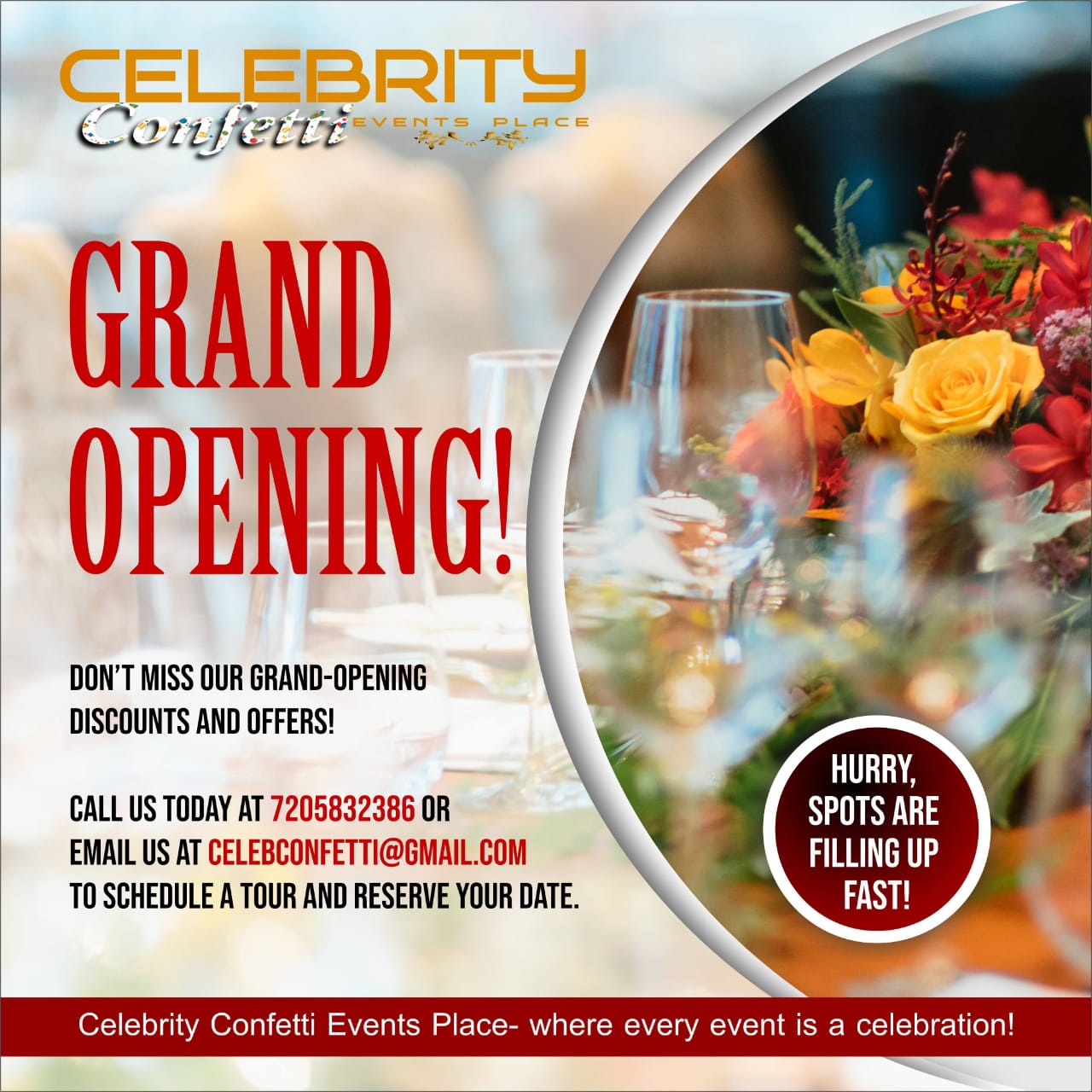 Passionate, thorough, dedicated and forward thinking are just some of the words that can be used to describe Dr. Mordechai Ian Brownlee. He has devoted his life to helping people escape a life of poverty, crime and other social vices through education. He is a man who strongly believes that the black community has what it takes to lift itself out of its presently challenging state and become a positive force in the country. The publisher of Africa Digest Magazine sat down with the very amiable man for an interesting conversation. Enjoy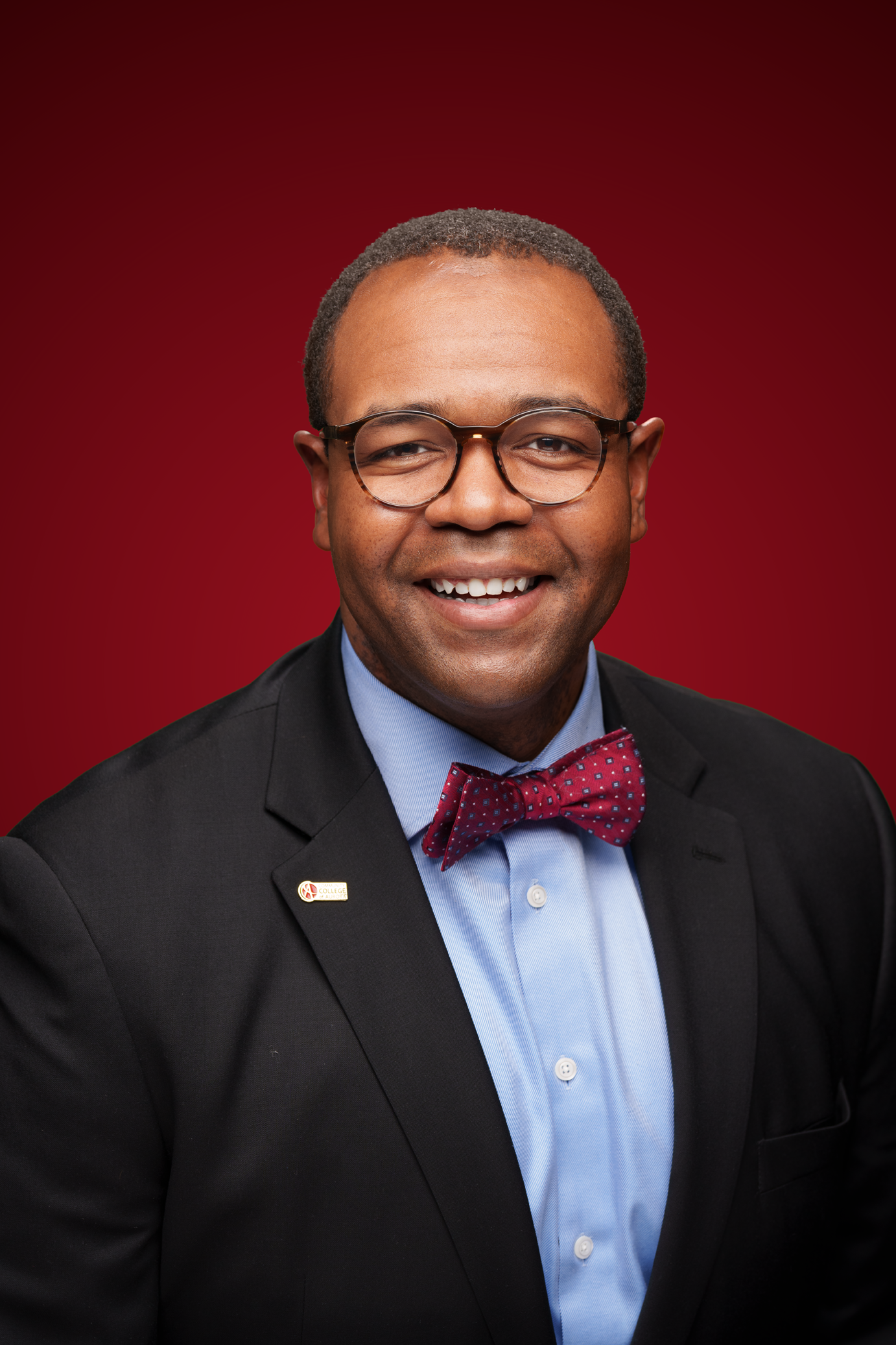 AfrikDigest: Would you give us some details about yourself and your background?
Dr. Mordechai Brownlee:  I was born in Toledo, Ohio and raised in Humble, TX by a single mother who was an educator. I am a proud product of a community college. Now, entering my 17th year in higher education, I am honored to serve as the 6th President of the Community College of Aurora. I am also married to my wife of 16 years, Daphne, and we share two children – Mordecai Jr. and Lauren Machelle.
Originally, I did not think that education was going to be my pathway. My focus back then was on television and radio, and I had a chance to delve a little bit into that space, but enough to realize that the real love and passion that I had was assisting others through their intellectual development. I understood that by assisting with their personal and professional development, it would truly be the transformation for them and their family. I wanted to work in the information space through journalism and television and pop culture, which was at an all-time high at that particular point. But I came to the realization that it was information by another means, through knowledge and wisdom and intellectual flow that held it for me.
AfrikDigest: And that of course, led you to study what you studied in college?
Dr. Mordechai Brownlee:  That's correct. My bachelor's is in mass communication and political science, my masters was in Human Resource Management and then my doctorate is in higher education.
AfrikDigest: Tell us how you got to where you are today?
Dr. Mordechai Brownlee:  My career in higher education began in Texas and I was privileged to serve at several institutions throughout the state, ultimately earning my doctorate degree from Lamar University in Higher Education Administration. My research regarding the impact of legislation on higher education made for new opportunities that led to me serving institutions based in West Virginia, Maryland, and now Colorado.
AfrikDigest: How do you think people who know you now, say your friends? How do you think they would describe you? 
Dr. Mordechai Brownlee:  Oh… Funny would be one description, because I love to have a good time. I think friends would describe me as funny, as an intellectual person and as someone who's dependable, consistent and available.
AfrikDigest: Can you tell us what your work as the President of the Community College of Aurora entails?
Dr. Mordechai Brownlee: As president of the Community College of Aurora, I have the honor of providing leadership to the most diverse college in the State of Colorado. Last fall, we served over 8,500 students spread between two physical campuses, CentreTech and Lowry, and through online instruction. My number one responsibility is to ensure the mission of our institution is fulfilled and that our faculty, instructors, and staff have an inclusive environment with proper resources to ensure the equitable success of our students. There is an institutional mission statement which outlines how we're the most diverse college to ensure high quality instruction, high quality student support towards transferability and employment. The mission of the college overall is to serve its diverse community by providing high quality instruction and support services to prepare students for transfer and employment. So my role as president then is to ensure that mission is built, and that means creating the environment for the faculty, staff, and instructors to be able to do their work in an inclusive environment, to be able to provide that mission to our students.
AfrikDigest: You talked about studying for higher education with a focus on the impact of legislation on higher education. What do you perceive are the impacts of legislation on higher education?
Dr. Mordechai Brownlee: Legislation on higher education is critical and the first part of that is funding. Legislatively, respectably, whatever the state is, it sets the tone for how the state views the value of its higher education system. And sometimes, critically speaking, you find that states do not properly fund their educational systems to ensure the sustainability and vitality of those needs. In other cases, you can tell the Senate, looking at the legislation between workforce, the state and the role that institutions of higher education play in towards the growth and advancement of the state. And so I learned that during my research that it really is, despite what the institution's desires may be, if the state is not optimizing its supports of a particular sector, like a community college or it could be its four year land grant, or it could be its research institutions or it could be its technical college system. Like I think of Georgia, who actually has a separate technical college system that sits separately than its community college system. If it's not funded appropriately, then it won't achieve the fullness of what it could be. I think the other thing I ended up learning legislatively too, is that there are some states that are innovative in how it sets its legislation to set a standard of performance for these institutions. So it's not up to the college to create its goals.
The state says this is what we need to do. Hit this mark, jump this high, do this for our students, do this for our state. And so there are some states that are more prescriptive in setting that, more in comparison to some other states that say, well, you know, for system goals, but this isn't going to necessarily be legislatively what we're going to hold you accountable to. We want to state it is something to strive for, but not necessarily something that you have to be concerned about your funding being cut if you don't get this particular money.
Afrik Digest: So you being the leader of a school, a college here in Colorado. What is your take on the legacy legislation IN your school? What do you think? Are they meeting up to par?
Dr. Mordechai Brownlee:  Ok, I would say that right now I have a model where tuition and fees and state appropriations in addition to grants that we're able to secure are essentially how we are funded. What I would say then legislatively, as I've now learned more and continue to learn more because I've got a whole lot more to learn from Tabor and Gallagher and some of these other legislations, there are certain markers, laws and legislations that have been put in place to make sure that Colorado remains on solid financial footing for a long time.
AfrikDigest: What does Black History Month mean to you?
Dr. Mordechai Brownlee: Black History Month is an opportunity to honor the lives, journeys, sacrifices, told and untold stories of all Black/African Americans that come before us and those currently who are Black/African Americans serving in the advancement of society today. It is also a time to learn more about, and honor the contributions of the African and Black diaspora.
AfrikDigest: Can you talk to me about your successes and disappointments so far in your journey?
Dr. Mordechai Brownlee: As I reflect on my journey, successes and disappointments come and go. The biggest lesson, I believe, when experiencing those ups and downs is to learn how to lean forward through it all. Meaning, by remaining centered on who I am, my faith in Jesus Christ, and my responsibilities, things will turn themselves in the right direction.
AfrikDigest: What specific factors or decisions contributed to your success?
Dr. Mordechai Brownlee: My mother, who raised me by herself, instilled within me a strong ethical and moral compass that is supported by my faith. One of the best lessons my mother taught me was to manage my life like a business. As I became older, I learned more and more what that advice meant. Every company should have a mission statement, a strategic plan, goals, a brand, and an accountability system for holding the enterprise intact. My success is attributable to her lessons and my establishing those critical elements within my life.
AfrikDigest: What are the biggest challenges you face and perhaps, still facing?
Dr. Mordechai Brownlee: Imposter syndrome is something I have fought for a long time. The doubt questions whether I am good enough, or if I have what it takes to be one of the best educators and executives I can be. The thing is, while the "fight" still arises, I win every time. I remember in those times that not only am I prepared to serve, but there are those within my bloodline who sacrificed greatly to ensure I am able to serve for such a time as this.
AfrikDigest: What do you think other people should know about your journey so far?
Dr. Mordechai Brownlee: It is just getting started. The Community College of Aurora is well-positioned to become one of the nation's leading institutions of higher education. As for me personally, my sole focus for CCA is mission alignment and mission advancement. Together, as a college community, we will transform lives and ensure the social and economic mobility of those we serve.
AfrikDigest: Do you believe you have a mission to fulfill? Do you have a mission to fulfill as a member of the black community?
Dr. Mordechai Brownlee: Well, I would tell you that I have a personal mission statement. My personal mission statement is Mordecai BrownLee empowers people and designs systems to empower people. That's my personal mission statement that I've written for myself. The reason why higher education for me is a great space to fulfill that personal mission is I'm empowering people and then I'm designing systems that empower people. So, then specifically to the black community. My mission didn't really spell out how I am empowering our people? How am I designing systems that empower our people? I think that is done through higher education. I think that is also done through the synergies of social services that are made available to those that are seeking to come out of cycles of poverty. And I think that also comes through doing my part to lobby for changes whether it is regulatory or from a legal standpoint. Changes to impact our communities that will help eradicate poverty and ignorance and to create services and opportunities to hold up those that have not experienced those very cycles of poverty. So, yes, I do believe I have a mission to our people in that regard.
AfrikDigest: What has been your motivation?
Dr. Mordechai Brownlee: My faith in Jesus Christ, the beautiful family God has blessed me with, and the honor to serve others as they seek to transform their lives.
AfrikDigest:  What advice would you have for other people with dreams like yours?
Dr. Mordechai Brownlee: Embrace the journey and discover your purpose. When I graduated high school, I tested at developmental levels in college. Meaning, I had to take remedial courses before I was allowed to take college courses. To make matters worse, I failed developmental math and became deeply discouraged. However, by not giving up, remaining consistent in my passions, and remaining true to myself, my journey has evolved into something I never could have imagined. And, I believe the journey will take me even further.
AfrikDigest: It's been a pleasure speaking with you. Thank you for your time
Dr. Mordechai Brownlee: The pleasure's been mine.