Come Tuesday, Nov. 7 2023, Coloradans will troop out to vote and decide on two statewide ballot measures that would affect their pocketbooks as well as state coffers.
Advertisements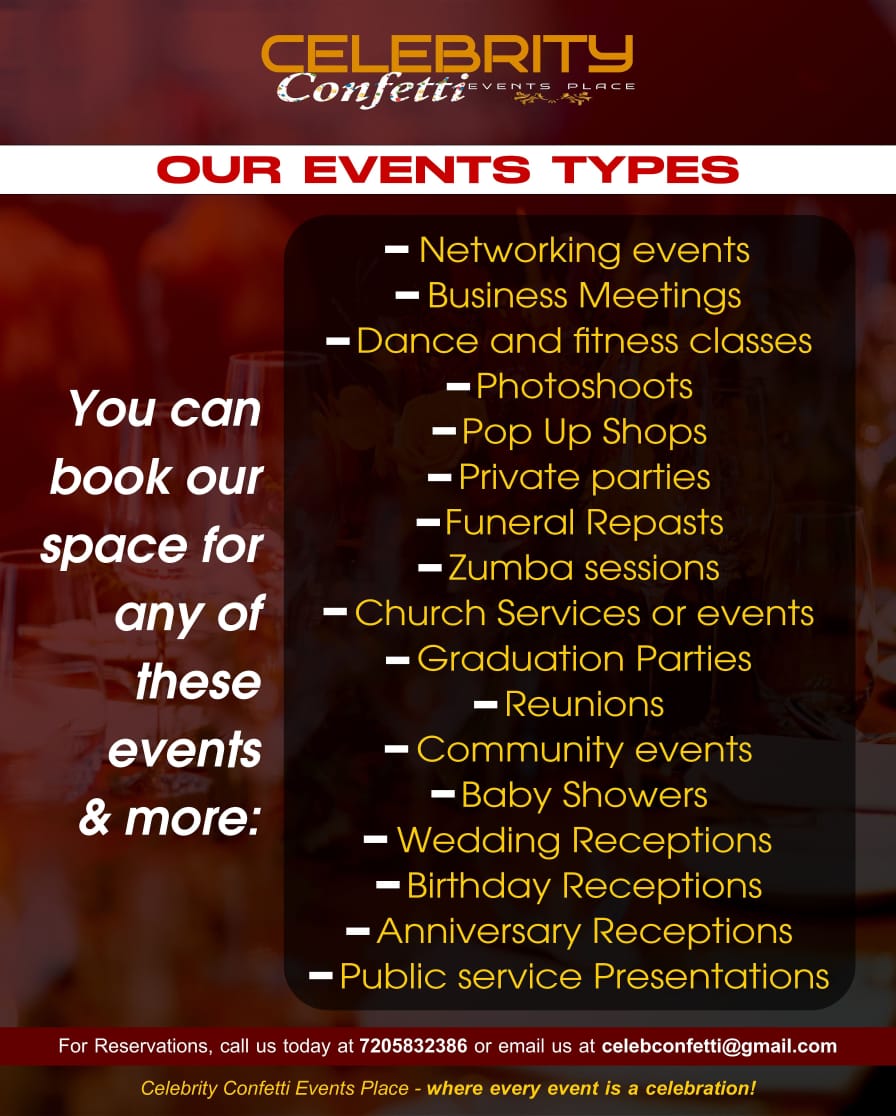 The measures Proposition HH and Proposition II have been on the minds of everyone and has been a major source of angst, anxiety and hope in equal measure.
Proposition HH asks voters to allow the state to keep some amount of surplus tax revenue that the state constitution currently requires be refunded back to taxpayers. In exchange, the measure would lower property tax rates for 10 years. A portion of the funds the state retains would be spent on education and rental assistance. The proposal was introduced by Democratic Gov. Jared Polis and Democratic lawmakers.
Proposition II would allow the state to keep and spend $23.7 million in tax revenue that has already been collected from the sale of tobacco and nicotine products. It would maintain current tax rates on tobacco and nicotine products and direct the revenue to be spent on various preschool programs.
Both proposals involve Colorado's Taxpayer Bill of Rights, which is an amendment added to the state constitution in 1992. The amendment requires the state to refund any surplus tax revenue to voters, as determined by a formula based on inflation and population growth. It also requires voter approval for any tax increases.
Those in favor of Prop HH, who tend to be Democrats and liberals, argue that not only will property taxes be reduced if it passes, but local government agencies and schools will get more funding, as it would allow the state to keep the money it currently refunds to residents through TABOR checks.
Critics of HH, who lean conservative, Proposition HH is a tax increase that takes away TABOR refunds while providing neither meaningful property tax relief now, nor long-term reform to control future tax increases. Prominent opponents of HH include State House Minority Leader Mike Lynch, a Republican, and the Republican Party of Denver.
Michael Fields, president of the conservative Advance Colorado Institute, is the lead plaintiff in a lawsuit where he argues Proposition HH violates the state's single-subject rule – which prohibits bundling several issues on a ballot measure – and contains misleading ballot language.
One thing is clear to all though, the choices voters make come Election Day will reshape communities and impact family budgets for years to come.
Asides from the Proposition HH & II measures, there are other interesting plots to watch out for ahead of the upcoming elections.
Denver Mayor, Mike Johnston is flexing his political muscle five months after the big win that got him into office and is asking voters to pick his favourite candidates for Denver school boards. Johnston, who is a Denver Public Schools parent and former principal — wants to see new faces on the board and has taken the unusual step of making endorsements for three challengers ahead of Tuesday's election.
The contest for mayor in Aurora — the state's third-largest city — is the most high-profile local election in Colorado. Mike Coffman, a former Republican congressman, is seeking re-election as he plots a referendum that would make his position as mayor even more powerful. Coffman, who led a conservative takeover of the council, faces one of his most vocal opponents, Juan Marcano, a progressive who in the past has aligned himself with Democratic Socialists of America.
A national conservative movement to control school boards is making a big push in Colorado this election with candidates putting lightning-rod issues of race, gender, and history at the center of typically nonpartisan races. This is the first election with limits on campaign donations to school board candidates, but the heightened attention is leading to nearly $2 million in fundraising statewide, on par with prior elections, as various news outlets have found out.
Denver, Boulder, Fort Collins, and more than a dozen other municipalities across the state are seeking voter approval for tax hikes to pay for services ranging from preschool and public safety to transit and affordable housing. How that resonates with voters will be known on Election Day.
At the time of writing, there are over 4.4 million voters registered in Colorado. Of those, 26% are Democrats, 23% are Republicans and 49% are independent voters not affiliated with any political party.
In 2021, Colorado held a statewide vote on three ballot measures. Approximately 1.6 million ballots were cast in that election — 32% by Democrats, 31% by Republicans and 36% by independent voters not affiliated with any party. Not surprisingly, voter turnout on statewide ballot measures is higher in big election years than those held in off-year elections. In 2020, turnout for two ballot measures was 75% compared with 44% for two measures in 2019.
Colorado is an all vote-by-mail state. Voters have the option of casting ballots in person, but relatively few do. Of the approximately 1.6 million ballots cast in the 2021 statewide ballot measure vote, 99% of ballots were cast by mail and 1% was cast in person.
As of November 4 2023, almost 577,000 voters had cast ballots before Election Day — 29% from Democrats, 32% from Republicans and 38% from voters not affiliated with any party.
While the elections and its outcomes are being highly anticipated by all, most analysts and observers believe the status quo will largely remain and any major seismic shift will most definitely be regarded as an upset.