On September 21, 2023, The Colorado Media Project convened 130 stakeholders —journalists, non-profit leaders, community members, policy staffers, philanthropy and business leaders — from across the state and beyond to celebrate and reflect on the five years since the launch of the project.
Advertisements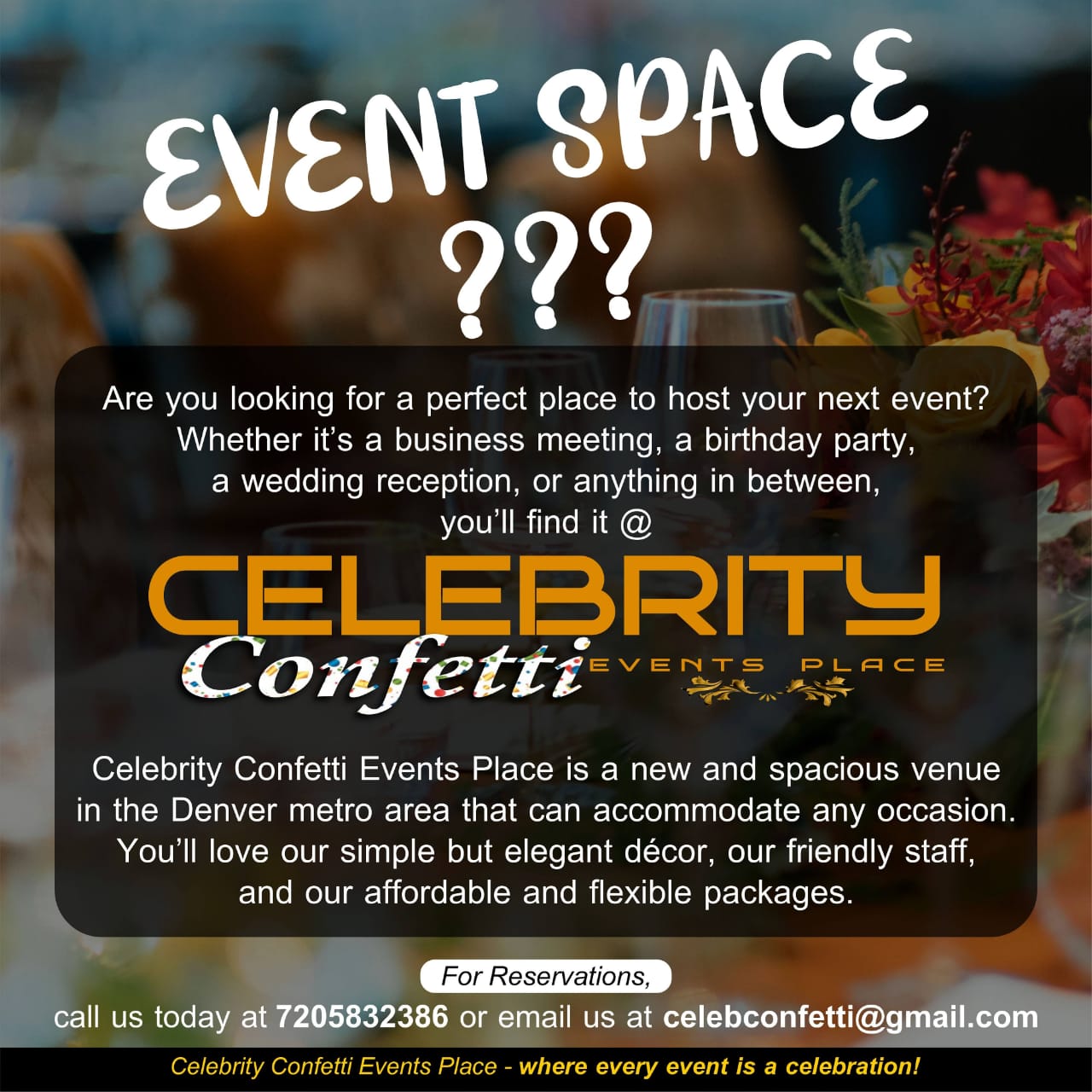 The media summit which was organized by Colorado Media Project and Colorado Press Association in association with COLab had as its theme for this year "Reimagining the Public Square".
The main objective of the summit was for all the attendees present to generate actionable ideas on how to sustain the local media ecosystem.
Participants looked at the current trends in the local news media ecosystem; the challenges, threats, and opportunities, and tried to frame a possible sustainability structure for the next 5 years and proffer ideas on what they would like the ecosystem to look like in 2028.
For the past five years the Colorado Media Project has attempted to serve as a center of gravity for engaging non-journalists — especially those from underserved communities — in this pivotal conversation. CMP has sought to serve as a catalyst, funder, and advocate for innovations that make Colorado's local news ecosystem more sustainable, collaborative, trusted, equitable and accountable to the public it serves. Since 2018 the CMP has raised more than $6 million for local news directly, and helped to rally millions more in direct grants and impact investments for Colorado's local news producers and civic media ecosystem. In 2022 alone, CMP provided more than $772,000 in direct grants to 62 newsrooms, ecosystem capacity builders, and projects across Colorado.
There's also no denying the fact that a lot has changed in Colorado's local news ecosystem since 2018. There's more collaboration among media outlets, more focus on reaching digital audiences, and many more sources of local news and information sprouting up across the state — some run by entrepreneurial journalists, some run by residents, some run by institutions. While it is nearly impossible to predict what the state's local news and information ecosystem will look like in five years, global trends like a national consolidation and hollowing of commercial newspapers, media fragmentation, disinformation, and polarization and Colorado data points have served to help make the planning and forecast for what it should look like.
Participants spent the majority of the summit engaged in table conversations — facilitated by one journalist and one non-journalist table host, and captured by a scribe — and narrowing down the most important qualities of a healthy local news and civic information ecosystem, the most important priorities that needs immediate attention and how they can achieve set targets as quickly as possible, as well as the trade-offs and threats that must be addressed.
Dr. Azuka Osuokwu Idam, who is the publisher of Afrik Digest International magazine based in Aurora, Colorado and was also one of the table hosts at the summit, said she was impressed by the commitment and enthusiasm of the Colorado Media Project. She praised their dedication to keeping Colorado newsrooms and their communities at the forefront of this national conversation, and to fostering a more informed, connected, and empowered public.
She also added that the summit was an inspiring and enriching experience for her, and was grateful for the opportunity to be part of it. "I learned a lot from my fellow media colleagues, and I hope to apply some of the ideas and best practices I gained to my own work. I hope to continue the dialogue on how we can reimagine Colorado's public square together".
The Colorado Media Project in late October also plans to host a follow-up workshop with state and national media leaders on how to shape an ecosystem-level vision for supporting Colorado communities and newsrooms in replacing local news deserts and polarization with powerful storytelling and civic news, public accountability, engaged residents, and meaningful civil discourse.
The CMP was launched originally by civic-minded tech entrepreneur JB Holston as a project of the University of Denver. CMP has operated since January 2020 as a fiscally sponsored project of Rose Community Foundation — raising more than $6 million to build a more responsive, resilient and inclusive local news ecosystem in Colorado. More than 95 percent of their funding comes from six foundations — the Ft. Collins-based Bohemian Foundation, Colorado Health Foundation, The Colorado Trust, the Denver-based Gates Family Foundation, Democracy Fund and Rose Community Foundation — who have adopted a united theory of change and are dedicated to pooling resources and co-funding path-leading initiatives in order to address issues that extend beyond any single newsroom, organization, topic, sector or community.